A thirst for growth in a post-pandemic era sends Africa's beverage industry into an investment spree, expanding production capabilities while staying true to sustainability
Historically, the beverage sector has been among the most recession-resilient businesses in the world. And out of the blue, the COVID-19 pandemic broke out and spread across the globe like wildfire, sending ripples of shocks to every individual and business.
To curb the spread of the pandemic, governments set in place stringent social and physical distancing measures that led to the closure or reduced time of operations for most establishments such as bars, restaurants, hotels, winery tasting rooms, or sporting events which account for the largest point of sale market share for the industry. Meanwhile, the off-trade market such as retail and liquor stores coupled with online ordering, registered a rise in the sale of beverage products.
However, the shift to off-trade sales wasn't enough to make up for the shortfall. This translated to the beverage industry cut back on their operations and put on hold future investment and expansion plans. The IWSR, which provides data and analysis for the alcohol market, said it will likely be five years before the global industry rebounds from the coronavirus outbreak.
"While we're still assessing the full impact of the current Covid-19 situation, it's very clear that the pandemic is set to cause a deeper and more long-lasting after-effect to the global drinks industry than anything we've experienced before. Even the downturn following the 2008 financial crisis was less severe than what we are seeing now," says Mark Meek, CEO of IWSR. By the second half of 2021, most economies had however relaxed the restrictions put in place, and once again the beverage industry was back to business, a testament to the resilience of the sector.
 In light of the difficulties the sector has had to come up against, the players have set in place strategies to ensure the resumption of operations in the industry while curbing the spread of the pandemic. Most of these strategies have been in robust investments in production capabilities to meet an anticipated uptick in demand or to consolidate capabilities in key markets. Companies have also not shied away from bold investments in sustainability initiatives in a race to meet their net zero goals.
CHAMPIONING SECTOR RECOVERY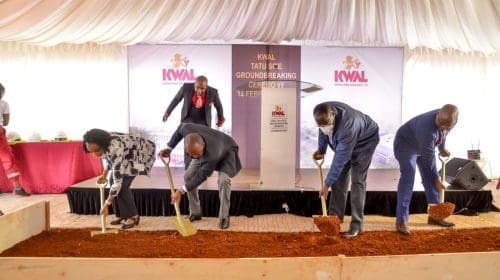 Recapping the investments that have taken place in the period of the last two years, 2021 started at a high note in Ethiopia, with twin investments in malt processing plants by Boortmalt and Soufflet Group respectively. Boortmalt's US$2.8 billion processing facility has a processing capacity of 60,000 tons of malt per annum and is set to meet the demand of the valuable input by Ethiopian breweries, alongside Soufflet Group's 60,000 tons malting unit. Still in Ethiopia, Dashen Brewery S.C. completed the expansion of two of its breweries i.e., Debre Berhan and Gondar at a cost of over 1.7 billion Birr (US$32.7m). The project significantly increased the beer maker's annual production capacity by 1.6 million hectolitres as Dashen Brewery's capacity stretched from 3.2 million hectolitres to 4.4 million hectolitres, while the Gondar factory increased its capacity from 800,000 hectares to 1.2 million hectolitres.
In neighboring Kenya, KWAL, majority owned by Distell Group, broke ground for the construction of its new Ksh. 4 billion (US$32m) ultra modern manufacturing facility at Tatu City Industrial Park Ruiru. The new facility will enable it to meet consumer demand for its portfolio of fast-growing brands and continue to localize production of its imported products as it eyes expanding its market share in the Eastern Africa region.
Meanwhile, industry competitor Kenya Breweries Limited, a step-down subsidiary of Diageo through East African Breweries Limited, announced an investment of KES1 billion (US$8.15m) in a new spirit processing line, in a bid to meet the high demand witnessed in the segment following the COVID-19 pandemic. During the same year in 2021, its sister company Serengeti Breweries Limited (SBL), commissioned its first spirits production plant worth Tsh15.6 billion (US$6.7m) at its facility in Moshi, Tanzania.
Having an eye on the future, EABL commenced construction of the new KES 1 billion (US$8.5m) microbrewery in Nairobi, Kenya earlier this year. The groundbreaking ceremony was followed by the launch of a UGX 17.6 billion (US$4.6m) top of-the-line logistics warehouse and empties handstand facility at its Ugandan operating unit, Uganda Breweries Limited (UBL). The facility features an Empties Hardstand and Beer Membrane Filtration (BMF) Plant, which can accommodate Full Goods Storage of 7,294 Pallets and Empties Storage of 8,171 Pallets; a Forklift Handling Capacity of 7,350 cases per forklift per day and; a Truck Capacity of 132 trucks per day.
Multinational alcoholic beverage company, Diageo plc, still had a high appetite for Africa's alcoholic beverage sector, cashing out millions of investments through its West African units. Late in 2021, Guinness Nigeria commissioned a new spirits production line at its Ogba brewery in Lagos. The new line, part of the brewer's Mainstream Spirit Capacity expansion program with a cost of £2.0m (US$2.2m), availed an additional cube packaging line to meet increased demand for the company's mainstream spirits portfolio including Orijin Bitters. Within the same period, Guinness Ghana Breweries PLC, launched a state-of-the-art Brewhouse worth GHS 145 million (US$23.9m), boosting production capacity at the old Brewhouse by more than 150%.
The Ghanaian economy has also welcomed a new investment in the alcohol sector, following the launch of the newly established Specialty Beers Ghana Limited (SBL), specializing in the production of ale using locally sourced raw materials, with a processing capacity of 10,000 hectolitres per year. Shifting focus to Southern Africa, Anheuser-Busch InBev (AB InBev), through its Mozambican subsidiary Cervejas de Mocambique (CDM), officially inaugurated its new US$180 million brewery in 2021.
 The new site has a production capacity of 2.4 million hectolitres per year, with the potential to expand that to 6.7 million hl, and a filling line with the capacity to produce 80,000 bottles per hour. AB InBev's subsidiary in South Africa, South African Breweries has also pumped over R920m (US$63.2m) into its Prospecton and Ibhayi breweries, reaffirming its commitment to igniting the local economy.
On a similar track, the world's largest beer producer through Zambian Breweries earlier this year announced it will be investing US$80 million over the next 18 months, to double production capacity at its Lusaka plant. The capital expenditure has included the construction of a malting plant in the Lusaka South Multi-Facility Economic Zone (MFEZ) which was commissioned four years ago; upgrading of its Lusaka and Ndola plants with cutting-edge technology; and the replacement of bottles, kegs, and crates to increase brewing capacity and address beer shortages across the country. Meanwhile in neighboring Zimbabwe, African Distillers Limited (Afdis), has established a US$1m cider fermentation plant, quickening its pace to produce ciders locally.
INDUSTRY GIANTS CEMENT REGIONAL DOMINANCE
Other than boosting production capacity through investments in both green-field and brown-field projects, alcohol industry players also beefed up their market share through the acquisition of other entities. In the past two years, Heineken has been opening its checkbook starting with increasing its stake in Nigeria-based Champion Breweries. In January 2021, the multinational brewing company raised its ownership in the brewing company to 84.7% after the addition of a 24.3% stake worth N4.959 billion (US$12.5m).
In the following year, Heineken through its subsidiary Raysun Nigeria Limited proposed a mandatory take-over of the entity, seeking to buy out the remaining 15.3% equity stake. On a similar track, Heineken in November 2021, announced its interest to take over Africa's leading producer and marketer of ciders, flavored alcoholic beverages, wines, and spirits, Distell in a deal worth €2.2 billion, and acquiring a controlling interest in Namibian Breweries. So far, the Competition Commission of South Africa has conditionally recommended that the Competition Tribunal approve the proposed takeover of parts of Distell. If the deal falls through, a new regional beverage champion will be created with an expansive regional presence.
Other than Heineken, Diageo is also on the quest of cementing its position in the East African market by increasing its stake in East African Breweries Plc (EABL) through the acquisition of additional shares. The beverage maker in October this year, served notice on EABL of its intention to increase its equity stake in the company through a partial tender offer made to other shareholders of EABL worth Ksh 22.73 billion (US$185m), taking its ownership to 65% from the current 50.03%. This follows EABL expanding its ownership in its Tanzanian subsidiary, Serengeti Breweries to 85%.
The parent company Diageo has also been rejigging its operations in other markets, selling its Ethiopian Brewery Meta Abo Brewery to French beverage company, Castel Group. The acquisition extends the dominance of Castle group through its subsidiary, BGI, which currently boasts of having over 50 percent market share of the Ethiopian beer market. On the same note, Diageo, also brokered another sales agreement with Castel Group, selling its brewery in Cameroon, Guinness Cameroon S.A., for £389 million. Other notable acquisitions in the sector include DGB's purchase of a majority stake in Backsberg, an iconic winery in South Africa. DGB is South Africa's largest independent wine and spirit producer
SOFT BEVERAGE PLAYERS READY FOR FUTURE GROWTH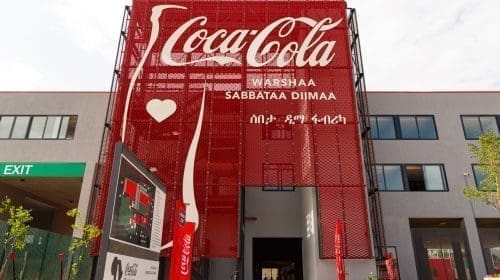 Africa's soft beverage industry has also registered several investments in the past two years, including the Ghanaian government commissioning the revived Nano Foods Limited, a pineapple juice processing factory at Nsawam of the Eastern Region, under the One-District, One-Factory (1D1F) initiative in May 2021. The fruit processing company, which was formerly known as Astek Refresh Pineapple Juice Factory, ceased operations 21 years ago and resumed manufacturing after millions worth of repairs.
Giant soft beverage manufacturer, Coca-Cola, also increased its investment in the region starting with the opening of a new US$100 million Ethiopian bottling plant at Sebeta. The new plant will enable the company to integrate the production of inputs such as preforms, closures, and other materials. Further beefing up its bottling capacity, Coca-Cola Beverages Africa (Mozambique) has invested US$14 million in a new polyethylene phthalate (PET) plastic bottle production line at its Nampula factory. The new plant produces approximately 14,400 bottles of 200ml PET bottles per hour.
 Still, in Eastern Africa, CCBA inaugurated a US$15 million production line, at the Century Bottling Company Namanve Plant, Uganda to focus on the production of milk and juice infusion drinks. Meanwhile, its competitor in the country, Crown Beverages Limited (CBL), the franchise bottler of PepsiCo, established a new plant with two dedicated water processing lines. With the investment, CBL joined the jumbo-size water segment, in line with the company's efforts to cement its position as Uganda's number-one beverage company.
 Zimbabwe also welcomed investment in a new water bottling line by Varun Beverages Zimbabwe, a franchise bottler of PepsiCo. Meanwhile, sector peers BIG Tree Beverages opened an US$80 million state-of-the-art beverage production facility aimed to spur its growth across the region. On the deals radar, Coca-Cola Beverages Africa officially set up business in Lesotho with the acquisition of Maluti Mountain Breweries' interest in the soft drinks business.
 Big news also emerged this year with the Fanta and Sprite brand maker, announcing it had parted ways with its long-time bottler Castel Group after nearly 25 years of partnership, impacting its businesses in Angola, Gabon, Egypt, Senegal, Burkina Faso, Côte d'Ivoire, Malawi, and Cameroon, leading it to transfer the bottling rights to other entities. In a bid to further streamline operations and boost investments, some of the company's bottling partners embarked on the acquisition and merger with fellow bottling units.
For instance, Coca-Cola Beverages Africa (CCBA) consolidated its two Ugandan bottling subsidiaries, Century Bottling Company Limited (CBC) and Rwenzori Bottling Company Limited (RBC) to form a single operating entity under the name Coca-Cola Beverages Uganda Limited (CCBU). In Egypt, Coca-Cola HBC acquired a majority stake in Coca-Cola Bottling Company of Egypt (CCBCE) through its subsidiary Coca-Cola HBC Holdings. Its bottling partner North Africa Bottling Company (NABC), revealed plans of acquiring Atlas Bottling Company (ABC). Another notable deal undertaken within these two years was Suntory Beverage & Food Limited Asia Pte (SBFA), maker of Ribena and Lucozade, selling its Nigerian subsidiary, Suntory Beverage & Food Nigeria (SBFN), to Africa FMCG Distribution Ltd (AFDL) for a total consideration of US$14 million.
PUSH FOR ENERGY EFFICIENCY PICKS UP PACE
Even as the beverage sector players turned to focus on ramping up production and expanding their presence in the region, they also stepped up their sustainability efforts. Most have turned to renewable energy to power their facility, not only to survive in a continent that experiences high[1]rate of power disruptions but also to cut their emissions. In May 2021, Guinness Ghana Breweries commissioned a 1,095 kWp solar photovoltaic system set on the roof of its brewery in Accra, providing up to 19% of the electricity consumed by the factory, while avoiding 10,000 tonnes of CO2 emissions. Nigerian bottler of PepsiCo drinks, Seven-Up Bottling Company Plc, partnered with Daystar Power, to install a 10.5 MW solar power plant.
Still in Nigeria, Big Bottling Company, producer of Big Cola, Big Orange, and other popular soft beverages in the country, put up a 950kW solar system, offsetting 11,743 tons of CO2 over the project's ten-year lifetime. The country's largest brewer, Nigerian Breweries, owned by Heineken International, joined forces with CrossBoundary Energy in 2021 to set up a 663.6kwP solar plant at its Ibadan brewery. This year, the beer maker signed a power purchase agreement with Konexa, an integrated energy development, and investment platform to deliver 100 percent renewable energy that will fully cover the electricity needs of its two breweries in Kaduna state.
This was followed by the recent signing of another green energy agreement with CrossBoundary Energy, to deliver clean energy that will cover the electricity needs of its two facilities i.e., Ibadan and Ama breweries. Under the project, valued at the sum of US$10 million, CrossBoundary Energy will expand the current renewable energy system at NB's Ibadan Brewery from a 663 kWp solar PV plant to a hybrid solar-plus-storage facility consisting of a 3 MWp solar PV system and a 2 MW/2 MWh battery energy storage system (BESS). Meanwhile, its Ama brewery will receive a 4 MWp solar PV plant and a 2 MW/2 MWh BESS. The solar plants combined will supply approximately 10 GWh annually to the breweries at a significant discount to their current cost of power and will reduce the site's CO2 emissions by 100,000 tonnes over the lifespan of the plants.
In line with its Brew a Better World initiative to net zero impact and increase the share of renewable energy in production to 70% by 2030, Heineken also launched a solar power plant at its Sedibeng, Midvaal brewery in South Africa. The plant boasts 14,000 panels that move with the rising and setting of the sun. With a 6.5MW power generating capacity, the new solar panels are targeted to reduce the brewery's carbon impact by about 30%. Industry competitor, South African Breweries, has also gone green, inking a Power Purchase Agreement with a Black-Woman Owned industrial scale biogas waste-to-energy company, Bio2Watt. Following the agreement, South Africa's largest beer maker will soon be using the manure of over 7 000 cows to power its operations. It is important to note that all of SAB's breweries are solarized. As of January – August 2021 the company had already generated over 9.7 GWh of renewable electricity. This switch also resulted in 9 443 tons of Co2 emissions reductions since the start of the year.
Crossing over to Zimbabwe, Schweppes, manufacturer, and distributor of non-carbonated beverages commissioned a 500 kilowatts solar power plant to run its Beitbridge Juice Plant. Meanwhile, industry peer, Varun Beverages has recently inked a 25-year power lease agreement with Distributed Power Africa (DPA), a subsidiary of Cassava Technologies, to install a 2.5MWp rooftop solar solution at its manufacturing plant in Harare. With a forecasted annual energy production of 4.1GW, the system will be mounted at Varun Beverages' Simon Mazorodze bottling plant and will be the largest roof solar system installed in the country to date.
East Africa's Kenya Breweries Limited (KBL), has also invested in renewable energy, commissioning a biomass steam plant at its Tusker brewing plant, expected to reduce its direct carbon emissions by 95% (about 42,000 tonnes of carbon a year). The biomass project is part of KBL's parent company – EABL, KES22 billion (US$199m) investment plan aimed to facilitate its transition to the use of green energy by 2030. Still, in Kenya, Coca-Cola Beverages Africa (CCBA) has invested US$2 million to upgrade its wastewater treatment plant at its Equator Bottlers Ltd plant in Kisumu.
A SECTOR ON THE RISE
The multi-million investments in Africa's beverage industry are a testament to the growth potential of the sector. Market research firm Imarc puts the growth of the sector into a clearer perspective. According to Imarc, the African non-alcoholic beverages market is expected to exhibit a CAGR of 9.4% during 2022- 2027. Rising consumer inclination towards ready-to-drink beverages based on hectic consumer lifestyles and on-the-go consumption habits is propelling market growth. Statista which estimates the non-Alcoholic Drinks market in the continent to be worth about US$85.45bn in 2022 has even more ambitious estimates. The reputable data agency forecasts the market to grow annually by 10.77% (CAGR 2022-2027).
Moving to the alcoholic segment, IWSR opines that the trend where global drinks players continue to invest in the continent is increasingly informed by opportunity, not risk. Forecasts from the IWSR show the region's alcoholic drinks market will grow by 12% in volume and 15% in value by 2023, that's a good place to be in for your bottom line and definitely informs the investments that we have seen in the past two years by the likes of Diageo, Heineken and AB InBev. Although an attractive region for investors IWSR Africa analyst Daniel Mettyear advises you cannot look at Africa as one entity. "Africa is a vast space and needs to be assessed on a regional or national level to best exploit the opportunities."
Editor's Note: This article was originally published in Issue 55 of Food Business Africa magazine. You can read this and the entire magazine HERE