A thirst for unique, good quality and flavorful beer had two expatriates scouring Nigeria's capital Abuja for days. With no luck in sight, the two friends retreated to the Kitchen of their rented apartment where after plenty of research, experiments, and trials, they finally crafted  a beer that excited their taste buds. To give others a taste of what they were missing, the two friends set up shop in Abuja, giving birth to Bature Breweries, Nigeria's first craft brewery aimed at world class flavour and quality.
To be clear, beer is not scarce in Nigeria. In 2017 when Bature Brewery was in its infancy, the country was already drinking about 16 million hectolitres of beer in a year. That number is significantly higher today as the market is estimated to be worth US$4.57 billion in 2022. What was lacking was taste, flavour and style. The kind that delivers unforgettable experiences, patrons live to remember years after they had their last sip. In a nutshell, the idea to start Bature Brewery  "came from a love of beer, but a dislike for the tasteless mass-produced beer," Gbenga Oguntayo, Executive Director of Bature Brewery tells Food Business Africa Magazine.
The founders were quite apprehensive about how their product, mostly IPAs, ales, and flavored beers, would be received in a market accustomed to lagers and stouts. "We thought it was going to be challenging, but we were quite surprised by the quick acceptance by the Nigerian market. It seems a lot of people had international exposure to craft beer previously, either physically or online, so when we made it available in Lagos we had a very, very positive response."
Transitioning from Lagos to Abuja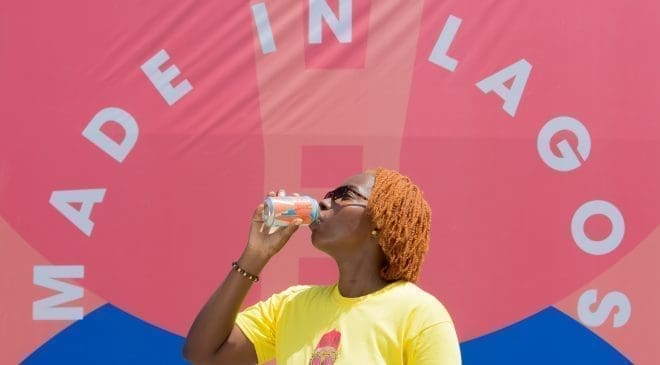 By word of mouth and out of curiosity, clients trickled into Bature Brewery's initial tap room in Abuja and 2 years into operations, the premises could no longer accommodate the number of clients or the future that the owners envisioned for their brewery. Gbenga who had just joined the business, then went in search of a new home for Bature in a place that was all familiar to him, Lagos.
The search however coincided with Covid-19, making the transition a lot slower than Gbenga and his team would have wanted. "Because of the lack of movement, it slowed down our pace of work considerably," Gbenga reflects. Even with the disruption, the process of procuring the equipment and transitioning the brewery to Lagos still went on. "Throughout the COVID period, we were able to work offline and using the network of Lagos, identify and lock down our current venue. By October 2020, we started physical construction and we were able to open and sell our first beers from the new craft brewery by end of February 2021."
Bature may have started in Abuja, but Lagos offered immense growth opportunities. With much more space in the upscale Victoria Island, Bature Brewery's model of operation changed from just a 'brewhaus' to a taproom room experience complete with live music and art exhibitions.
With the establishment of Lagos, we introduced the new model of having the bar complemented by various food brands and also the offering of the space for live music, art exhibition, and plays. We would make it a venue for emerging artists to have a place to be heard, to be seen, and to be viewed."
This remarkable change attracted more beer lovers to Bature's taproom. Gbenga reveals to us that when they opened operations, they had a monthly footfall of just 1,000. Just like in Abuja, word of mouth and curiosity tripled those figures leading to capacity constraints.
"We started with about 4000 liters and immediately we found that it was not enough for the demand. So we were able to source three additional local tanks in Nigeria and we were able to triple our capacity, which brings us to around 10,000 liters now." That might still not be enough for Bature as footfall at its brewery has since jumped to about 96,000 a year.
Brewing world-class beers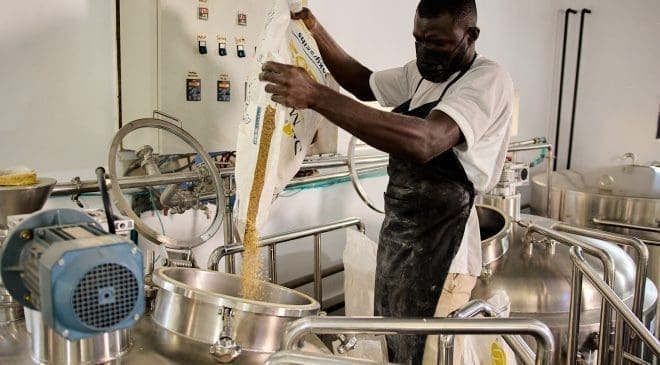 The quality of beer from the Bature Brewery has not gone unnoticed. One of Bature Brewery's big brands, Black Gold, was awarded a Bronze medal at the African Beer Cup in 2019. 2 years later, Black Gold was back with a bang, scooping Gold at the 2021 world beer awards, African Celebration Award, and Silver in the 2022 World Beer Awards. Bature's other beers are rooted in the culture, music and flavours around it. Lagos Lager named after their new home, Harmattan Haze IPA, a tribute to the harmattan season have all won awards and fandom since their inception.
Gbenga attributes the secret behind Bature Brewery's success to the passion and expertise of its team of brewers. "We have a very Nigerian team," he says. "Our head brewer is a Nigerian. He read brewing in Scotland, but he's a Nigerian. We also have a female deputy brewer who is Nigerian."
Bature's inspiration also comes from the environment surrounding it. "We are inspired and challenged with all the various spices and fruits growing in Nigeria to be able to make quality world beers," he says. These fruits and spices are usually fused with sorghum to create some of the best beers that Nigerians have ever tasted. "We use a lot of sorghum rather than barley to brew the beers. It's a lot more challenging to use, but we have become quite proficient at it."
The choice of sorghum was informed by the company's desire to source ingredients locally.  "Sorghum is grown in Nigeria. So, it is more readily available." Gbenga reckons that resorting to importation would have also exposed Bature to the volatilities of foreign exchange and denied an opportunity for local farmers to directly benefit from the brewery's existence. Gbenga adds that sorghum may be "trickier to brew with," but his team is up to the task. "I can say with full confidence that our brew team has mastered the art of brewing sorghum that it would take an expert taste to know whether it was sorghum brewed or barley brewed."
We have a very Nigerian team. Our head brewer is a Nigerian. He read brewing in Scotland, but he's a Nigerian. We also have a female deputy brewer who is Nigerian.
Culture of sustainability
Bature Brewery does not just make world-class beers, it is a frontrunner in Nigeria's transition to sustainable food production. "We're always working towards making our brewery as eco-friendly and as sustainable as possible," Gbenga reveals.  Sustainability at Bature starts with sourcing. The company is vying for all raw materials to be locally sourced, significantly cutting down on transport-related carbon emissions. Spent grain from the brewing process is not discarded. "Our spent grains become organic fertilizer," he adds. "We're encouraging other businesses in fertilizer to take the spent grains off us and turn it into fertilizers, which hopefully we can also send to those who are growing the base stock for us so we can have a full chain of organic growth with waste being processed properly and organically."
Nigeria is an oil-rich country, and diesel is widely available and significantly cheaper than in other countries. Bature Brewery has however opted to source its power from solar which is cleaner and fits into its brewing eco-friendly beers agenda. Currently, the company has is installing 85KWp solar system with a capacity to produce approximately 150MWh of solar power annually.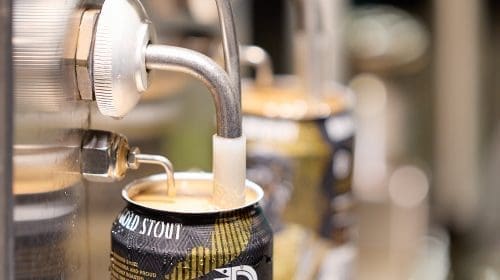 Beer is also packaged in stylish aluminum cans which have infinite recyclability. "We started with bottles initially," Gbenga reveals. This was in line with the current practice in Nigeria where most beers are in  bottles. The company soon realized bottles were not sustainable for a brewer of its size and scale. "With bottles, you have to have them recollected, cleaned, and repackaged. It's a lot more expensive and we are not of that capacity," he admits. Local partners made the transition a success. "Normally you would have a minimum capacity of cans you would have to procure, but we've been able to get favorable trading terms."
With inflation currently impacting consumer incomes, the brewery has found pricing a tricky balancing act. "We're a premium brand, we are quite price-sensitive," Gbenga highlights. "As much as possible we have absorbed what we can, being a new brand in the market." Price increases have however been inevitable.  "It's important we make sure we give them the quality that they desire always with our beers. So when they come in, they feel there is value for money and satisfaction with what we're doing."
The best is yet to come
Five years after the first beer rolled out from Bature's tap room, the company has grown in leaps and bounds. Today, it still holds the title of being Nigeria's only International Award winning brewery. With demand going up each day, the company is already actively planning to expand its current capacity. "Right now, everything we're producing is being consumed. And for us to reach out to a wider market in Nigeria, outside Lagos, outside the West African coast, we are increasing our capacity both in brewing and storage." By November next year, Gbenga intimates to us that Bature would have increased its capacity 500,000 liters  per annum.
At the moment, patrons desiring a taste different from the widely available mass-produced beers can get a taste of Bature's sweetness from either its taproom in Victoria Island, key bars in Abuja and Lagos and selected Shoprite supermarkets across Nigeria. Bature however has bigger plans in terms of retail presence. "As from next year, we intend to push it out and be in 150 other such outlets."
Online ordering is another aspect that the business intends to grow from next year. "It's a growth segment and we've been encouraged," says Gbenga. "We're getting positive feedbacks of people ordering the beer and we have to actively grow going forward."
The company is also seriously considering leveraging the brewing capacity of other breweries across West Africa. "You know, there are breweries in other West African countries with brewing capacity. So we can work out a joint venture where another brewer could brew one or two of our leading brands like our Black Gold or the Lagos Lager. Those are the kind of collaborations we look forward to doing in the next couple of years."
For the Nigerian market, Gbenga sees a future where Bature Brewery will not be the only craft brewery. "I see another three to four players coming in," he foretells. "There are interests from Southern Africa already looking to get it into the Nigerian West African market." He however does not see these new players as competition. "The sky is large enough for all birds to fly without touching wings," he quotes a Yoruba proverb. "It is for us to do what we do to the best of how we do it." Overall, Gbenga is upbeat about what the future holds for the business. "It's exciting times ahead in terms of craft brewing and we look forward to the challenges."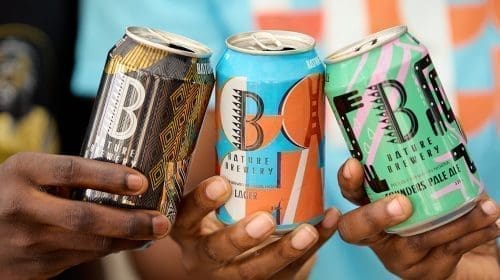 Editor's Note: This article was originally published in Issue 55 of Food Business Africa magazine.  You can read this and the entire magazine HERE