AFRICA – Heineken Ethiopia has unveiled the country's first non-alcoholic malt-based energy drink dubbed Bertat.
Bertat, according to New Business Ethiopia, delivers instant energy while providing the goodness of malt as well as packed with vitamin B6 & B12.
Its use of malt gives it a refreshing and natural taste in comparison to most regular energy drinks with artificial flavours.
The new drink is packaged in 100% recyclable glass bottles, enabling the beverage manufacturer to reduce its impact on the environment in line with its goal of achieving zero waste-to-landfill before 2025.
"Heineken Ethiopia is a company known for launching innovations, it is in our company's DNA. By introducing the 1st Malt based energy drink, we are moving the FMCG industry of Ethiopia another step closer towards meeting the needs of our consumers and customers," said Fekadu Beshah, External Communications Manager for HEINEKEN Ethiopia.
The Heineken energy malt drink is a proven concept and recipe that has already been successfully launched in other African markets in recent years as it pursues to offer two zero-alcohol options in the majority of its markets by 2023.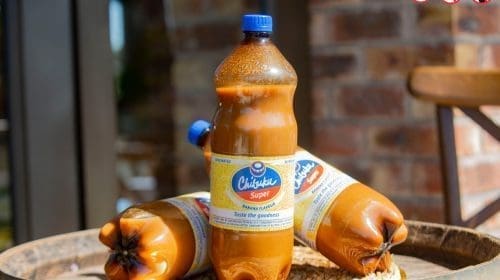 Meanwhile, Zimbabwe's largest beverage company, Delta Corporation, has added a new banana flavour variant to its traditional sorghum beer brand, Chibuku.
It joins the company's Chibuku Scub, a non-carbonated sorghum beer and the Chibuku Super, which is a carbonated sorghum beer brewed with the finest maize and sorghum locally grown in Zimbabwe.
The new drink aimed to expand customers' offering is brewed with the same traditional taste profile as the original brand, but will offer a unique and carbonated well-balanced flavour.
Speaking at the launch of the new beer flavour, Delta Beverages General Manager sorghum beer business, Marshall Pemhiwa said, "It is our firm conviction that we have developed a strong offering that is abreast with the latest trends.
"With Chibuku Super Banana, we aim to anchor the brand ethos of celebrating the bonds of friendship.
"The launch of Chibuku Super Banana Flavour signifies an exciting trajectory in the vision and mission of the sorghum beer business."
It comes in a 1.25 litre pet portable bottle and has a shelf life of up to 21 days.

In the East African market, Kenya based craft beverages maker, Kenyan Originals has introduced two locally-made flavoured gins as it expands its alcoholic product line.
The brands include 750ml KO Classic and Tambuzi, retailing at Ksh2,400 and Ksh1,350 respectively.
"We believe our gin brands are a good addition to the Kenyan local alcobev scene. What is unique to KO & 5.8 versus other gin brands, we are the first company to craft using local ingredients/ botanicals and distill locally for the Kenyan audience," Kenyan Originals founder Alexandra Chappatte says.
The beverages incorporate locally-sourced flavours such as bitter orange leaves, lemongrass, bay leaves, roses, hibiscus, baobab, njugu (peanuts), mint, Ginger, mangoes and Chilli.
Currently, the firm's non-alcoholic product line includes Tropical and Hibiscus flavour. Under its alcoholic line, it sells products such as passion fruit and lime, lime and ginger, mango and ginger, among other flavours.
Heineken Ethiopia, Kenyan Originals, energy drink, Bertat, Delta Corporation, Chibuku, Chibuku Super Banana
Liked this article? Subscribe to Food Business Africa News, our regular email newsletters with the latest news insights from Africa and the World's food and agro industry. SUBSCRIBE HERE