GLOBAL – #BeverageGoodFriday this week features new beverage launches from across the globe starting with BrewDog's golden Mexican Vienna Lager to Coca-Cola, Mountain Dew, Bozu and Casey
BrewDog extends portfolio with several launches this month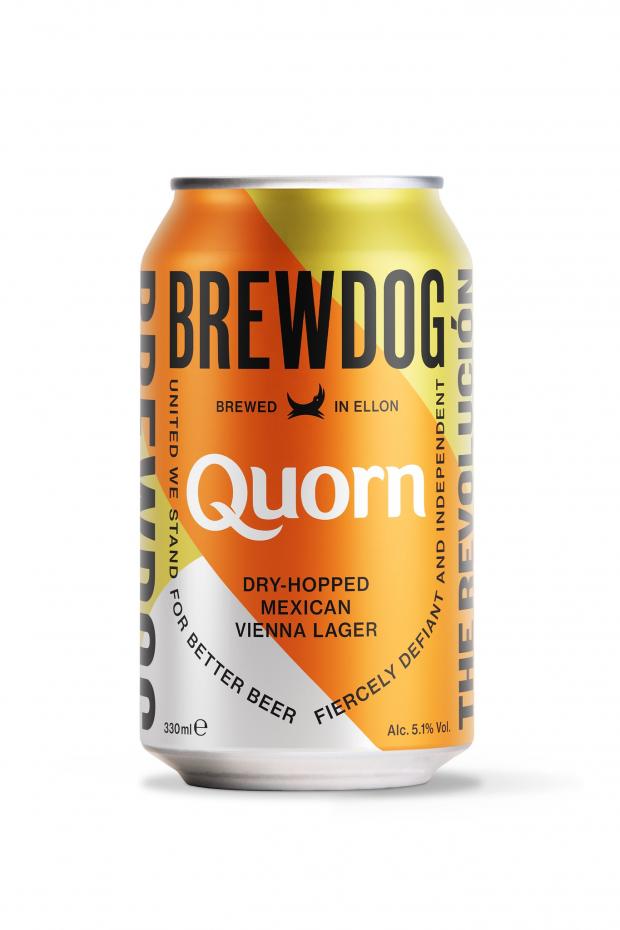 BrewDog, a multinational brewery and pub chain, has partnered with Quorn to launch a golden Mexican Vienna Lager with an ABV of 5.1%.
The limited-edition, ready-to-drink craft beer has a "medium-body mouth feel" with "toasty breadcrumb notes balanced by aromas of citrus."
The beer will be available exclusively through the BrewDog and Friends subscription service, which lets you try a new set of beers for £19.95 per month.
Additionally, the company also highlighted this June it is giving a line of offers from Albino Squid Assassin, Red Rye IPA, to a classical US-hopped New England IPA with East London trio Deviant & Dandy.
Its offer extends to a super clean and crisp 6% Cold IPA brewed with Icelandic craft beer heroes of BÖL Brewing.
They come in Deviant and Dandy – 6.5% New England IPA (2 x 330ml can), Albino Squid Assassin – 7.4% Red Rye IPA (2 x 330ml can), Quorn – 5.1% Mexican Vienna Lager (2 x 330ml can) and Bol Brewing – 6% IPA (2 x 330ml can).
Coca-Cola, Brown-Forman calling on watch out drink launch this year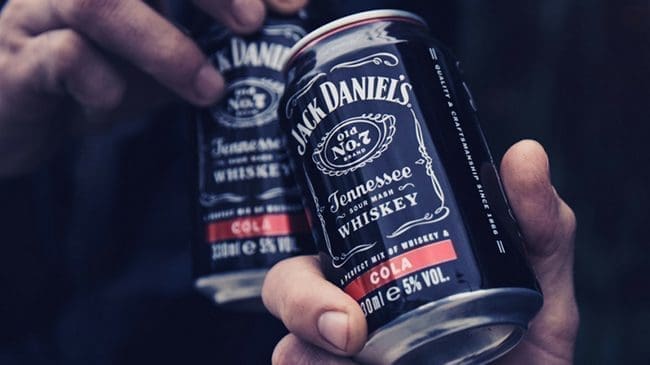 Multinational beverage company, Coca-Cola, in collaboration with Brown-Forman is set to launch a Jack & Coke RTD canned cocktail later this year.
The drink will be made with Coca-Cola and Jack Daniel's Tennessee Whiskey, 'bringing together two classic American icons to deliver consumers a taste experience they love in a way this is consistent, convenient and portable', according to Beveragedaily.
Jack & Coke will launch in Mexico in late 2022, to be followed by markets around the world. The global benchmark will be a 5% ABV drink but will vary on market; with zero sugar versions also available.
Mountain Dew expands Baja Blast portfolio with two launches
Mountain Dew, a carbonated soft drink brand produced and owned by PepsiCo, has extended its Baja Blast portfolio by launching two new flavors, as well as a limited-edition energy drink.
The new flavors include Baja Mango Gem, an orange tropical mango flavor, and Baja Gold, a tropical pineapple flavor.
The limited-edition Mtn Dew Energy Baja Blast consists of the original Baja Blast flavor with added benefits of citicoline, zinc, and caffeine, all while containing zero sugar.
Bozu introduces carbonated and sugar-free hard iced tea
Bozu, a hard seltzer start-up, has introduced a carbonated and sugar-free hard iced tea infused with a dash of vodka to the Dutch beverage market where the premix category has the potential to grow significantly.
Bozu is available in Hard Iced Tea Green featuring lemon and ginger and Hard Iced Tea Peach with peach and hibiscus. The hard iced tea is carbohydrate-free and a can contains around 65 kcal.
Bozu Hard Iced Tea is available at selected Albert Heijn branches in the Netherlands and Belgium, at flash delivery company Flink and catering wholesaler Sligro.
Casey partners MTN Dew to debut Mtn Dew Overdrive
Casey, an Iowa-based Food and beverage company, has partnered with PepsiCo's brand, MTN Dew to debut Mtn Dew Overdrive, a new exclusive beverage.
Mtn Dew Overdrive features a citrus taste with hints of mango, raspberry, and lime, sold in 20-ounce bottles.
The drink has become the first exclusive Mtn Dew flavor available at Casey's convenience stores, which is the third-largest convenience retailer and the fifth-largest pizza chain in the United States.
Liked this article? Subscribe to Food Business Africa News, our regular email newsletters with the latest news insights from Africa and the World's food and agro industry. SUBSCRIBE HERE.