A collaboration between master blenders John Rhea of Kentucky Owl and Yusuke Yahisa of Nagahama Distillery has resulted in the release of the new Takumi(master) Edition Bourbon Whiskey.
This latest limited edition showcases Kentucky bourbon through the eyes of Japanese whisky, the company said.
The Takumi Edition is said to provide bourbon lovers insight into the flavor profiles sought after by a Japanese whisky blender.
The Takumi Edition Bourbon is a blend of 4-, 5-, 6- and 13-year-old Kentucky straight bourbons, with mash bills containing corn, rye or wheat, and malted barley. 
The nose features a mix of light rye bread with caramel richness and a hint of tangy fruit salad, the company reports.
On the palate, there is an initial wave of buttery rye bread with a full-bodied feel. The mix of rye and caramel combine into a cinnamon and caramel sauce, with a bit of fruitiness — mostly apple and pear.
The suggested retail price is US$150 per 750 ml bottle available beginning in October through retailers across the brand's national distribution footprint.
Fresca Launches New Line of Canned Cocktails spiked with real vodka and tequila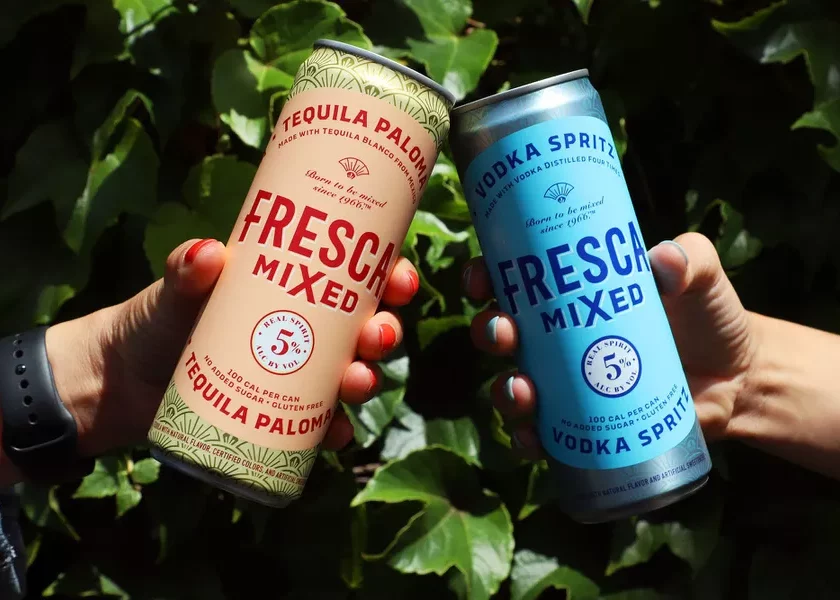 As a result of a licensing agreement between the Coca-Cola Company and Constellation Brands, Fresca has released Fresca Mixed, a new line of pre-mixed canned cocktails that combine soda with premium spirits.
Fresca Mixed has two varieties at its launch: Vodka Spritz combines Fresca with quadruple-distilled vodka while Tequila Paloma is an updated take on the Paloma cocktail, blending Fresca with Mexican tequila Blanco.
Both versions contain 100 calories per 12-ounce can, are 5 percent ABV, are both gluten-free, and contain no added sugar. Each four-pack has a suggested retail price of US$9.99.
AB InBev expands Hoegaarden beer range in India
Anheuser-Busch InBev, the company behind beers such as Budweiser, Corona Extra, and Seven Rivers, has launched variants of its Belgian wheat beer brand Hoegaarden in India.
The offering will target both beer and white spirits drinkers in the country and is expected to fetch 15% incremental volume for its Hoegaarden franchise in India, the company said.
AB InBev's two variants – Rosée and Nectarine in raspberry and peach flavors respectively will be available in Bengaluru, Mumbai, Pune, and Thane.
Glen Scotia debuts Limited "Distillery of the Year" Expression
Glen Scotia has unveiled its new, limited-edition, 22-year-old "Distillery of the Year" whisky expression that clocks in at 54.8% ABV, devised to pay homage to its long-running Campbeltown Distillery.
The distiller's notes explain that this whisky carries the signature "Glen Scotia style," using the liquid from exclusive reserves of first-fill bourbon casks, and the whisky offers the tropical fruit and oily coastal notes to be expected from a Campbeltown single malt.
The release comes presented in the brand's new premium packaging, this in a blue tube with a bottle that sports a shoulder coin and heavy base.
Only 500 bottles, a handful of the bottles will be available via ballot from the Glen Scotia website, will be available globally, and each 70cl bottle will carry a £475 price tag. Limited to one entry per person, the ballot is open until Sunday, Sept. 4th by midnight.
New drinks to celebrate Carlsberg decades' partnership with Liverpool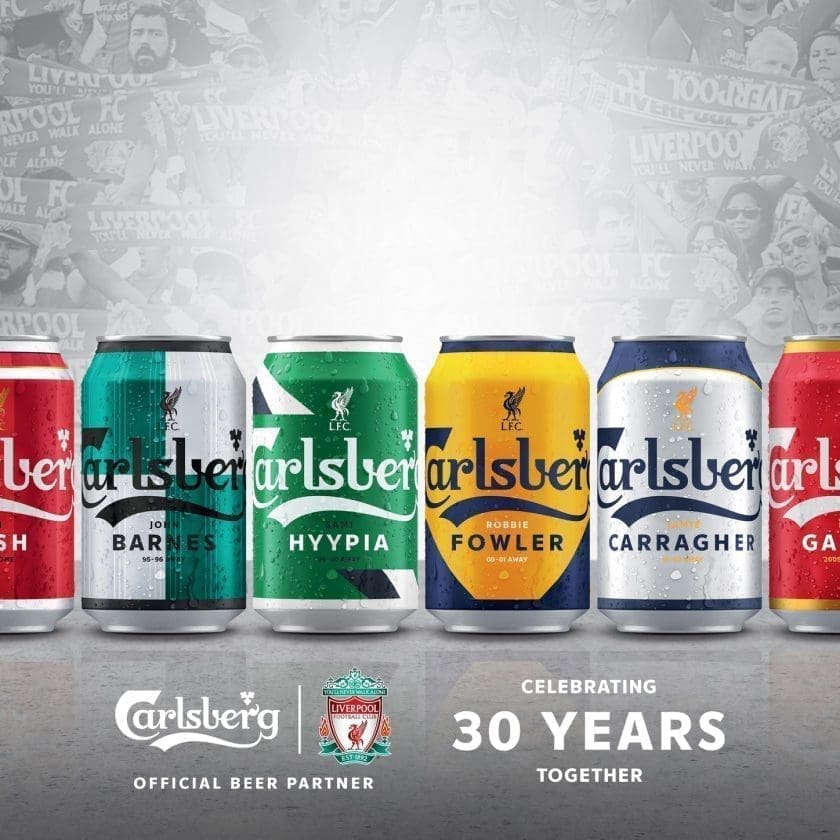 For 30 years, through ups and downs, Carlsberg forged a strong partnership with Liverpool Football Club and now the Danish brewer has launched an offering to celebrate the good memories with staunch Liverpool supporters.
The six-can collectible pack features memorable kits worn by Liverpool legends across three decades: Ian Rush, John Barnes, Sami Hyypiä, Robbie Fowler, Jamie Carragher, and Luis Garcia.
To get your hands on these exclusive cans, all you have to do is purchase six full pints, 10 half pints, two buckets, or one tower of Carlsberg Danish Pilsner, Carlsberg Smooth Draught, or Carlsberg Special Brew.
These beverages can be purchased at your favorite bars or any supermarket and hypermarket such as 99 Speedmart.
This collection is also up for grabs at 100 mini football festivals scheduled across popular Malaysian eateries between August and October to celebrate the Premier League.
The company is giving free cans when a person buys RM300 worth of Carlsberg Danish Pilsner, Carlsberg Smooth Draught, or Carlsberg Special Brew physically or through official Carlsberg's online stores.
Jose Cuervo rebrands sparkling cocktails, adds new flavor
Jose Cuervo's collection of sparkling cocktails has gotten a rebrand with new packaging alongside two new flavors: Tequila Mule and Strawberry Lemonade Margarita.
Each design now incorporates vibrant colors and unique elements reminiscent of its respective cocktail, the company said.
Tequila Mule and Strawberry Lemonade Margarita are now available at retailers nationwide in packs of four 355-ml. cans for US$12.99 per pack.
Existing Sparkling Cocktails flavors include Jose Cuervo Sparkling Margarita, Sparkling Paloma, Sparkling Strawberry Margarita, and Sparkling Rosé.
Additionally, Cuervo has also expanded their Playamar Hard Seltzer offerings with two new flavors: Watermelon and Pineapple, made with real Jose Cuervo tequila.
Both are available nationwide in packs of four 355-ml. cans for US$11.99 per pack, joining the existing line-up of Lime, Grapefruit, Mango, and Black Cherry.
Liked this article? Subscribe to Food Business Africa News, our regular email newsletters with the latest news insights from Africa and the World's food and agro industry. SUBSCRIBE HERE.