There is nothing overt about cheese, from its texture, flavour, form, to even how it came to being. Legend has it that thousands of years ago, a trader filled a bag made from a sheep stomach with milk before embarking on a long journey. After the ride, he discovered the motion, combined with the heat and the enzymes in his bag, separated the curds and whey in the milk, creating cheese for the very first time.
Since that mythic ride, humans have gone on to create more than 2,000 kinds of cheese, each with its own distinct organoleptic properties that differ greatly. This is due to the fact that the milk used to make cheese is subjected to varied handling and processing methods.
For instance, extra-hard cheeses, such as Parmesan and Romano, are produced from very hard curds. These cheeses are low in moisture, produced from partially skimmed milk, and are matured slowly over 1–2 years by bacteria. Meanwhile, for hard cheeses such as cheddar and Kazak, the curd is acidified before salting and pressing, and their ripening period is 3–12 months, whereas for semi-hard cheese, this period is 2–3 months. Semi-soft cheeses such as Limburger and blue cheese are ripened using bacteria and/or mold.
The multifarious nature of cheese has lent this iconic ingredient in countless cuisines and recipes around the world. What it is even more impressive is that cheese can be eaten at any time of the day, from a Western omelette at breakfast to nachos as a midnight snack. Many have argued that adding a piece of it to a simple meal, gives it a new upgraded twist. Cheese is also valued as a good source of nutrients, such as protein, calcium, phosphorous, zinc, vitamin A and vitamin B12.
High cheese demand stops at nothing
Earlier, the consumption of cheese was largely confined to western countries, however, with the increasing trend of westernisation of food consumption patterns, along with growing economy, rise in middle class population and increasing urbanisation, the consumption of cheese has spread like wild fire across the globe. Also, exploration of international cuisines such as Italian and Mexican, which use substantial portions of cheese is driving demand of the product.
Overall cheese consumption continues to increase due to its versatility and adaptability to recipes in favourite meals like pizza, tacos, and burgers sold in fast-food outlets and organized retail stores. According to Research and Markets, the global cheese market was worth US$69.7 billion in 2019. The market is further projected to reach US$112.8 billion by 2025, growing at a CAGR of 8.4% during the period 2020-2025.
Despite the projected strong growth, it is important to note that cheese sales in foodservice, deemed as one of its main markets, fell in recent years due to COVID-related restaurant closures. But high retail sales in the category proved just how important cheese is to consumers. This was driven by COVID-19 related food trends, such as the rise in home cooking, craving for comfort foods, and the need to keep convenient, healthy snacks on-hand for remote workers, among others.
Varied cheese formats with a knack of specificity
This slight shift in consumer behaviour has made processors and cheese makers to revamp their operations to align with consumer preferences.
For instance, with most people at home and grazing throughout the day, individually wrapped, single-serve cheeses have brought to play convenient and satisfying options. This trend is also addressing consumers' interests in taste adventure as smaller portions and packaging encourage experimentation.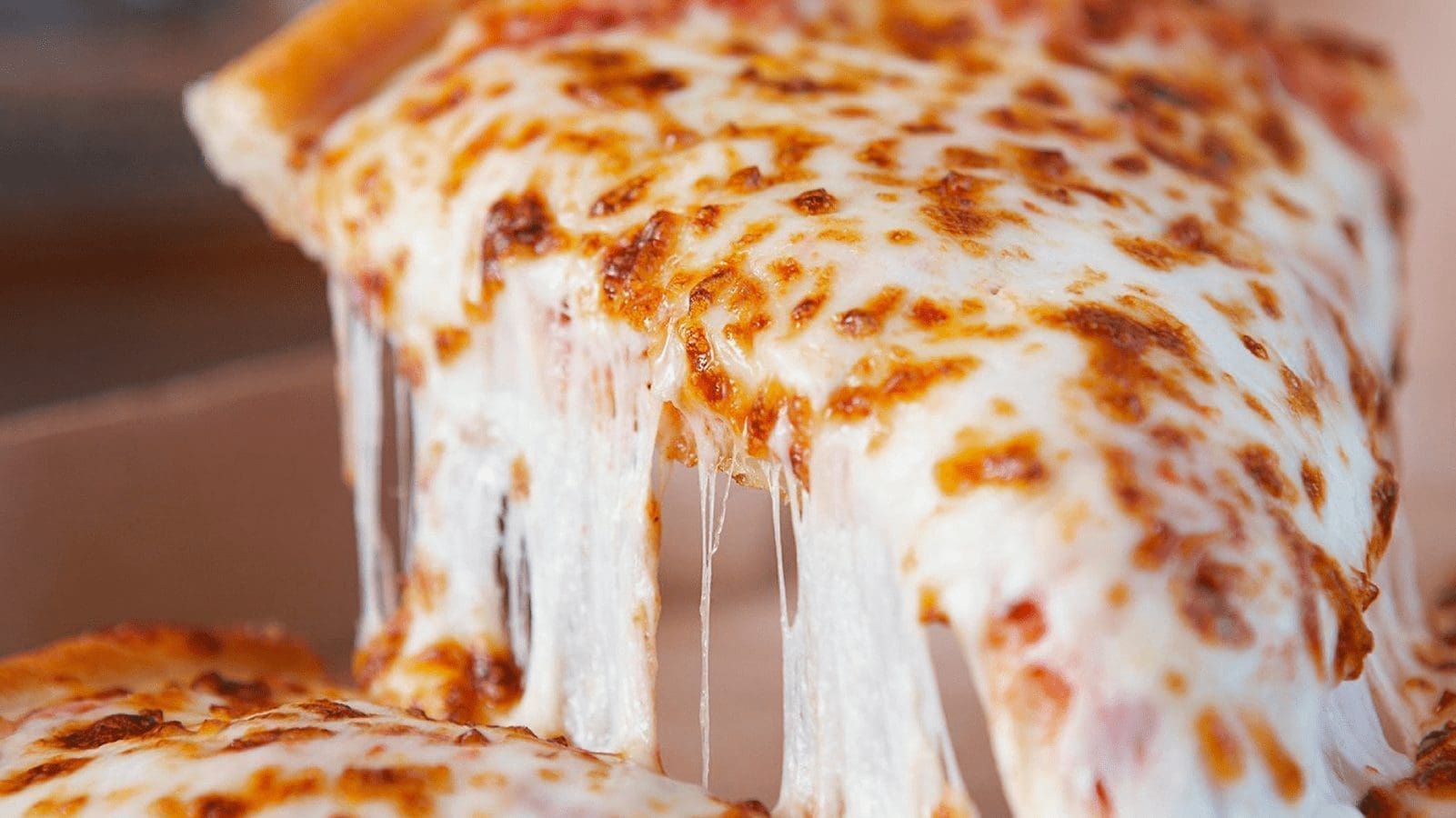 According to Mintel, 77 percent of consumers view cheese as good on-the-go food, and 51 percent wish more varieties were available in portable packaging. Aligning with this trend, American speciality cheese maker, Emmi Roth introduced its new Roth Flavor Ups blue cheese crumbles in 1-ounce single-serve cups, three and nine-packs. The single serve cheeses have also become more ideal as with COVID-19, grocers implemented new measures in their stores such as minimizing surface contact and thus some had to momentarily close the deli cut-and-wrap counter.
With the rise of home-cooking, consumers have also been clamouring for food and beverage items, including cheese, that promise easy and quick meal prep experience. This has made shredded cheese to become the most popular cheese format in the market, overtaking chunk-type cheeses, according to Packaging Facts.
One of the latest offerings here is a line of organic "thick cut off-the-block" shredded cheeses from Organic Valley. The line is available in five varieties, including mozzarella, 3 cheese Italian, 3 cheese Mexican, mild cheddar and sharp cheddar. In Kenya, Happy Cow has gone further to introduce grated cheese under its Hollander brand. Meanwhile Zimbabwe based dairy processor, Kefalo Foods, has diced versions of its cheddar, gouda, and mozzarella cheeses. Most people prefer shredded/grated or diced cheese while cooking, as they easily mix with other ingredients and can be used as a topping for foods such as salads, soup, pizza, lasagna, and many other savoury dishes.
Meanwhile, the pandemic has also made many consumers crave lots of comforting food and flavours, with items such as sandwiches topping the list, driving sales of sliced cheese which are now readily offered by most cheese makers across the globe. A perusal through the frozen dairy isle, I bet you have most likely caught sight of cube shaped-mouth size cheese, which have gained popularity among cheese boards fans. This trend is also driven by the hype of taking an Instagram-able artsy photo of a tasty cheese serving among the millennials. Kenyan based artisan cheeses maker, Brown's Cheese, offers a curated board platter comprising a variety of cheeses such as Delia's Blue, Chilli Chive Cheddar, Panner etc. coming in varied shapes and paired with jams, dried fruits and crackers.
Cheese makers unleash more surprises
As consumers' collective insatiable appetite for cheese has continued growing, cheese makers have come up with what can be termed as an ingenious idea – semi-solid cheese in form of a cream that can be used as a spread or dip with snacks such as Parmalat Gouda cheese spread and Président's Cream Cheese by South Africa based Lactalis.
Still in South Africa, Lancewood offers Mascapone cheese ideal for creating irresistible dishes. Further driving convenience in this segment, North Africa's cheese giant Land'Or has introduced its creamy cheese in a squeezable bottle, setting it as a perfect alternative to sauces. Crossing borders, Kraft Heinz recently launched its new Philadelphia-branded cheese dips, leveraging the popularity of Hispanic inspired flavours, including Jalapeño Cheddar and Southwest-Style with black beans and corn. In India, Hatsun Agro Products, a privately held dairy company, launched a new cheese spread in 2019.
Cheese mongers and food scientists have also set about finding ways to make the product safer to consume and last longer on store shelves with the innovation of dried/dehydrated cheese presented in form of powder.
"Over the last couple of years, we've seen cheese come out and break the mold from your conventional refrigerated set only. We've seen dried or dehydrated natural cheese become an interesting space both in snacking or pure consumption … that's something that has been really interesting and exciting to see because I think it gives the opportunity to have a broader consumption and broader footprint in the retail landscape for cheese as a segment," noted Mihira Rami, marketing director – consumer brands for the Borden cheese brand, during an interview with Dairy Foods. In this category, US-based Blue Grass Ingredients has been at the fore-front of driving innovation. The research-driven specialty ingredient provider currently offers six cheddar cheese powders and blends in various colours and nearly 20 other varieties.
Cheesy snacking options up for grabs
Going hand-in-hand with the ongoing trend towards convenient cheese formats is an allure for snackable cheese options. Snacking was a growing trend before COVID-19. However, with many consumers working just a few feet from the kitchen, it is more popular than ever. Also, many consumers are reported to be replacing meals, usually lunch with snacks, attributable to the lockdowns and the altered eating habits spurred on by the pandemic. The pro-snacking era is aggravating towards popcorns, puffs, crisps, and crackers with a cheesy touch, courtesy of the notion they provide a filling source of protein, vitamins and minerals by the virtue of having cheese in it.
"Innovation going well beyond traditional carb-loaded snacks to protein-focused snacks is really driving the category," explains Samuel Kestenbaum, CEO of ParmCrisps, based in the US, which produces oven-baked snacks crafted from 100% aged Parmesan cheese. The snacks are ketogenic-diet-friendly, gluten-free and sugar-free.
"Today's shoppers desire a clean, unprocessed high-protein and low-carb snack made with premium, simple ingredients," he says. "It's important to us that we offer consumers something that satisfies their desires both for comfort and their need for better-for-you snack options."
To this end, snack kits are combining different varieties of cheeses with other snackable ingredients. In line with this trend, Dutch Farms has introduced string cheese with one hard-cooked peeled egg and pepperoni; and a pepper jack cheese stick with one hard-cooked peeled egg and Genoa salami. The Protein Packs offer 18-20 grams of protein and only 1-2 grams of carbohydrates per serving.
Sargento Foods Inc, American food producer, recently introduced Sargento Balanced Breaks cheese and crackers in partnership with Mondelez International. The offerings include pepper jack and colby jack natural cheeses and Ritz Mini crackers; Gouda and sharp cheddar natural cheeses and Triscuit Mini Original crackers; Monterey Jack and mild cheddar natural cheeses and Wheat Thins Mini Original snacks; just to name a few. In Africa, artisanal cheese producer based in South Africa, Fairview Cheese, has an innovative cheese & crackers combo comprising of 3 slices of cheddar with 3 black garlic charcoal crackers.
Meanwhile, the development of 100% cheese snacks (as crisps, bites, and balls) is a recent food innovation with exciting potential. Crunchy cheese bars have started to emerge and may prove to be the most popular format yet. Examples include the American brand Just the Cheese which produces crunchy baked cheese bars in mild and aged cheddar, jalapeno cheese, and grilled cheese varieties and Sonoma Creamery's line, which includes extra crunchy options like Everything Cheddar.
Hispanic cheese maker Nuestro Queso has also introduced "fries" made out of cheese. This keto-diet-friendly offering can be pan-fried or deep-fried or cooked in an air fryer, while Crystal Farms debuted cheese wraps last year, a low-carb alternative to the standard tortilla.
Flavourful adventure
The snacking trend is mingling with pursuit of adventurous flavours and variety. While travellers stayed grounded during the pandemic, they quickly learned they don't have to leave home to experience the world's best. They have turned to global cuisines, giving them a chance of travelling the world through their taste buds. Cheese is one of those products whose taste greatly varies and is distinct to its area of origin, thus appeals to consumers looking for a more gourmet, global culinary experience.
"The global cheese market has become smaller, more intimate, because consumers have been exposed to a wider variety of cheese from different countries with unique flavours, textures, and applications," says Melissa Abbott, vice president for Hartman Retainer Services, the research division of the food consultancy The Hartman Group. 
Dutch multinational dairy cooperative Friesland Campina, with operations across the globe, produces a variety of cheese inspired by a specific region's traditions such as its Royal Hollandia. Meanwhile, its North Holland Gouda cheese is made from 100 percent North Holland meadow milk and the Napolact cheese brand is inspired by the Transylvania tradition.
With the rising charm for ethnic inclined cheese, the Dairy Farmers of America is mulling growth of its Hispanic cheeses to add more varieties. "We know that Hispanic cheese as a segment is growing, but now we're starting to see more variety and more authenticity in some of the mainstream sets around that space. So it used to be that everyone had a four-cheese Mexican blend, but now you're seeing more specific varieties such as quesadilla, asadero or even certain offerings that are for certain dishes specifically as well," said Mihira Rami, marketing director at DFA.
Up and above ethnicity, consumers today crave more adventurous flavors. According to Mintel data, cheese combined with herbaceous flavors like chive & onion, truffle, dill & garlic, garlic & herb and chili have witnessed significant increase in sales over the last several years.
Saputo's Great Midwest brands took the classic taste of aged Cheddar and blended in favourite flavours like fiery, hot ghost peppers, creating a uniquely different, artisanal cheese. The company has made it possible for one to take a visit to the Greek Islands without leaving home, by slicing into the Great Midwest Mediterranean Cheddar cheese, featuring a combination of sun-dried tomatoes, Kalamata olives and a spice blend. These ethnically-flavoured cheeses create a distinctive eating experience for consumers.
Kenyan cheese makers have also turned focus towards exciting flavours with Raka Cheese unveiling Feta in a cumin, fennel and herb infused olive oil, joining its spicy stable of cheddar cheese. Meanwhile, competitors Happy Cow and Bio Foods have introduced Gouda and Cheddar cheese rubbed with mixed herbs, cumin and black pepper, etc.
Its not just cheese but a whole lot more
While cheeses can be found in different formats and flavours, there has been a boiling flurry for substitutes that align with consumers' lifestyle. Rising popularity of flexitarianism and veganism has stirred a movement towards creation of plant-based cheese options.
Dairy-free cheese made from natural products like plant milk, seeds, nuts, and rice are popping up on shelves and are seen in interesting new flavours like spicy queso, smoked provolone, and tomato cayenne. Two of the newest offerings in this space are cheddar and pepper jack cheese alternatives from Miyoko's Creamery, made using cultured legumes and oats. Fairview SA has a dairy free range of cheese coming in cheddar, mozzarella and parmesan flavours. Meanwhile, Kenya based Brown's Cheese, produces its plant based cheese options using locally grown lentils and soy, combined with fresh coconut oil, canola oil, carrageenan (algae) and cassava.
Though plant-based cheese still represents a very small portion of the overall cheese market, there's significant opportunity for growth. According to Bluegrass ingredients, the plant-based cheese market is poised to grow faster than dairy cheese over the next several years, with a CAGR of over 8 percent through 2024.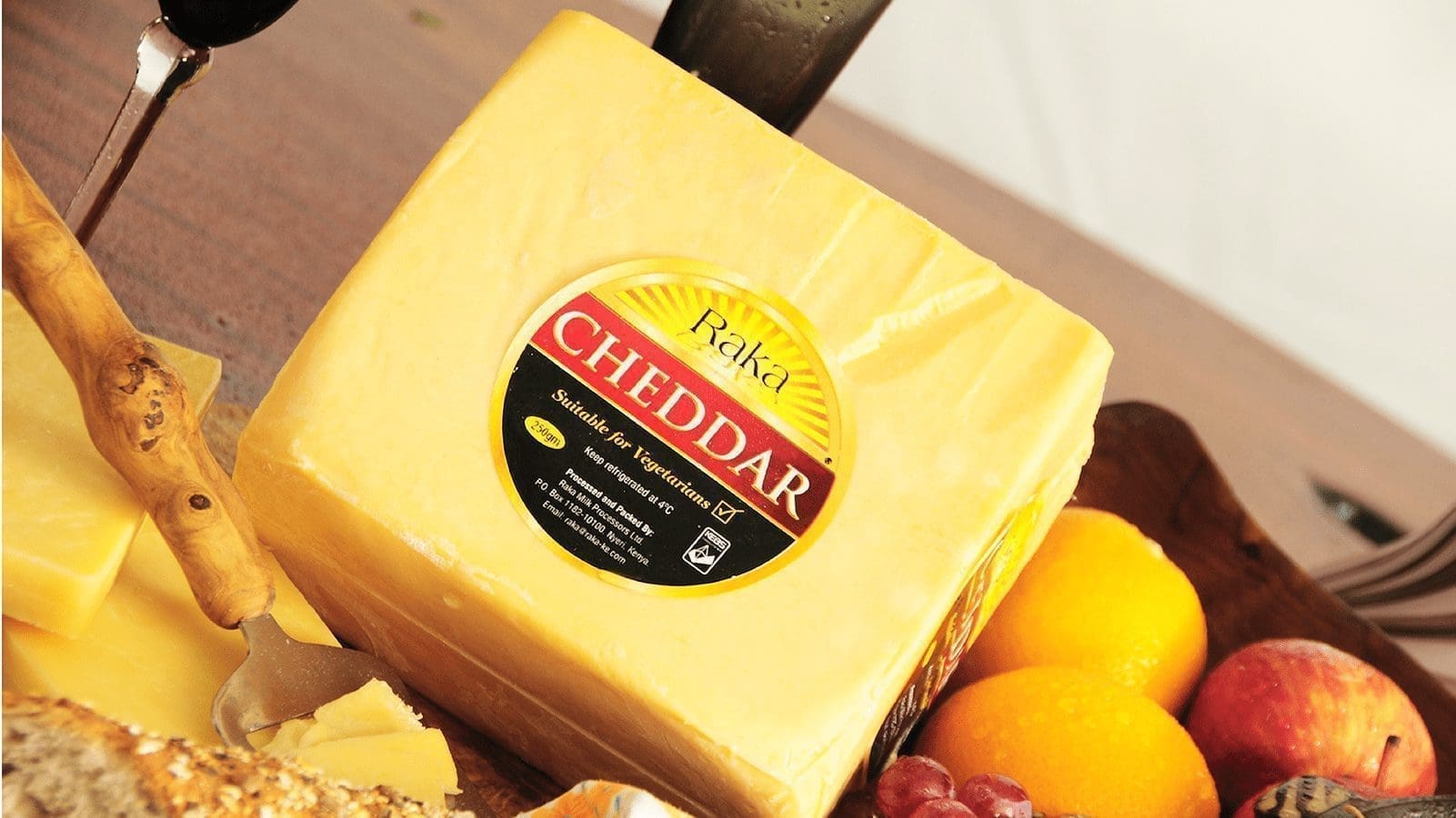 Consumers are also hungry for cheese produced with a limited list of ingredients and from more sustainable supply chains. Organic Valley recently unveiled Organic American cheese slices that fit this trend. They are made with just seven ingredients, including butter produced with milk from pasture-raised cows. In 2019, Kraft Heinz unveiled new Kraft Natural Cheese made with milk from cows raised without the artificial growth hormone rbST.
Cheese manufacturers are also accommodating consumers with lactose intolerance, preventing them from making dietary sacrifices with the launch of lactose-free cheese options. Fonterra has added a new range of cheese with a lactose free option to its Anchor brand.
Meanwhile, due to the pandemic, consumers have leaned towards healthy diets with immunity-support and wellness score card.  Babybel's newly launched functional cheese snack is leading this trend in the cheese category with its Babybel Plus+ Probiotic containing live, active cultures of LGG probiotic strains while Babybel Plus+ Vitamins includes vitamins A and B12.
Suppliers back the growth trend
Cheese has been an essential part of the human diet for centuries and it is set to remain so for many years to come. In the recent years, the industry has witnessed innumerable expansions, as processors concentrate on diversifying their product range to draw in more customers.
To meet the rise in demand, Tetra Pak, a leading supplier of cheese making equipment, developed 14 new Best Practice Lines (BPLs) for cheese manufacturers. The processing lines utilise proven equipment combined with industry-leading expertise to create a safe and easy route to profitable cheese production with a higher yield, while incorporating the traditional cheesemaking techniques. The new BPLs also factor in sustainable cheese production, with solutions focusing on reducing water, steam, and power consumption incorporated into the lines. Further to that, the hygienic production process enables a longer product shelf life, as well as consistent and replicable quality.
"People are becoming more adventurous in terms of taste and texture, and we have the facility to accommodate this, ensuring that there is no compromise on the overall quality of the end result," Fred Griemsmann, Vice President of Cheese and Powder Systems at Tetra Pak said.
Early 2021, the food packaging and processing company partnered with Rockwell Automation to develop technologies aimed at reducing variability and improve quality consistency in cheese and powder solutions. The collaboration – starting with evaporation and spray drying – has resulted in Tetra Pak's new Powder Plant Booster solution, to be packaged with Rockwell Automation's Model Predictive Control (MPC) and its Pavilion8 and PlantPAx MPC technology.
Processing lines are not the only important components in cheese making craftsmanship, as the processors also rely on essential ingredients and solutions to produce their products. Supporting the cheese makers in their quest to avail novel products, leading ingredients makers such as DSM, Arla Food Ingredients, IFF, Chr. Hansen, constantly launch key solutions such as cheese cultures, stabilizers, milk coagulants among others.
For instance, DuPont Nutrition & Biosciences in 2020, prior to its merger with IFF, launched CHOOZIT BC 02, a new phage alternative for cheese makers looking to meet the increasing global demand for pizza cheese and meet consumers' preference in terms of pizza cheese browning. In the same year, Arla Foods Ingredients, introduced a new product for cooking-stable cheese products dubbed Nutrilac FO-7922 Organic. The solution particularly helps in cooking-stable cheese products – such as grilling cheeses and cheese fries. In 2021, DSM expanded its Dairy Safe cheese bio-preservation portfolio with a new range of phage-robust culture rotations that offer a more robust system that effectively manages bacteriophages and overcomes spoilage issues in cheese.
It is evident that there are a wide range of trends emerging in the cheese industry, some of which will have an effect in the short term and some in the long term. However, what is certain is the fact that the cheese industry will continue metamorphizing, as consumers tastes and preferences change across the World.
This feature appeared in the March/April 2022 issue of Food Business Africa. You can read this and the entire magazine HERE