Cocoa industry in Africa is one dogged with challenges ranging from poor farmer incomes to child labor and deforestation. Continued focus on sustainability and fairtrade has however ushered a new era for cocoa, promising a better future for the crop that sustains the US$150 billion chocolate industry.
If you have lately indulged in a chocolate dessert or a cup of hot chocolate, there is a good chance that the cocoa used to make the product was from Africa.
Nearly all the cocoa produced in continent is concentrated in the Western Africa region, mainly Ivory Coast and Ghana, the world's top two producers with a combined contribution of 62% of cocoa output. These two are followed by Nigeria (8%) and Cameroon 7%, coming after Indonesia. Other countries in the region also contribute smaller harvests, including Liberia, which is increasingly looking into crops such as cocoa to rebuild its economy. Further afield, Uganda and DRC also have substantial cocoa crops.
The cash crop is significant to the economies of the producing countries. For instance, with cocoa production circling around 2,000,000 tonnes yearly in Ivory Coast and 850,000 tonnes in Ghana, the sector brings in nearly 40% of total export earnings, standing at US$2 billion in Ghana and US$5 billion in Ivory Coast. US, Netherlands, France, Germany, Belgium, Netherlands and Japan are some of the countries with the largest appetite for the commodity.
Also, the cocoa sector engages a substantial number of the farmer population, most being smallholder farmers with an average size of 2-3 acres in Ghana, and 3-5 acres in Côte d'Ivoire. Combined, the sector employs more than 1,800,000 farmers, one million in Côte d'Ivoire and more than 800,000 in Ghana, highlights the Agricultural Attaché Network.
The sector's noteworthy contribution is not only paramount to the producing countries, but also offers a lifeline to the multi-billion-dollar chocolate industry, which gulps nearly half of all the cocoa traded. Outside of chocolate confectionary products, the cocoa sector is also witnessing increasing demand for cocoa ingredients such as cocoa powder, liquor and concentrates used in the baking and beverage industries.
With the chocolate sector being its anchor market, cocoa industry is ideally set for exponential growth as the chocolate market is expected to grow at a compound annual growth rate of 4.78% to reach a total market size of US$182.090 billion by 2025, from US$137.599 billion in 2019, reports Research and Markets.
However, despite the expected growth, the cocoa growing sector accrues only 7 per cent of the value of the chocolate market, according to UNEP, bringing to light the true nature of the bittersweet value chain, especially from the supply side. While the final product is something most of us enjoy, unfortunately it comes at a cost.
Encroachment into remaining biodiversity hotspots
Cocoa beans come from trees that require specific climates and pollination systems. These conditions are found in and around tropical forest ecosystems. To this end, deforestation has become a huge problem in cocoa farming regions, as cocoa growers are encroaching into the last remaining biodiversity hotspots.
According to the Food and Agriculture Organization (FAO), West Africa is experiencing severe deforestation estimated at about 1.2 million hectares (Ha) per year. Environmental groups have reported that Côte d'Ivoire lost about 47,000 hectares of forest to cocoa production in 2020. In 2018, Ghana saw a 60% increase in forest loss compared to 2017, the largest annual increase in the world. Côte d'Ivoire was second at 26%. Deforestation has irreversible negative impacts on biodiversity, soil health and the adaptive capacity of ecosystems in the face of climate change.
To curb the menace, the governments of Côte d'Ivoire and Ghana and 35 leading cocoa sourcing and chocolate companies joined together in 2017 to implement a five-year project dubbed Cocoa & Forests Initiative (CFI) to end deforestation and restore forest areas.
Some of the leading private cocoa and chocolate signatory companies of CFI include Barry Callebaut, Blommer Chocolate Company, Cargill Cocoa and Chocolate, ETG, Ferrero, General Mills Inc., The Hershey Company, JB Foods, Lindt & Sprüngli Group, Mars Wrigley, Mondelēz, Nestlé, Olam Cocoa, Unilever, among many others.
Under the initiative, the parties have distributed 10.4 million forest trees since 2018, contributing to Ivory Coast's objective of extending forest cover to 20% of the country by 2030, up from 11% in 2015. To complement that mapping effort and monitor deforestation, the government of Côte d'Ivoire has adopted the IMAGES satellite monitoring system for the CFI.  In Ghana, the government has a strong focus on delivering on the Ghana Cocoa Forest REDD+ Program (GCFRP) and has restored almost 226,000 hectares of forest area.
All the CFI signatories are also improving the traceability of the cocoa supply chain, with the government of Côte d'Ivoire having mapped all cocoa farms through a national operation conducted by the Conseil du Café-Cacao. The private companies have reached on average 82% (Ghana) and 74% (Côte d'Ivoire) traceability in their direct supply chains and mapped about 605,000 cocoa farms in both countries.
"The opening up of the geographical location of the cooperatives and districts we are directly sourcing from to public scrutiny is proof of the robustness of our approach to exclude cocoa grown in protected forest areas from our direct supply chain," said Pablo Perversi, Chief Innovation, Sustainability & Quality Officer; Global Head of Gourmet at Barry Callebaut.
Rampant child labour, exploitation practices
Despite a growing number of sustainability commitments by players in the cocoa sector to curb deforestation, cocoa value chains continue to be dogged by persistent child labour.  The farming process is labour intensive often with little to no mechanization, thus families that produce the crop often rely on child work as it offers cheap/free labour
A recent report by a research group from the University of Chicago known as NORC, revealed that 38 percent of children in Côte d'Ivoire and 55 percent of children in Ghana living in agricultural households were engaged in child labour in cocoa production during the 2018-19 season. In total they account for about 1.6 million children labouring in the Ghana and Côte d'Ivoire cocoa farms undertaking hazardous tasks such as carrying heavy loads, climbing cocoa trees for harvesting, and using sharp tools to open cocoa pods.
Amid a 62% increase in cocoa production between 2008/09 and 2018/19 in Côte d'Ivoire and Ghana in aggregate, prevalence of child labour in cocoa production among all agricultural households increased 14 percentage points. The findings are a blow to the cocoa and chocolate industry, which agreed a decade ago to cut the worst forms of child labour by 70% by 2020.
However, major chocolate and cocoa companies have committed to help change the narrative. In Ivory Coast the Child Learning and Education Facility (CLEF) and the Early Learning and Nutrition Facility (ELAN) coalition, is focused on scaling investments of about US$154.8m to promote effective learning and early childhood development at scale in the country. The public-private partnership comprising of the Ivorian government, Jacob Foundation, UBS Optimus Foundation and eleven other cocoa and chocolate companies including Nestle, Barry Callebaut, Cargill, Chocolonely Foundation, ECOM, Ferrero, The Hershey Company, Mars, Mondelēz International, Olam Cocoa and Touton, aims to provide quality education for 5 million children and affect the behaviour of 10 million parents by 2030. To achieve this goal, CLEF will bring effective learning to up to 10,000 primary schools in cocoa growing areas and beyond, and construct 2,500 classrooms and other education infrastructures such as bridge classes, community schools, school canteens, and pre-school classrooms.
Meanwhile, Olam Cocoa, one of the world's leading cocoa suppliers has introduced the first of its kind Child labour monitoring and remediation system (CLMRS) in Cameroon. The new digitally led initiative is aimed to help more children attend school across its entire direct supply chain. "Child labour anywhere in the cocoa supply chain is unacceptable, but the risk has increased over the past year as schools have closed due to the pandemic. By introducing this level of monitoring across all our cocoa sourcing countries, we want to make sure that cases are identified and dealt with as quickly as possible," said Gerard A. Manley, CEO of OFI's Cocoa Business.
As consumers and governments become more and more concerned about the origin of their food, most producers, traders and processors along the value chain will have to set up strategies aimed to make them more responsible for human rights abuses and environmental harm in their supply chain. The European Parliament has been pushing for the 27-nation bloc to introduce laws to prevent the import of commodities and products linked to the vices, while U.S. lawmakers have proposed banning imports of cocoa produced in areas characterized with the practices.
Deep empty pockets
Shifting focus to another major systemic issues, it's ironic that the cocoa industry fuels the multi-billion dollars chocolate industry, but farmers growing cocoa do not reap the rewards of its popularity, with many experiencing extreme poverty. Smallholder farmers in West Africa still live in poverty despite their contribution to the sector, with countries like Ghana having an income gap of about 50% of the income benchmark value.
In a report by Los Angeles Times, Nana Akufo-Addo, Ghana's president passionately stated that his country is locked in a colonial-style relationship with the world's chocolate manufacturers in which it provides raw materials only to import finished goods.
"Chocolate is a US$100-billion industry and we who produce 65% of the raw material make less than US$6 billion from the sweat and toil of our farmers," he says, referring to the combined sales of Ghana and Ivory Coast.
In pursuit to fetch more prices, the World Cocoa Foundation estimates that around 22% of cocoa traded worldwide is now certified by one or more standards, with Organic and Fairtrade Foundation being a particularly sought-after combination. Production of cocoa beans that were certified by both these standards rose by 39% globally between 2014 and 2018, according to Fairtrade. Such schemes provide auditing by an independent third party, offering some assurance that certified goods have been produced according to certain environmental and/or ethical standards.
This shift in consumer preferences is good news for West African farmers as certified beans fetch higher prices than conventional cocoa and bring other benefits such as reinvestment of profits in the local community and environmental protections. Other certification schemes common in the region include Utz Certified which is now part of the Rainforest Alliance.
The certifications have only been able to scratch the surface of the matter, propelling governments of the producing countries to rack their brains on the best remedy to the price volatility and income disparities. With the aim to improve farm-gate prices and ultimately farmer' incomes, Ghana and Ivory Coast through their respective regulatory bodies set a fixed Living Income Differential (LID) of US$400 per tonne, for every cocoa sold by the two countries starting from the 2020/2021 season. But they have since struggled to sell their beans as chocolate demand has been hit by the coronavirus crisis.
However, the two countries plan to use funds raised from the LID to guarantee farmers 70% of US$2,600 a tonne of Free on Board (FOB) target price. If global prices rise above US$2,900, proceeds from the LID will be placed in a stabilisation fund that would be used to ensure farmers get the target price when market prices fall. Setting a cocoa floor price in the two largest producing countries will provide more certainty for their farmers and would be a game changer for the sector.
"If you look at OPEC, they are only controlling about 30% to 40% of the global oil supply and they control prices," says Mahamudu Bawumia, Ghana's Vice President, referring to the oil cartel. "If they have OPEC, we can have COPEC."
The introduction of the LID has been championed by chocolate makers and grinders such as Mars, Cargill, Olam, among others. However, companies such as Hershey's have come to the radar of the regulators, allegedly accused of purchasing cheap beans from the New York futures exchange in an attempt to derail plans by Ivory Coast and Ghana to increase farmers' income. The matter quickly escalated with both West African countries cancelling all cocoa sustainability schemes that the maker of Hershey's Kisses and Kit Kat brands was running in their countries, to send a clear message to anyone who plans not to abide with the LID. The parties resolved their differences following Hersey's "definitive" commitment to paying a premium on cocoa to improve farmers' income.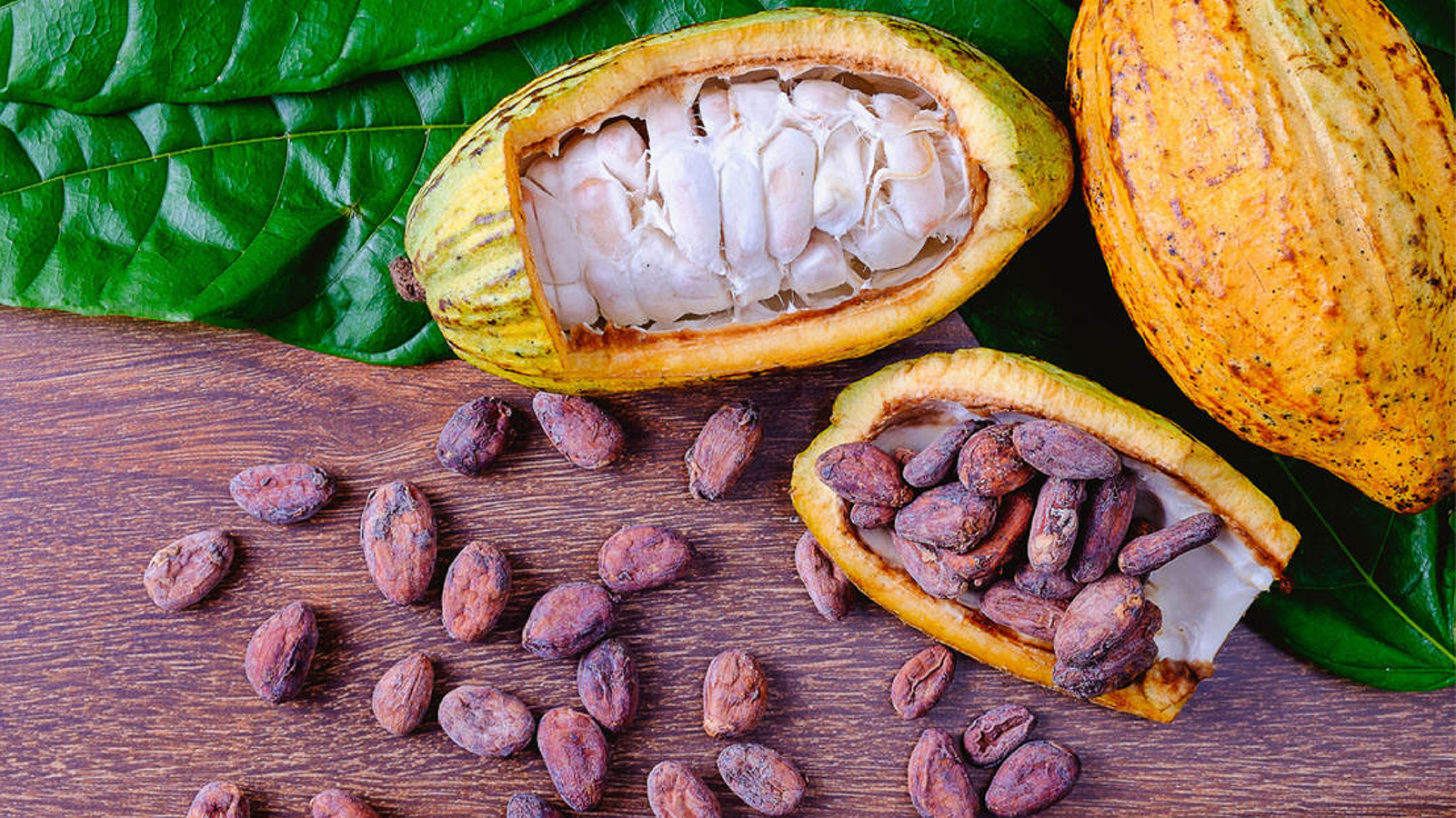 Ivory Coast and Ghana have pledged to further strengthen and expand their existing economic relations on cocoa and other related matters. In August 2020, the two countries formed the Ivory Coast-Ghana Cocoa Initiative (ICCIG) aimed to promote their cocoa industries internationally and defend their collective position in the global market. To this end, they have signed the Headquarters Agreement for the establishment of the Ivory Coast-Ghana Cocoa Initiative Secretariat in Accra, Ghana.
Accelerating transformation through value addition
Some industry players have argued that increasing the prices of the cocoa bean is not the means to an end. The cocoa producers have an opportunity to increase the value of their products and generate additional revenue by processing, as well as incorporating and highlighting features that are valued by the final consumer.
Most cocoa produced in West Africa is largely sold as a raw commodity, with the producing countries retaining only a small proportion of the global cocoa market's value, which garnered US$12.87 billion in 2019, and is estimated to generate US$15.50 billion by 2027, manifesting a CAGR of 4.3% from 2021 to 2027, according to a report published by Allied Market Research.
Côte d'Ivoire exports 72% of cocoa as whole beans, while in Ghana the figure is 68%. Processing is largely concentrated in goods at the lower end of the value chain for cocoa paste, butter and powder, done by small number of players, predominately global majors such as the Franco-Belgian company Barry Callebaut and US company Cargill.
Barry Callebaut, the world's leading manufacturer of high-quality cocoa and chocolate products, inaugurated its new state-of-the-art processing unit at its Zone 4C Société Africaine de Cacao (SACO) plant in Abidjan, Ivory Coast in 2019. The new grinding unit, part of the company's five-year CHF 55 million (US$60 million) investment plan, will increase SACO's cocoa bean processing capacity by 40% by 2022.
The expansion fits with the Ivorian government's desire to increase cocoa processing capacity to attain 100% local processing by 2025. Mid last year, the government unveiled plans of establishing two new cocoa processing units in Abidjan and San Pedro with CFA Francs 216 billion (US$389 million) investment. The new units will have an annual processing capacity of 50,000 tonnes of beans each, adding to the current installed capacity of 710,000 tonnes per year. Construction works, which will take 2 years, have been bestowed on China Light Industry Design Engineering Company.
Still in Ivory Coast, global agribusiness company, Cargill channelled a US$100 million investment to its facility at Yopougon in 2019, aimed to increase its production capacity by 50 percent. This was done alongside the US$13 million investment at its site in Tema, Ghana, to boost production capacity by 20 percent. In the same year, Ghana's Afrotropic Cocoa Processing Limited (ACPL), commissioned a new cocoa processing factory, valued at US$30 million with a capacity to process 15,000 tonnes of cocoa bean into cocoa nibs, cocoa liquor, deodorised cocoa butter and cocoa cake.
Meanwhile, the Ghana Cocoa Board (COCOBOD) has entered a public private partnership with the China Development Fund and Genertec International Corporation to establish a cocoa processing plant at Sefwi Wiawso, Western region Ghana estimated to cost US$100m. Construction of the facility commenced in the first quarter of 2020 and once complete, it is expected to process about 50,000 metric tonnes of cocoa beans. This will increase the capacity of local processing in Ghana to about 550,000, which puts the country in a position to meet its 50% processing target, from the current 40%.
Ghana currently has seven major cocoa processing firms with an estimated processing capacity of about 500,000 metric tonnes. Other local players in the scene include the Cocoa Processing Company, state owned manufacturer of chocolates, confectionery and semi-finished cocoa products that operates two cocoa factories with an annual throughput of 65,000 metric tonnes and a confectionery factory. Another local player which prominently features in the space include BD Associates Ghana Limited, with an annual processing capacity of 12,500 metric tonnes of premium Ghanaian cocoa beans, processed into semi-finished product mainly exported to Europe, Asia and the Middle East.
In Cameroon, Atlantic Cocoa Corporation (ACC), an Ivorian cocoa processor with investments in the neighbouring country, recently commenced operations at its newly built US$73.8m processing plant with a production capacity of 48,000 tonnes expandable to 64,000 tonnes, located at the industrial zone of the Kribi deep seaport.
Despite most investments being channelled towards semi-processing, there is a significant market niche for small-scale producers whose beans tell a compelling story to a growing class of conscientious consumers. The new trend of bean-to-bar, or tree-to-bar, has seen a handful of players move into the space to retain more value from their cocoa. USAID, through the West Africa Trade & Investment Hub, is supporting three such businesses: SOLEA in Côte d'Ivoire, Zora Chocolates in Ghana and Liberia Cocoa Corporation.
With an eye on the premium market, Koa, a Swiss-Ghanaian start-up partnered with Lindt & Sprüngli, a global leader in the chocolate sector to develop a new chocolate bar sweetened using cocoa pod's pulp. The new chocolate, known as Excellence Cacao Pur, is exclusively made of 82% cocoa beans and 18% cocoa pulp from Koa. Further setting itself apart, the startup recently collaborated with French chocolate maker Valrhona, to introduce the very first cocoa fruit juice concentrate at 72° Brix dubbed Oabika.
Still in Ghana, Niche Cocoa Industry is the largest fully integrated cocoa processor in the country producing high quality semi-finished cocoa products and premium cocoa powder and redefined chocolate products. The company has an installed cocoa processing capacity of 60,000 metric tonnes of semi-finished products and 10,000 tonnes of confectionery per year. Niche, producing high quality products, supplies Fairafric, Ghana's first organic chocolate maker, with the needed raw materials.
Fairafric, is a German-Ghanaian social business that is revolutionizing the chocolate world by collaboratively working with its farmers, who are brand co-owners, having purchased shares in the company. To ensure its products will continue being enjoyed across the continent, the company recently commenced operations at its newly built solar-powered chocolate factory in the rural region of Suhum, South of Ghana.
As both local and international players seek to accrue more value from the crop, Bühler, one of the world's leading plant equipment manufacturers, opened an ultra-modern agro-industrial training & innovation center in Abidjan, Ivory Coast in 2020.  Christened the Buhler Cocoa Competence Center (CFIA), the facility becomes the first and only cocoa competence centre in Africa, dedicated to offering theoretical and practical training and R&D service for recipe development and process optimization.
The site includes two core production halls, which will initially focus on primary cocoa processing stages in terms of its pilot-testing, which is hoped to be extended within two years to include chocolate testing equipment to enable finished product development. Its full range of equipment includes a winnower, grinders, pre-refiners and a lab press, that will offer valuable practical experience for those using the site, which also has classroom facilities.
With the new facilities, Bühler is set to offer manufacturers, students and sector researchers, facilities to optimise their processes, develop new semi-finished product recipes. They will be able to train the current and future cocoa processing workforce on state-of-the-art technology.
"For Bühler, as a technology provider, and with very good experience in this field with the success of the African milling school in Kenya, we felt this was a model that could be adapted for the cocoa industry," explained the project director Désiré N'zi, who said the site's creation addresses several of the company's key strategic sustainable development goals including providing quality education, delivering economic growth and forging new partnerships.
Further extending its expertise, the Swiss technology group recently signed an agreement with Ghana Cocoa Board (COCOBOD) to build the country's local cocoa processing and value addition capacity through training, product development and technology guidance.
It is evident that sector-wide efforts and commitments are urgently needed to solve the issues facing the sector in a bid to support -farming communities, improve the livelihoods of value chain players and protect the environment.
This feature appeared in the Sep/Oct 2021 issue of Food Business Africa. You can read this and the entire magazine HERE