Ben & Jerry's has partnered with Tony Chocolonely to release chocolate and ice cream innovations with a fully traceable cocoa supply chain.
The releases include Ben & Jerry's Chocolatey Love A-Fair ice cream, which features chocolate ice cream combined with salted caramel and chocolate and caramel chunks, available in dairy and non-dairy varieties. The ice cream takes inspiration from Tony's milk caramel sea salt bar.
Meanwhile, Tony's Chocolate Love A-Fair is available in two variants – dark milk chocolate brownie and white chocolate strawberry cheesecake – inspired by two Ben & Jerry's ice cream flavors.
The new releases will be available in retailers in early 2023 and will retail for £5.49.
Vitasoy takes plant-based Greek yogurt to Australia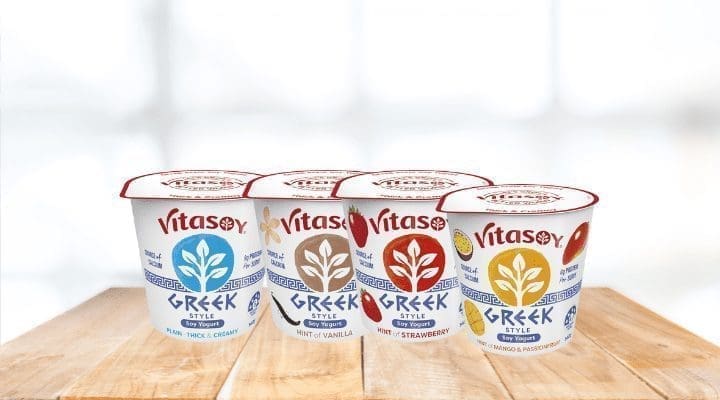 Hong Kong-based beverage manufacturer Vitasoy has launched its new dairy-free Greek yogurt range in Australia, where demand for plant-based alternatives is booming.
The Greek yogurt in a go-to choice features Greek Style Soy Yogurt Plain Thick & Creamy as well as the flavors Hint of Vanilla, Hint of Strawberry, and Hint of Mango & Passionfruit.
The company said the offering creates a delicious plant-based yogurt that makes it easier for people to reach their recommended daily intakes.
The Greek yogurt can be purchased through any channel online and in retail stores for a suggested price of AU$2.45
Mondelez introduces premium candy from dairy
American multinational food and drinks company Mondelez has launched Hu Organic Grass-Fed Milk Chocolate, which is the premium clean-label snacking brand's first candy offering made with dairy.
Moreover, the company said the product is available in five flavors: Simple; Hazelnut Butter + Crunchy Hazelnut; Cashew Butter; Crunchy Almond + Coconut Flakes, and Almond Butter.
The new chocolate is sweetened with organic unrefined coconut sugar and has no refined sugar cane sugar, sugar alcohols, soy, or palm oil.
The bars can be bought on Hu's website and at select retailers now and will be available at Walmart, Target, and Whole Foods in the coming months.
All varieties are available for an SRP range of US$5 to US$6.
Saputo Cheese USA launches Montchevre's Hibiscus Berry Goat Cheese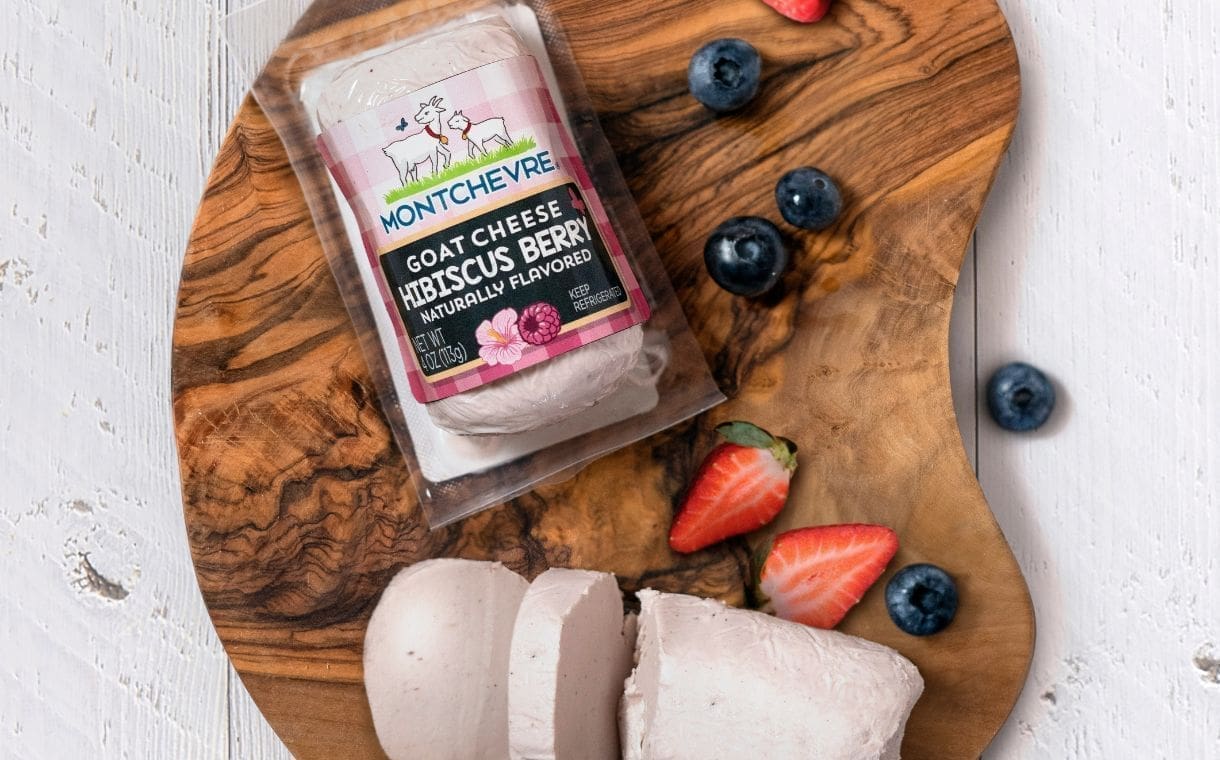 Saputo Cheese USA has debuted new cheese products under the Montchevre brand to add to its range, including a Hibiscus Berry Goat Cheese Log and two topped goat cheeses.
Montchevre's Hibiscus Berry Goat Cheese is available in 4oz sizes in a log-shaped format for slicing or crumbling.
The cheese has a "bright, tart and sweet" flavor profile, giving consumers notes of "sangria in cheese format", according to the company which is one of the largest producers of extended shelf-life and cultured dairy products in the US.
The range of the topped goat cheese includes The Montchevre Topped Cranberry Port, featuring a cranberry-forward flavor that mimics cheesecake, while The Montchevre Topped Roasted Red Pepper consists of a pepper-forward taste, featuring "bright, acidic and assertive" flavors.
Montchevre Hibiscus Berry Goat Cheese is available nationwide in 4-ounce, easy-to-peel, logged-shaped packaging for a suggested retail price of $4.99 at Albertson's MidATL, Shoprite, Harris Teeter, Price Chopper and will be hitting Walmart store shelves in Feb. 2023.
Yoplait reformulates Oui to feature additional fruit pureé
Oui by Yoplait has been freshly-reformulated to bring more appealing flavors and textures to the range of whole-milk yogurts.
Yoplait during the relaunch said the new products across its Oui by Yoplait range, have been added with 20% more fruit to its fruit-on-the-bottom yogurts.
The increase of fruit content, according to Yoplait has optimized the content of fruit pureé to enhance the flavor.
To also achieve a creamier mouthfeel across the whole-milk yogurts, the manufacturer has improved its processing techniques and has added more milk fat and real cream 'for a more luxurious texture'.
The new recipe will also bring 'a more uniform and smoother' consistency between the fruit and yogurt layers, the company said.
The new Oui by Yoplait range is available in US stores
To promote the newly-released range, Yoplait has partnered with actress Reese Witherspoon's media company, Hello Sunshine, which is organizing digital giveaways and virtual workshops, details of which will be revealed in the coming months.
Oui by Yoplait French Style Yogurt, Gluten Free Yogurt, 5.0 oz currently retail for US$1.33.
Liked this article? Subscribe to Food Business Africa News, our regular email newsletters with the latest news insights from Africa and the World's food and agro-industry. SUBSCRIBE HERE.