Califia Farms, one of the top plant-based drinks brands, has launched dairy-free Iiced Café Mixers which are dairy-free creamers specially made for cold coffee beverages (iced coffee).
Iced Café Mixers come in two main flavors – Vanilla Sweet Crème, and Caramel Crème both of which are refrigerated.
These mixers contain only 3 grams of sugar per serving and are made from a delicious blend of both oat and almond milk, the company noted.
Califia Farms adds the products come in 25.4oz bottles and can be paired perfectly with Califia's pure black medium roast cold brew coffee.
They can as well as be paired with pure black blonde roast cold brew coffee, both of which are made from 100% Arabica beans.
The Califia Farms iced café mixers retail at a price of around US$4.89 and are available in Target, Kroger, as well as other retail stores.
Springfield Creamery plans to expand Oatmilk Non-Dairy Yogurt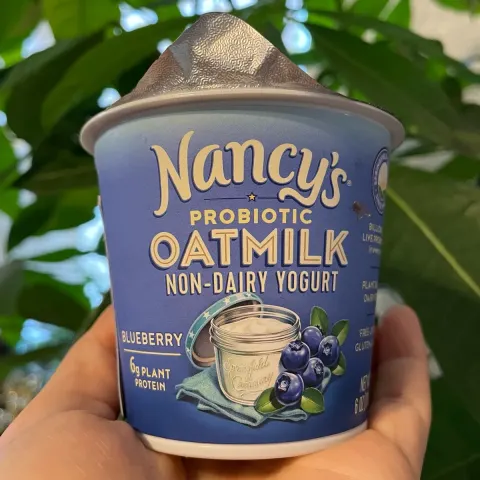 Meanwhile, Springfield Creamery, the maker of Nancy's Probiotic Foods, plans to launch a newly reformulated version of its popular Oatmilk Non-Dairy Yogurt in mid-August 2022.
The company hints that the new recipe for the non-dairy probiotic yogurt is creamier and richer than ever and offers 6 grams of plant protein per 6-ounce serving, as well as billions of live, non-dairy probiotics.
The recipe for Nancy's Oatmilk Non-Dairy Yogurt will be available in Plain and Vanilla 24-ounce sizes, as well as a single-serve size of 5.3 ounces in Plain, Vanilla, Blueberry, Passionfruit Banana, and Nancy's fan favorite, Strawberry Hibiscus.
The new Oatmilk Non-Dairy Yogurts will be available nationally for an SRP of US$4.99 for the 24-ounce size and US$1.99 for 5.3 ounces.
Katharos launches watermelon seed-based cheese
Elsewhere, Indian brand Katharos has launched two new watermelon seed-based vegan kinds of cheese.
To make the cheddar and mozzarella blocks, the company said watermelon seeds are combined with other ingredients such as coconut oil, nutritional yeast, apple cider vinegar, and carrageenan.
According to Katharos, the cheddar and mozzarella can be grated and have excellent melting properties.
The new products expand Katharos' existing range of nut-based cheeses, which include almond-based feta and cashew-based cheese sauce.
The new cheeses are available via the Katharos website, as well as online retailers Urban Platter and Big Basket.
Wildgood debuts new ice cream brand with extra virgin olive oil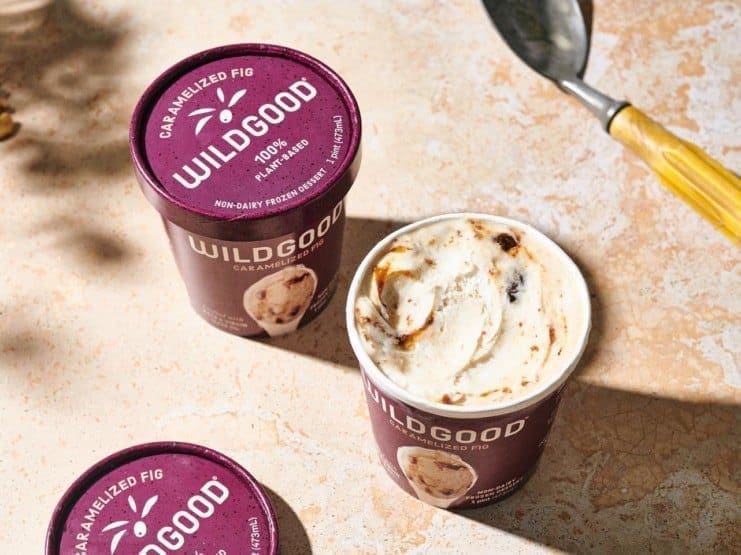 In parallel, Wildgood, a food company specializing in plant-based ice cream, has added a new flavor to its non-dairy frozen desserts that are made with extra virgin olive oil — Caramelized Fig.
The new plant-based ice cream features fig jam swirls and caramelized brown sugar in an ice cream made with olive oil sourced from family farms in Greece.
The company said the inclusion of olive oil helps Wildgood create products with lower saturated fat and fewer calories than leading dairy ice cream.
The new flavor is available through Wildgood's website and nationwide Sprouts stores, as well as select grocery stores for an unrecommended price.
Liked this article? Subscribe to Food Business Africa News, our regular email newsletters with the latest news insights from Africa and the World's food and agro industry. SUBSCRIBE HERE