Energy drinks in Africa have transitioned from an aspirational product sold exclusively in retail outlets and service stations to an everyday drink highly sought after by consumers looking for a way to power through workdays that can begin as early as 4 a.m. and end as late as 10 p.m
Energy drinks in Africa have transitioned from an aspirational product sold exclusively in retail outlets and service stations to finding everyday relevance. In the busiest bus termini across the region – from Zambia, Tanzania, Nigeria or Ghana – energy drinks are finding their place alongside other snacks such as biscuits, soft drinks, nuts, and confectionaries. 
Street vendors have added them to their daily stock, selling the drinks directly to consumers looking for a way to power through workdays that can begin as early as 4 a.m. and end as late as 10 p.m. Drivers of public service vehicles and trucks have particularly embraced the drink as an energy booster — allowing them to stay alert and increase productivity for longer.
The growing popularity among consumers is enough proof to the market potential of energy drinks in Africa. In South Africa, the region's largest market, GlobalData research from 2018 ranked the energy drink category second in the Top 5 Best Performing Soft Drinks in the country by value.
Meanwhile, a Mordor Intelligence report indicates a projected value growth of 10.9% CAGR and volume growth of 10.2% CAGR between 2020 and 2024 in Africa. With new innovations, the category could have even greater gains. Considering the entire region, the research firm projects the energy drinks market in the continent to register a CAGR of 3.9%, during the forecast period of 2020 – 2025.
Key Growth Divers in the sector
Rising middle class and expanding urbanization drive growth
One of the main drivers of growth of energy drinks in the continent is the rising affluence of African households and the spread of urbanization. Ingredients company Kerry notes that with more disposable incomes to spend, African consumers living in urban areas are now regarding energy drinks as products that complement their new, fast-paced urban lifestyle.
The growth is expected to continue, as Africa's middle class – the largest consumers of energy drinks, currently estimated to be 313 million is projected to rise to almost 1.1 billion by 2060, according to the African Development Bank (AfDB). Urban areas, where most energy drinks are sold, are also expected to contain twice the current population in the next 25 years, according to the AfDB, presenting further opportunities for growth in the energy drinks segment.
Advertisement and promotional activities bring energy drinks to consumer doorsteps
Mordor Intelligence notes the popularity of energy drinks in the continent can be directly linked to the aggressive marketing campaigns of their manufacturers. Energy drinks companies such as Red Bull, Coca-Cola, and Rock Star Inc., have flooded consumers with adverts promoting that energy drinks ignite the mind, refresh the body, and enhance performance and stamina.
For instance, Monster Energy's expenditure on advertisement and promotion increased with a 14% growth rate during the period between 2016 to 2018. This has brought energy drinks to the knowledge of many consumers and influenced many of them, more so those with busy lifestyles such as those working late, studying, training, or partying into embracing the drinks.
But it is not only the big giants which are having their voices heard. In Zambia and Tanzania, two of the countries where energy drinks have taken hold, radio and TV stations and social media are awash with adverts promoting popular energy drinks as consumers sip away.
Lower priced energy drinks spur further growth
The African energy drinks was previously dominated by multinationals such as Monster Beverages (part of Coca-Cola) and Red Bull. Their products were mostly pricey and exclusively sold in retailer retail outlets and service stations.
The rise of smaller brands such as Reboost from SoftBev (Pty) Ltd, Dragon from Kingsley Beverages Pty Ltd, and Azam Energy Drink from Bakhresa Group has however played a big role in the expansion of the energy drinks market. Unlike their bigger rivals, these brands had no place in the premium sections of soft drinks, their place was in the streets where most consumers are.
Packaged mostly in PET bottles and costing less than a quarter of the cost of their bigger rivals, these products were readily accepted by consumers in demand for an energy boost but lacking enough money for the pricier drinks. At 4 a.m. in a Kenyan or Tanzanian bus terminus, the energy drink you are most likely to find in the hands of bus drivers and their assistants is Azam energy and not Monster or Red Bull.
Opportunities for further growth
Demand for new taste experiences
Kerry notes that as energy consumption in Africa grows, consumers have begun desiring for new taste experiences. People want something more than the average energy drink with elevated levels of caffeine and taurine. Kerry notes that flavors with potential for new innovative taste profiles in beverages and energy drinks include mainstream favorites like ginger and grapefruit and lime, which deliver a more stimulating drink experience.
Blackberry, blood orange and botanicals including turmeric and basil are other flavors which are up and coming, while florals and fruit flavour combinations, such as vanilla rose blossoms, are also appearing frequently in beverage recipes. Additionally, exciting, and unexpected flavours and flavour combinations have been winning over consumers in the continent.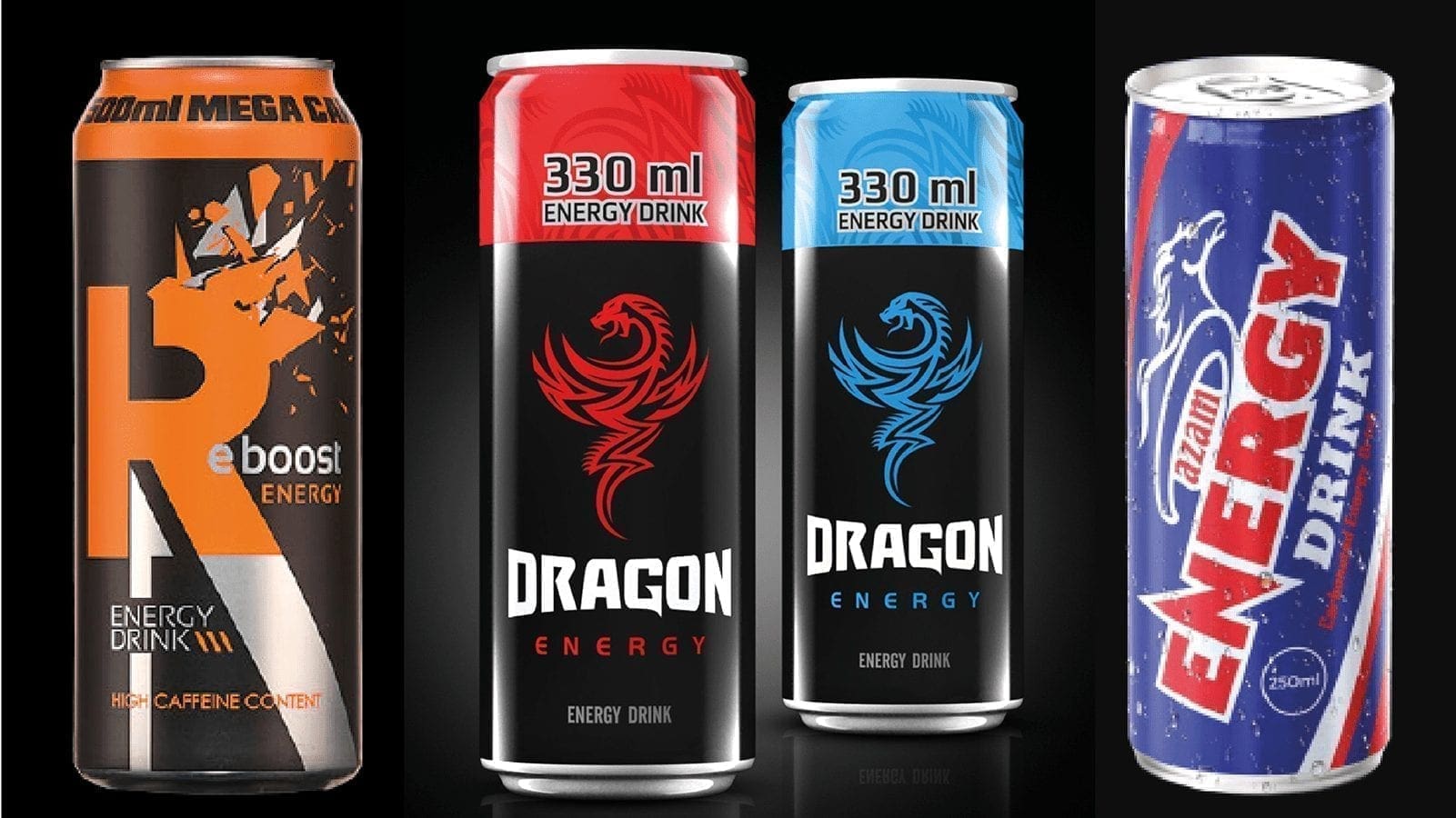 A study conducted in South Africa revealed that 24% of women and 23% of men are keen to try novel flavours in soft drinks or beverages infused with new ingredients.  Providing consumers with new taste experiences is thus an immense opportunity that manufacturers could tap into to attract new consumers and to sustain consumer interest in energy drinks.
Shift towards healthier options
Health is increasingly becoming a top priority for consumers around the world and the situation is not any different in Africa. The perception of energy drinks as being high in sugar and caffeine, is of particular concern to most health-conscious individuals. This is compelling the industry to start moving away from ingredients that are synthetic or perceived to be bad for health, towards more sophisticated offerings that go beyond an energy boost.
This had led to the rise of "better-for-you" energy drinks with formulations that are now low-calorie, low-sugar and preservative-free, with claims of added electrolytes and vitamins.  The inclusion of naturally energizing ingredients such as guarana and ginseng extract has also started to become popular. Kerry predicts that just as in Europe and in other developed markets, reinvented energy drinks are breathing new life into the market and present greatest opportunity for growth.
Exploiting the relatively untapped market of female consumers
Males aged between 18 and 35 have typically been the target market for energy drinks, with brands aggressively marketing "go-to-fuels" to students across university campuses. Females have therefore been traditionally left out of any marketing strategy of energy drink producers.
Kerry however notes that female consumers are an emerging group in the energy drinks that can be tapped into for further market growth. Women are nowadays engaged in demanding physical jobs just like their male counterparts, and a huge number of them spend a good amount of time exercising in the gym. They thus need an energy boost from time to time and thus their growing interest in energy drinks.
According to Kerry, to capture the interest of consumers, manufacturers have to formulate their drinks to match their preference, which leans towards a drink that is lighter with more flavour depth.
Energy drinks are now mainstream. They are no longer confined to the premium aisles of retail chains but are available to the common man in the street corner at a price friendly to his pocket. This shows the robustness that is the African energy drinks market and with a rising interest from consumers, the energy drinks market in the region can only look forward to capturing a wider, growing consumer base in the years to come.
This feature appeared in the March/April 2021 issue of Food Business Africa. You can read the magazine HERE