The food industry has turned to the use of food cultures, which have been utilized for thousands of years to preserve foods through fermentation, to create new desirable characteristics.
The human society has evolved from small, nomadic groups of hunter-gatherers, to large-stationary civilizations, relying on modern methods of food production and processing, such as food preservation techniques. This has enabled food producers to avail products to consumers far from production points, sustain populations through periods of reduced productivity and preserve surplus products for later utilization.
To make this possible, the food industry has turned to the use of food cultures, which have not only been utilized for thousands of years to preserve foods through fermentation, but also give them desirable characteristics. The European Food and Feed Cultures Association (EFFCA) defines food cultures (FC) as safe live bacteria, yeasts or moulds used in food production, which are in themselves a characteristic food ingredient. They include, but not limited to starter cultures, dairy starter, ripening cultures, meat cultures, sausage starter, protective cultures, wine cultures, malolactic cultures, sourdough starter, probiotics, etc.
The food-grade microorganisms preserve and conserve food through formation of pathogen inhibitory metabolites such as organic acids, alcohols, bacteriocins, etc. by means of fermentation, often in combination with decrease of water activity.
The fermentation process also improves organoleptic qualities by producing food products of desirable appearance, body, texture, and flavour. Cultures also contribute to shortening time taken in processing of a products e.g. ripening. Further to that, they boost the nutritive value with the addition of probiotics, which have been reported to improve gut health by stimulation of the intestinal immune system and enhance intestinal peristaltic activity.
Being a highly important food ingredient and multifaceted, global bioscience company Chr. Hansen, has shifted its business focus to microbial science, as part of its 2025 strategy. "With the launch of our 2025 strategy we are stepping up our game to unlock the next wave of value creation by advancing Chr. Hansen into a focused global bioscience player that specialises in fermentation technology and microbial solutions.
"At Chr. Hansen, we will continue to pioneer microbial science to improve food and health, for a more sustainable future. Already today, more than 80% of our revenue contributes to the United Nation's Sustainable Development Goals, and we are committed to continuing to leverage the power of good bacteria," Chr. Hansen CEO Mauricio Graber said.
Wide array of cultured options
Currently, more than 3500 traditionally fermented foods exist in the world. Although some of them can be made without inoculating cultures, the addition of microorganisms in known concentrations provides a basis for ensuring that products are manufactured on a consistent schedule; bring about safe, desired and predictable changes in the finished product.
Some of the notable spontaneous fermentation processes involve cocoa beans, coffee grains and tea leaves, which are fermented after harvest in order to develop their typical flavour profiles. Progress in substituting the fortuitous food fermentation processes by cultures can be observed in meat technology, yoghurt and cheese production, brewing, sour dough processing, wine making, fermentation of vegetable, among many others.
Yoghurt is one of the best-known fermented beverages, but the success of probiotic yogurt was followed by a revamp and repositioning of other related spoonable and drinkable cultured dairy options, including crème fraiche, Smetana, skyr, ayran, lassi and kefir. According to Innova Market Insights, launches of drinking yogurt and fermented drinks doubled in the Asia-Pacific region in 2018, with kefir highlighted as an emerging drink with strong potential. Other common cultured dairy products include cheese, sour cream and fermented milk.
Key categories for fermentation outside the dairy category include sausage, sauces and seasonings, bread, beer, wine, pickles, sauerkraut and kimchi, and beverages such as kombucha.
It is important to note that kombucha, the ancient fermented tea drink from China, has been available in other countries for some years. However, with rising interest in functional beverages and fermented products, it is moving out of the specialty corner into the mainstream, positioned as a sustainable, health-boosting alternative to more traditional soft drinks. South Africa based In2food, recently launched a wide range of the fermented tea drinks in a number of flavour options: Ceylon tea kombucha with raspberry, Rooibos tea kombucha, Rooibos kombucha with beetroot and Green tea kombucha with apple, ginger and lemon. In Kenya, craft brewery 254 indulges its consumers with its raw kombucha drink dubbed Booch.
Advances in food culture preparations
Food culture preparations are formulations, consisting of concentrates of one or more live and active microbial species and/or strains, commercially available in liquid, frozen, or lyophilized form from several companies serving regional or global markets.
According to a report titled "Production and Conservation of Starter Cultures: From "Backslopping" to Controlled Fermentations", a process called "backslopping" was used to originally generate starter cultures for future fermentations. The traditional method entailed the use of a small portion of a previously successful fermentation to inoculate fresh substrate. However, these processes fell from favour in the nineteenth century, concurrently with the rise in public interest and governmental regulations concerning food safety, as they were prone to slow or failed fermentations, contamination, and inconsistent quality.
Food cultures for mass-produced fermented foods were subsequently required to be produced from defined Generally Recognized as Safe (GRAS) microorganisms, with consistent product quality and predictable production schedules, as well as stringent quality control to ensure food safety.
New methods of mixed-strain starter culture production, particularly immobilized cell reactors, present attractive alternatives to the more traditional batch reactors, due to their ability to produce a more robust and diverse starter all in one step. Additionally, advances in culture preservation technology, like freeze- and spray-drying, have increased the long-term viability and reduced the cost of starter cultures.
Industry grows and consolidates
The modern starter culture industry provides cultures for nearly every type of fermented food and beverage. And although there are many small culture manufacturers throughout the world, specializing in cultures for specific products or applications, the industry is dominated by a small number of large companies such as Chr. Hansen A/S, International Flavors & Fragrances (IFF), DSM N.V., Kerry Group and Dohler among others.
The leading players are focusing on product innovations and have adopted mergers and acquisition strategies, in a bid to expand their presence, to enhance their brand portfolio, and to cater to various preferences of product manufacturers.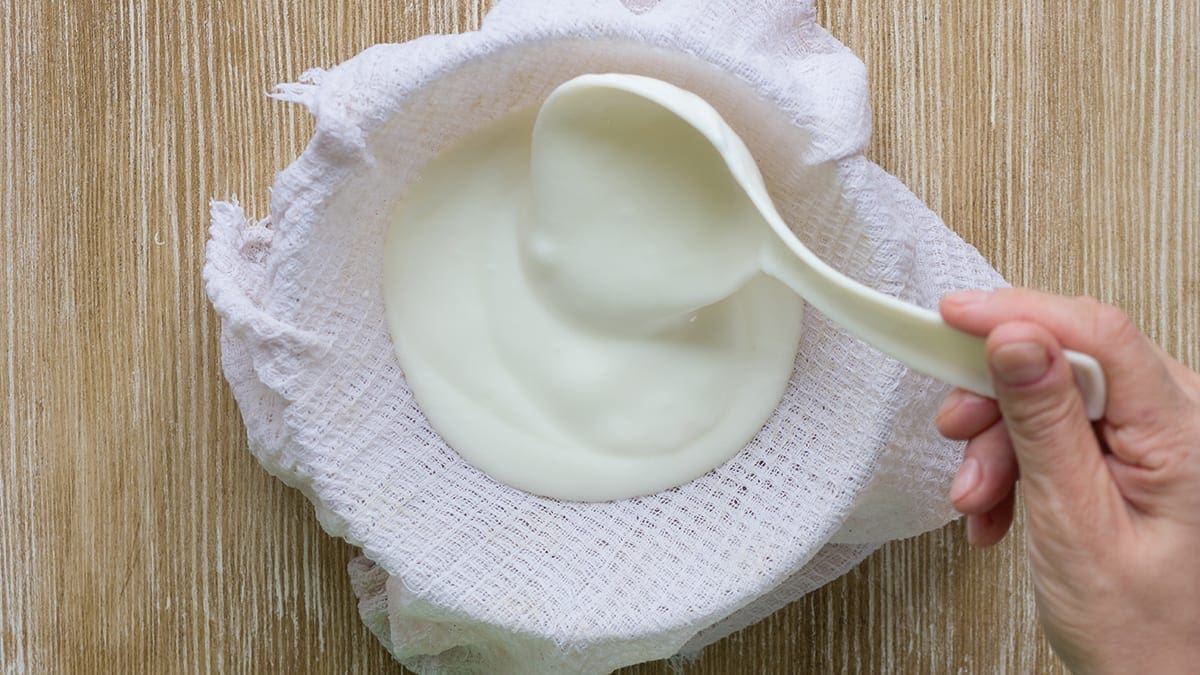 Big news recently emerged with the completion of merger between IFF and DuPont's Nutrition & Biosciences ("N&B") business in February 2021. The new business, operating under the name IFF, has created a new global ingredients and solutions leader within the Taste, Texture, Scent, Nutrition, Enzymes, Cultures, Soy Proteins and Probiotics ingredient categories. DuPont received a one-time US$7.3 billion cash payment and its shareholders own 55.4% of the combined company while IFF's stakeholders own 44.6%.
Deep pocketed Chr. Hansen has also been writing cheques to purchase other firms such as American probiotics company UAS Labs for US$530m; HSO Health Care to grow its women probiotics offering; and collaborated with MISTA, a California-based start-up optimizer focusing on the development of sustainable, innovative foods, to accelerate development of its fermented plant-based solutions.
Other notable deals in the food cultures sub-sector include Royal DSM, a Netherland based, health and nutrition player, acquiring Erber Group's Biomin and Romer Labs for an enterprise value of EUR980 million (US$1.1 billion). Biomin specializes primarily in mycotoxin risk management and gut health performance management.
On a similar track, Kerry Group plc has announced its intention to acquire the Spanish company Biosearch Life. Based in Granada, Spain, Biosearch Life is a leader in the nutraceutical and functional food sectors. The company has an extensive range of probiotics and is a recognised leader in premium probiotics obtained from human breast milk, scientifically backed innovative botanical extracts and natural omega-3.
All these companies are in a race to clinch the microbial culture market which is projected to reach US$ 2.2 billion by 2024, growing at a CAGR of 5.5% during the period of 2019-2024, according to research company Mordor Intelligence.
The growth is catapulted by rising number of health-conscious consumers, demanding foods with microbes like probiotics, as well as functional products. Also, changing lifestyles, increase in a number of working population, as well as urbanization has fuelled the demand for processed food during the last decade.
Asia-Pacific is the fastest growing market
Shifting focus on the regional outlook, North America and Europe are the largest markets for microbial food cultures, as there are many health-conscious individuals within the region. These regions are slated to remain in dominance over the forecast period due to the ease in accessibility of advanced equipment. Asia-Pacific has been cited as the fastest-growing market, owing to strong demand surge from developed countries such as China.
From the earliest fermentation of milk and bread baking to the probiotic foods, which have been appearing on supermarket shelves over the last two decades, the application of microbiology to the food industry will certainly continue well into the future.
This feature appeared in the March/April 2021 issue of Food Business Africa. You can read the magazine HERE