EUROPE – Europe-focused grocery platforms Getir and Everly have successfully completed their respective funding rounds, as they look to expand their operations and enter new markets.
Getir completed a US$300 million Series C funding round which was led by Sequoia Capital and repeat investor Tiger Global.
According to a statement from the company, the funds will be used to support its growth in Turkey and the UK.
Istanbul-based Getir entered the UK market in January this year, launching in parts of central London.
The technology company offers a ten-minute grocery delivery service and customers get to choose from an wide inventory of about 1,500 everyday items.
Getir will also use the new funds to support its expansion into Germany, France and the Netherlands in the coming months.
The Series C milestone comes just two months after the tech company finalised a US$128 million Series B round.
The company – which launched five and a half years ago – says that it has now achieved 'unicorn' status after the Series C investment valued the firm at US$2.6 billion.
 "We are glad to announce that we have become the fastest Turkish unicorn. And in the coming months we will also start operating in Germany, France and the Netherlands," Nazim Salur, Getir founder, said.
"Once the spread of the Covid-19 virus settles, we also intend to start operating in Brazil," Salur added.
Italy's Online grocery platform Everli raises $100m in funding round
Just like its Turkish counterpart, online grocery platform Everli raised US$100 million in a Series C funding round, as it seeks to accelerate its international growth plans.
Everli's funding round was led by Verlinvest, with investments from new investors such as Luxor, DN Capital, C4 Ventures, and Convivialité Ventures.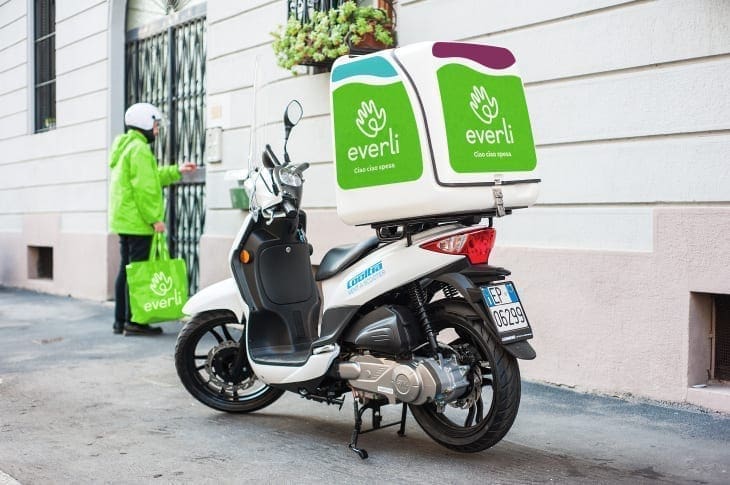 There were also additional investments from existing investors FITEC, 360 Capital, Innogest and DIP.
Everli operates an online marketplace where customers can choose groceries from a variety of retailers across Europe, including Lidl, Carrefour and Kaufland.
The marketplace reportedly offers access to 300,000 products across 70 cities in Italy, France, Poland and the Czech Republic.
The company claims that it is the first marketplace to offer same-day grocery delivery services to many small/medium density areas.
With the new funding, the grocery platform says it will be able to further accelerate the expansion of its European footprint and significantly increase its tech, product, operations, marketing and finance teams.
The company asserts that demand for its service increased substantially due to Covid-19, stating that the increased popularity of online grocery was likely to stay as consumer habits shifted in the wake of the pandemic.
Federico Sargenti, CEO at Everli, said "We are proud to have played a role in helping many people during these difficult times. But we are only getting started, as this industry will never be the same again: the shift to online delivery is not reversing, and expectations on all sides are only increasing."
Liked this article? Subscribe to Food Business Africa News, our regular email newsletters with the latest news insights from Africa and the World's food and agro industry. SUBSCRIBE HERE