NIGERIA – Guinness Nigeria Plc, a subsidiary of Diageo Plc, has launched the 'Baileys Delight' a new product to alcoholic beverage line up as it seeks to grow its product portfolio in the highly competitive market.
The beverage producer described the new product as "a light and lush cream liquor which blends the luscious taste of African honey with real dairy cream, from the makers of Baileys Original Irish cream.
Speaking on the launch, Adenike Adebola, Marketing Director, Guinness Nigeria, said "We are so excited to introduce a light and lush cream liquor made in Nigeria, for Nigeria, offering moments of delight to everyday life.
We have a series of activities across Nigeria with the goal of infusing moments of delight into the lives of Nigerians."
According to the company, Baileys Delight is a new fusion of flavours with an African twist to offer a perfect silky, smooth and delicious treat.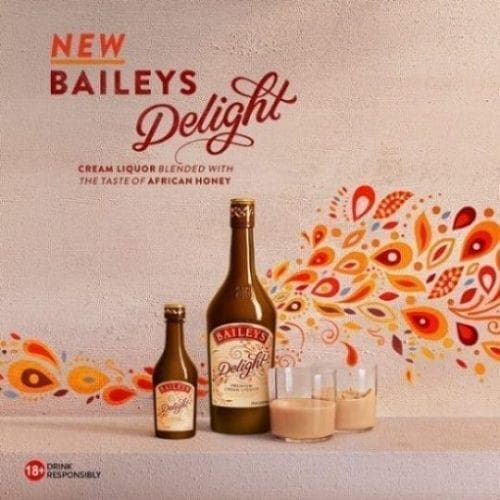 Baileys Delight with 13% ABV will be available in a 750 ml package retailing at US$4.44 (₦1600) as well as 187.5ml pack for ₦500 (US$1.39)across the country.
The company's commercial Director, Omatsola Barrow added that the firm believes innovation is key in achieving consumer satisfaction hence the continued launch of new products.
"Innovation is in the heart of Guinness Nigeria and for us as we constantly interact with our customers we identify opportunities where there are gaps and we believe we will be able to meet our consumers' needs," he added
Guinness Nigeria becomes the first African beverage manufacture to reduce the beverage outside Ireland which the company said that they are confident on the product to surpass the Nigerian market into other African countries.
Baileys Irish Cream is an Irish whiskey and cream-based liquor, made by Diageo at in Dublin, Ireland Gilbeys of Ireland, a trademark currently owned by Diageo.
The brand is manufactured in different variants such as mint chocolate, Vanilla-Cinnamon, crème caramel, Baileys Glide and Baileys Gold across various markets internationally.
Early last month, the company launched the Guinness Gold as a new premium lager beer adding to its portfolio which includes different styles of beer such as the famous Guinness Foreign Extra Stout, Guinness Africa Special and Harp Lager beer among others.