Malbros, trading as Mjengo Limited, is a Kenyan diversified food processor with a focus on the grains, biscuits and snack products. In this feature, we discuss with the company's Founder & Managing Director, Raj Malde on the past, present and future of the firm as it enters a new phase of growth, innovation and diversification.
The food industry in Kenya and East African region has grown massively and is increasingly becoming sophisticated and competitive. Over the last 20 years, it has attracted a dozen of mostly new local players whose aim is to meet the ever evolving consumer demands who are conscious on price, nutritional value and food quality. 
One company that has been a part of this transformation in Kenya through its leadership and focus on delivering quality packaged food products is none other than Mjengo Limited. From its early days as a hardware shop in 1991, to becoming the leading distributor of a number of fast moving consumer goods, the company ventured into food processing in 2001, debuting its now well-known Daawat rice brand.
From its humble start in the industrial town of Thika, the company has gone on to introduce a number of new products and packaging concepts that have endeared it to millions of consumers in Kenya, Africa and beyond.
And now, according to Raj Malde, the company's Founder & Managing Director, Mjengo is on a new reinvigorated path of innovation as it gears for its next growth phase. This stage is anchored on technological upgrading of machines, investment in critical man power and diversification of its product range in addition to introducing new brands into the market.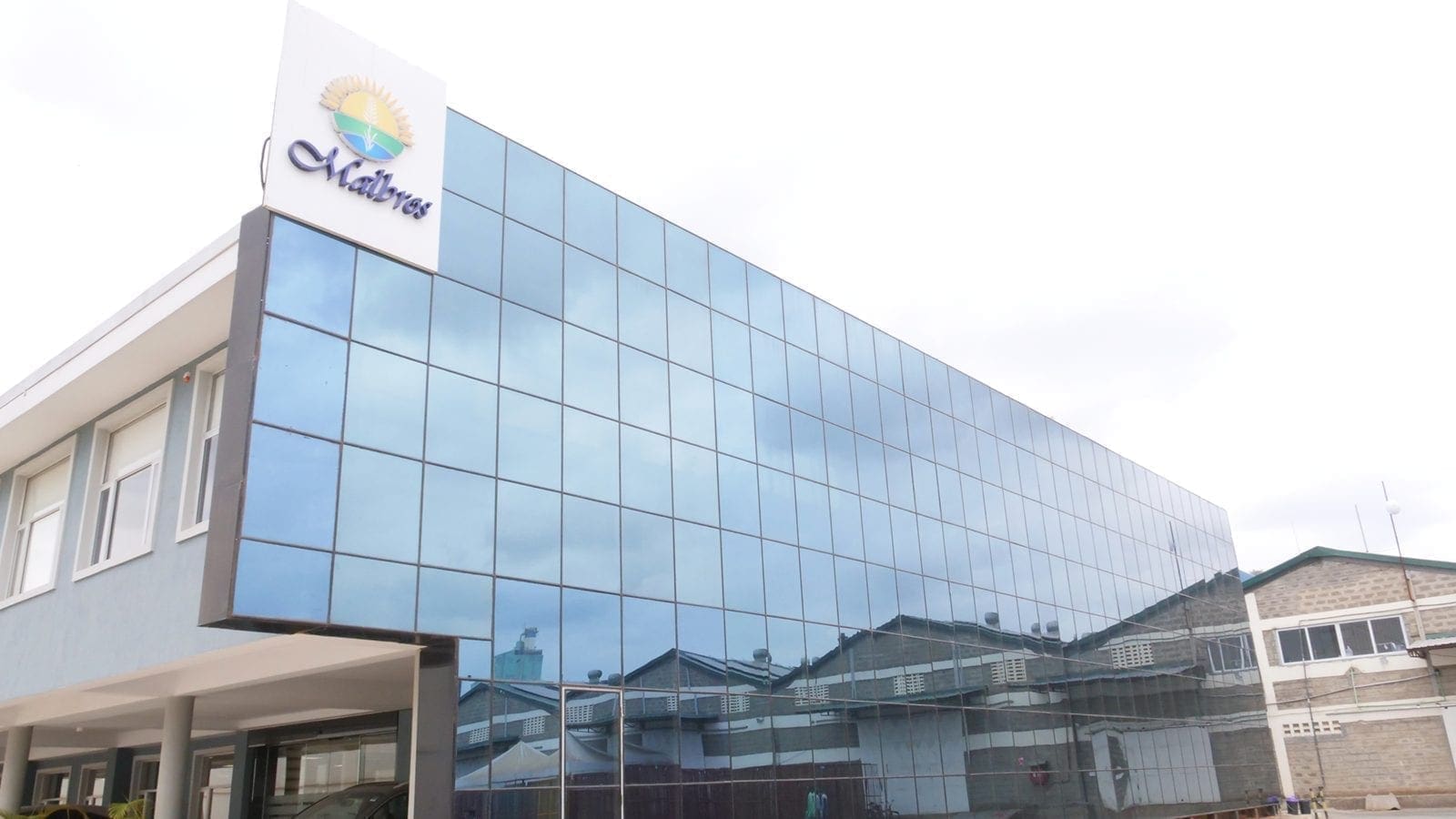 "Our knowledge in distribution made it easier to understand customers, wholesalers and retailers' behaviors. Therefore it has become easier to change or adapt new ways based on the feedback that we were receiving from them."
Distribution as an anchor to starting food processing
Mjengo's range of products, brands and reputation have come a long way from the days the company started off as a hardware business, before transitioning into food distribution and later going into packaging and manufacturing. This was after the family coffee export business went under in 1990.
Having grown up in a business driven family, Raj, the soft-spoken unassuming leader, notes that the experience of the failed business taught him a critical lesson on not taking things for granted. "As human beings, we have a tendency of taking things for granted; this is the worst thing you can do. We believe that we have everything but that is hardly the case. What we have today can be lost tomorrow," he warns.
While trading in distribution of rice, Raj notes that the company realized its margins were thinning. Therefore, in the early 2000, the firm opted to pursue processing and packaging of its own brand of rice.
At the time, the only branded rice in the market was locally produced from the rice paddies of Mwea Irrigation Scheme in Eastern Province of Kenya. It was dubbed Mwea Pishori and was packaged in black khaki bags, with black writings on the package.
"We were one of the first companies to pack our rice in BOPP plastic packaging bag, which was innovative in terms of where we started and the outlook of the rice industry was at that time. For some of those who had started packing in plastics, it was the ordinary plastic, but ours was branded which was something new in the industry," explains Raj.
Through this innovative journey, Mjengo's now famous Daawat rice brand was born. The product took the market by storm as consumers who had been used to non-branded rice got the opportunity to savor branded, well-packaged and quality rice for the first time.
Raj states that the company's experience in distribution and trading business came in handy when it ventured into processing.
"Our knowledge in distribution made it easier to understand customers, wholesalers and retailers' behaviors. Therefore it has become easier to change or adapt new ways based on the feedback that we were receiving from them."
Following the success registered from the packaged rice business, the company sought new opportunities for growth that could fit into its well-developed distribution chain.
"During one of my business trips to India, about 10 years ago, I visited a biscuit manufacturing company and discovered that most of their production was for the African market. That got me thinking why a company in Asia would be exporting to Africa yet the continent was capable of producing its own biscuits," reminisces Raj.
Upon his return, the Director says Mjengo explored opportunities that existed in the biscuit category while analyzing the available brands in the markets.
"We saw there was an opportunity as the local biscuits makers targeted more of the mass market, while lacking strong focus on product quality. While we saw that as big entry point, we were cognizant of the fact that it would require a significant investment to pull it off."
The company went on to establish a production plant and set off producing the Nuvita brand biscuits. The investment showed tremendous potential for growth, which saw the company expand production output three fold within four years. 
Looking back, Raj says that the successful launch of Dawaat rice and later, the success of its Nuvita biscuits line, gave the business the confidence to seek new opportunities, diversify and venture into new areas.
"We realized that we were able to do things right after developing a rice brand and establishing Nuvita biscuits. The positive market reception and appreciation was a huge vote of confidence that gave us the impetus we needed to venture into the international market," says Raj.
He adds that there is need to increase investments in local economies to reduce Africa's reliance on imported food products. He asserts that Africa as a continent has the potential to manufacture its own high quality products.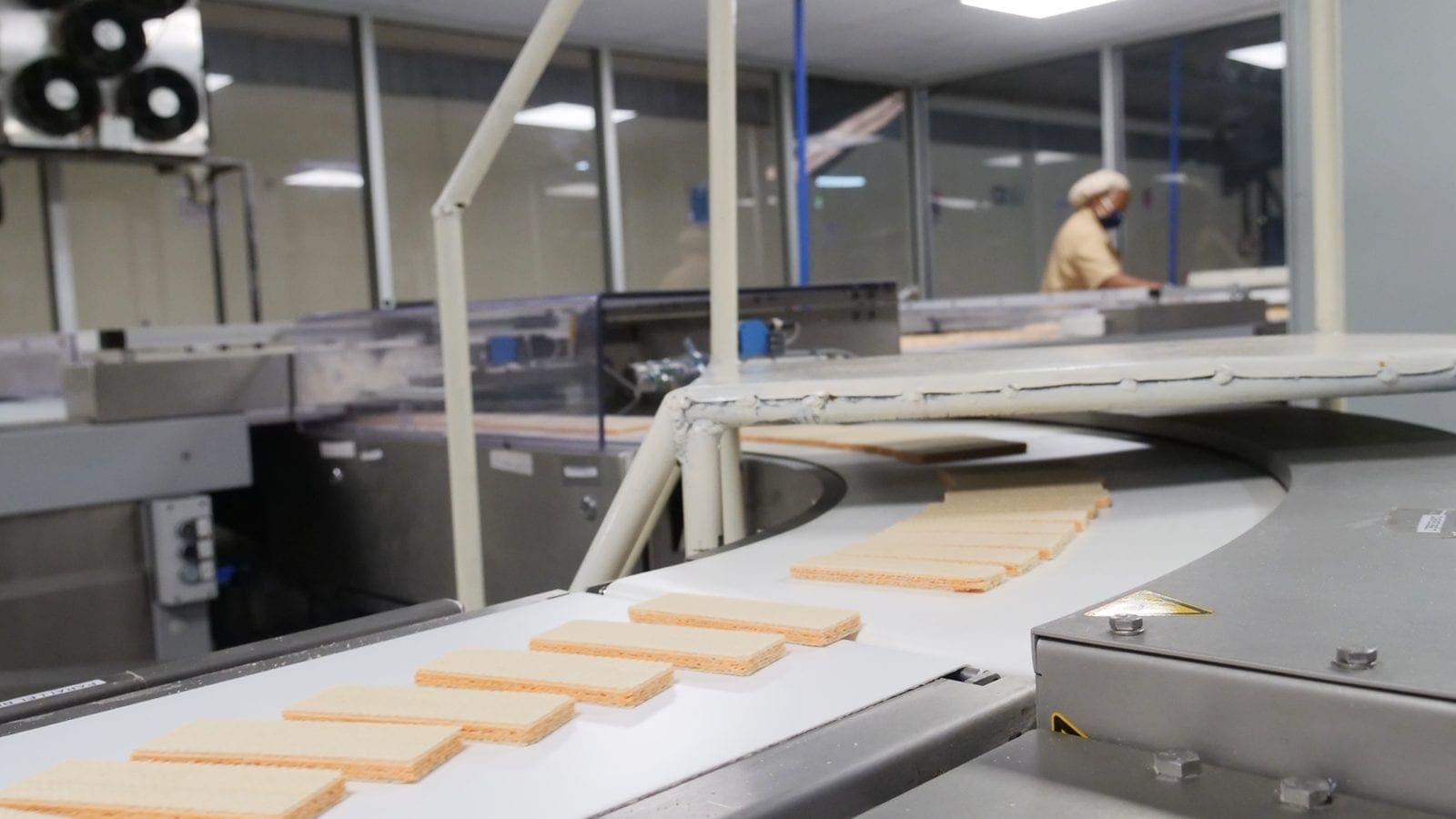 New investments for the future
As the company gears for its next phase of growth and transformation in order to maximize on the emerging opportunities that have become apparent, Raj is convinced that Mjengo is on the right track with the pace and direction of its investments. "We see enormous opportunities. In the last two years, we have invested about US$6.5 million in two new projects. This include a new plant that produces high quality sponge cakes and another for processing and packaging wafers. The equipment is first of its kind in Eastern Africa.
Supplied by some of the World's leading equipment makers, Raj exudes confidence while excitedly noting that the new plants places the company at a new level of productivity, efficiency and quality. This, he says will enable it to churn products that satisfy the dynamic consumer expectations.
Apart from investing in new plants, Mjengo has also diversified its range of products to include savoury snacks, biscuit snacks and breakfast cereals – all produced at the Thika factory.
The Director points out that the new products have enabled the company to enter the convenient snack food business, which though competitive, is growing at a fast rate. "Snack is a very competitive category and we are determined to excel in this market despite some of the technological challenges that we have had to go through."
"When we started in snacks, a friend of mine who had invested in a new machine for corn puffs went bankrupt. About 6 years ago we bought out his machine with the intention of developing our own snacks business. Within the first 3-4 years in the snack business, we had difficulties penetrating the local market as we were disadvantaged by the quality of products that the machine produced," says Raj.
He adds that in 2018, Mjengo made a firm commitment to upgrade the machine to match the European standards. This decision gave the company a sure footing in the corn puff sector and made it possible to increase its machinery and delve into the cereals and biscuits snack markets. This cemented its foothold in the food industry.
"Until about 5 years ago, we were focused on what we could do and achieve. However, we purposed to go beyond our comfort level and challenge the multinationals. Today, we firmly believe that we have what it takes in terms of the machines, human resource and the customer knowledge to compete both at the local and international level."
Besides the machinery, the company went on to invest in its new ultra-modern head office building and also up-scaled its facilities to ensure its growing human resource has access to a comfortable, clean and safe working environment.
Over the last 20 years, Mjengo Limited has developed a diversified range of products, in tune with evolving consumer trends and emerging opportunities. According to the Director, the pace of innovations has picked up steam in the last 2-3 years as the company continues to grow through an ambitious growth plan.
"Until about 5 years ago, we were focused on what we could do and achieve. However, we purposed to go beyond our comfort level and challenge the multinationals. Today, we firmly believe that we have what it takes in terms of the machines, human resource and the customer knowledge to compete both at the local and international level," Raj states emphatically.
Growing products range
In the packaged rice category under the Daawat brand, the company has a range of rice products including Basmati, Aromatic, Biryani, Parboiled, Long Grain and Brown rice varieties. This is in addition to the 224 rice brand which also has a number of rice varieties.
Under the Spaghetti & Pasta segment, the company has the Daawat brand of products that are imported and packaged for local and regional markets. The Director says their Daawat Spaghetti & Pasta products control 50-55% of the market share in Kenya.
Raj observes that the rice category has undergone significant transformation in Kenya with local production still limited, which has made the country to supplement through export. Consumer preference has also shifted with time and thus created the need for producers to constantly innovate. "Customers have become creative in how they are preparing and serving their meals, hence the need to ensure that we are offering quality products. While previously we relied only on Mwea Pishori, we currently have about 7-8 different types, with pricing being the key determinant for the consumers."
Commenting on the rising demand for spaghetti and pasta in the region, Raj notes that people transform with time based on exposure that they are getting. "Our grandparents never had the opportunity of a formal education, which for us has brought about improved technology and ease of communication. Consequently, this has in turn resulted to newer ways of doing things as well as introducing new food items on families' dinner tables." 
He explains that 30-40 years ago, ugali was the most dominant food in most Kenyan home whereas rice was thought to be a mostly Indian food. That has since changed with the adoption of wheat to make chapattis and introduction of pasta, spaghetti and pizza among other foodstuff.
In the biscuits category under the Nuvita brand, Mjengo Ltd has a thriving line of biscuits and cookies – arguably the most diverse in the region. The list of products cover a wide scope of sections, perfect for each eating occasion. They include classics such as short cake, glucose and nice, to specials under its new Nuvita Westbury's line, to creams, digestives and tea biscuits.
It also has a thriving cookies range that includes Nuvita Flap Jacks oat baked cookies and Nuvita Shortbread variants. The biscuits and cookies range come in various flavor combinations and are also available in sugar-free versions to cater for those who are seeking zero sugar products.
Recently, the company launched Nuvita Sponge Cakes, the first of its kind in East and Central Africa. This was in addition to introducing premium cream biscuits, the Nuvita Secrets and Nuvita Wafers that are all available in various flavors.
The company also recently unveiled a new category under the Rico brand of condiments that comprises of ketchup, tomato ketchup, jams and desiccated coconut. This came after the launch of its snack products under the brand name 'Snak It' with two product lines, corn puffs and flavored bikis.
"Innovation and product diversification is critical for the survival of any business and this is what has constantly driven us as a company and that explains why we have gone on to cement out foothold in the market segments that we operate in," says Raj.
He adds that the decision to join the well-established biscuits sector was driven by a conscious choice to meet a need that was lacking in the market.  "If you want to beat the leaders, you have to prove yourself better than them and the only way to do it is by talking directly to consumers and ensuring that you are meeting their need for quality products. To us, we are not just focused on profit and sales volumes but our most primary concern and desire is how best we can present products to our consumers and fulfil their need."
"Innovation and product diversification is critical for the survival of any business and this is what has constantly driven us as a company and that explains why we have gone on to cement out foothold in the market segments that we operate in."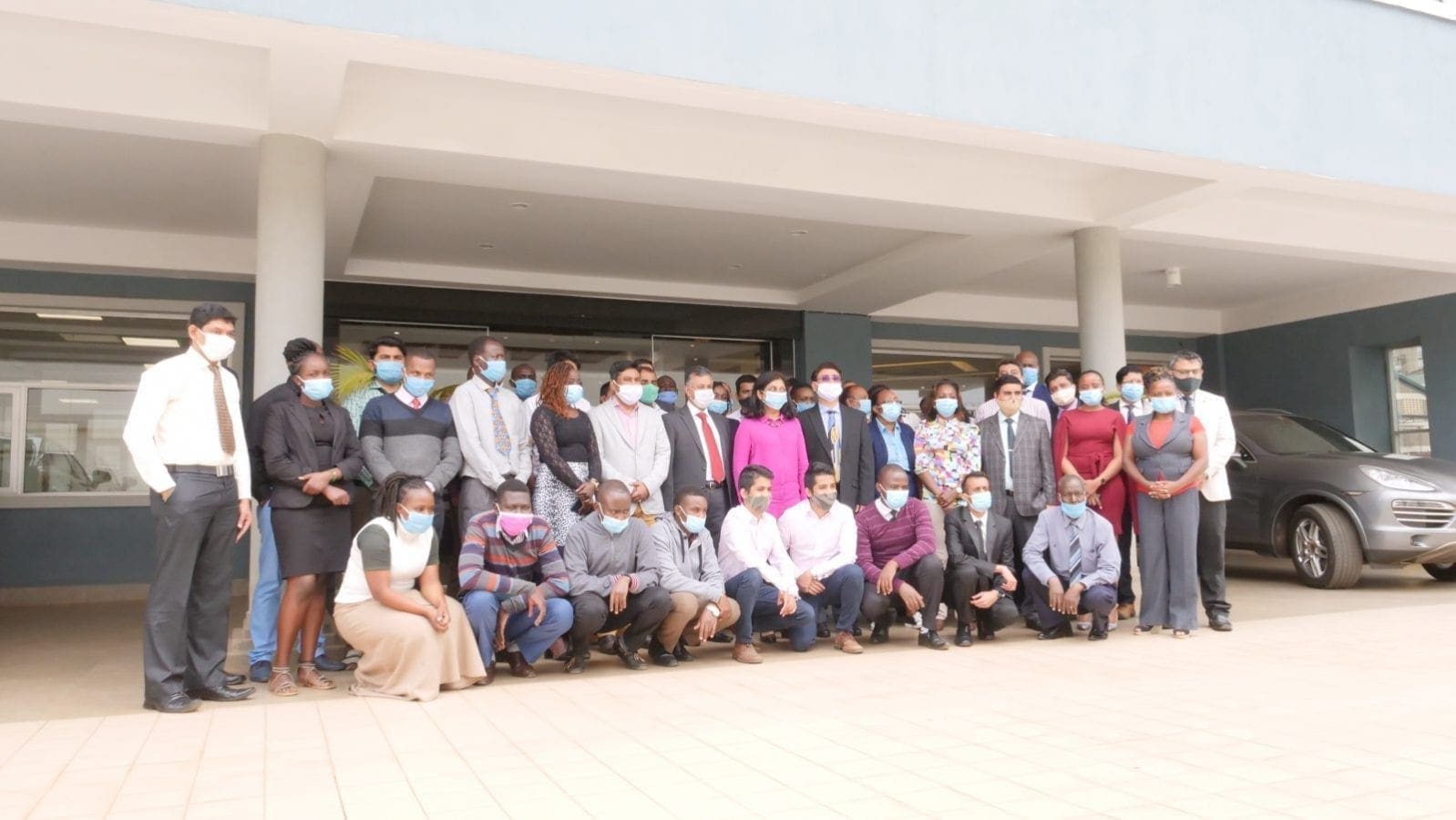 Local and export market potential
Mjengo's products are currently available across the country and parts of East Africa through a well-structured distribution chain. "We have mapped our distribution and therefore well versed with this market. Two years ago we ventured into Uganda and currently using our distribution there to market our products; the country has an enormous potential for our brands."
Raj observes that the company has been careful not to expand too fast into newer markets since each country has a unique characteristic that requires learning before making quick moves. "If you want, you can do two, three or four different countries. However, a key question to always ask yourself is 'if you don't execute your business plan well in one country, how then would you manage to do it in three other nations?' he says.
However, he reveals that there is an untapped potential in international markets, which needs to be exploited. "The last one year, we have been showcasing our products in international trade fairs and exhibitions and the number of enquiries that we have received from people as far as Canada, Saudi Arabia, DR Congo, Maldives, Hong Kong, Singapore and among other countries has been amazing."
Raj informs Food Business Africa that even though the fairs have been an eye-opener to them, it has been a costly affair participating in them especially with no assistance from the government. "We have a government agency in charge of export promotion but it has never contacted us to offer guidance. Kenya has so much potential in terms of becoming an industrial leader in this part of Africa, but I don't think or envisage that the government looks at this kind of opportunity."
Decrying Kenya's overreliance on tourism, coffee and tea, the Director says that he sees a huge potential for businesses in the country to excel in international markets, if only the government can double up the effort towards promoting the export of products such as processed foods to the regional and international markets.
"I find that people are reluctant to invest especially on the export trade yet most of the big businesses in Kenya are owned locally. We are localized, we understand the people and the way of doing business in Kenya, in fact, sometimes international companies are unable to compete with local companies."
Investing in manpower and a sustainable future
Raj, a husband and father of four, from two-set of twins, is focused about the future of his company, more so at this time when a global pandemic is ravaging most nations' economies. He is also concerned about rapid changes in the climate, which has an impact on the future of the planet. He says sustainability is about the future and not just about the current generation, adding that the World does not belong to us, but to our children, hence the need for environmental conservation.
"In 2019, I attended a seminar in Switzerland which left me with a big impression on the need to make the World a better place for our children and the future generation. I was intrigued by the insights from the event in regards to climate change and managing environmental pollution. Upon getting back, we developed a policy as part of our financial planning that would see us plant thousands of trees every year. While the government aims to plant 20 million trees by the end of 2021, our target is to plant 90, 000 trees," says Raj with a sense of urgency in his voice.
While the company has a long way to go to achieve its energy sustainability goals, Raj reveals that it has made significant progress on this journey. For example, Mjengo has reduced its carbon footprint by 30%. That is according to an audit that was carried out in 2019.
Further, solar panels installed on the roofs of the company take care of 30% of the company's energy requirements, while they have also moved from diesel to gas, changed all their electrical motors to VFF, which only run when the machines are operational. Use of LED lighting has also been adopted all across the company to reduce the cost of energy.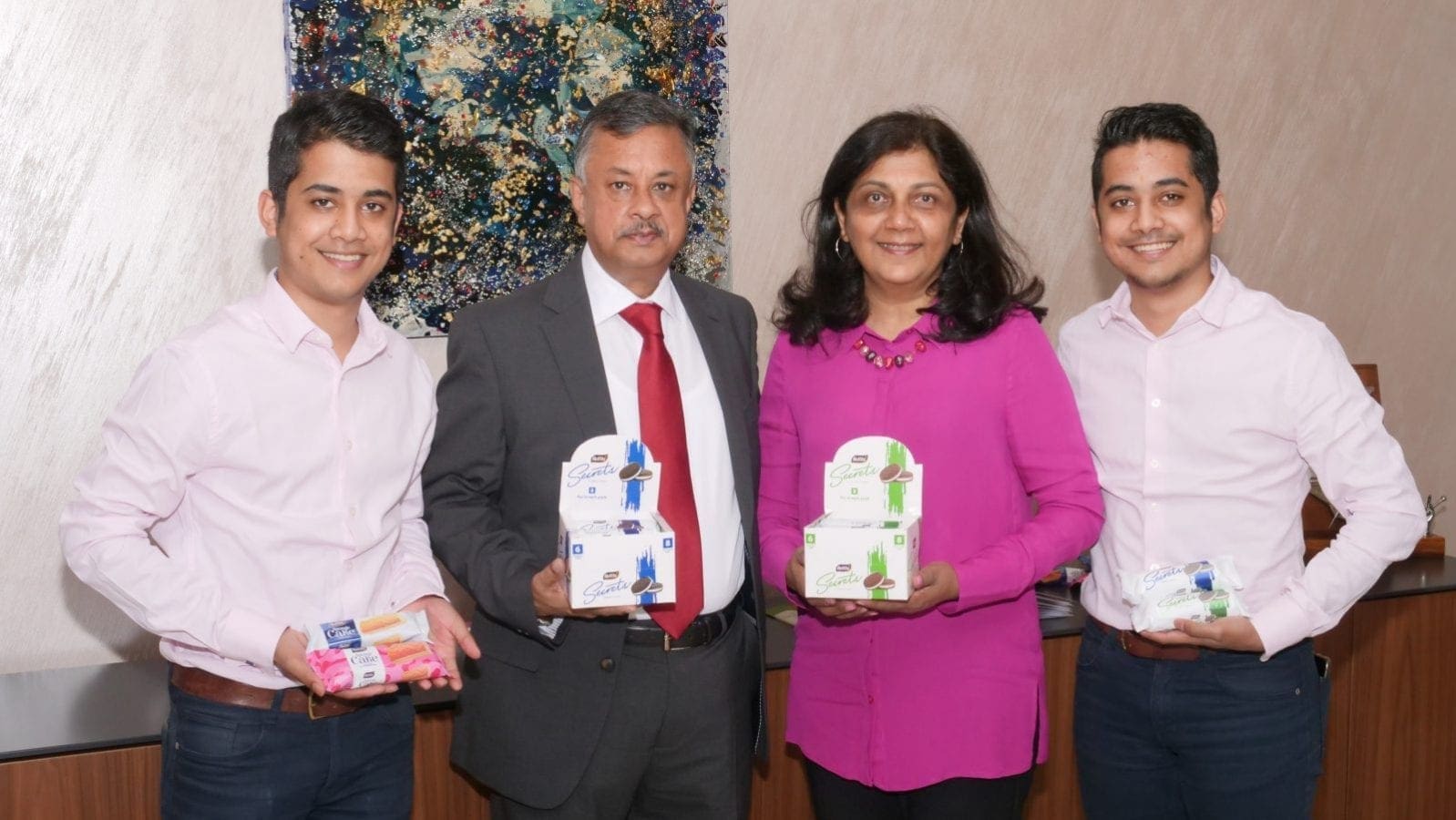 Marching into a bright future
To help move the company to a more sustainable future, Mjengo has evaluated its human resource needs with a view to having a stronger management team that can run the business on a regular basis, as Raj concentrates on the company's broader future goals and aspirations.
"My passion has been on research and development in the last 3 to 4 years while striving to develop new products. In my travels overseas, I enjoy picking up samples and then getting back home and trying to develop them locally. That way, I have turned my research and product development into a hobby," says Raj.
With both daughters working in the UK after their university studies, he is hopeful that his two young sons, who are in 3rd year at a UK university, will eventually return to Kenya and join the family business. During our visit to the factory, the two were part of the team that received us and took us on a tour of the plant, as they get to grips with their learning process under the guidance of the team at the company.
"I have exposed my children to the business over the last 10 years. Every time they are on their school holidays they have to report to the office like the rest of the staff in the company. Whenever I travel to trade fairs or go to crucial meetings, I always invite them to join me when they are not in school sessions."
As the company marches into the future, Raj exudes confidence in the firm's ambitious growth plans. "Within the next five years, we are looking at growing two fold. The structures and the human resource that we have set in place are going to yield us great results. I am an ardent believer that people, irrespective of their positions, are vital to a company's future and that is why I am investing heavily in my team."
He further reveals that the company is open to partnerships as part of its growth trajectory and is open to considering taking onboard not only equity partners, but also long term investors. "Financial partners provides a growth platform as the cost of finance in this country is expensive compared to Europe, where you are talking about 2-3% and whereas in Kenya we are at 10-12%."
In his conclusion, he advises the young crop of entrepreneurs on the need to think long term as they grow their businesses and to put in hard work, focus and be resilient. 
"There are countless business opportunities. However, don't venture into any trade expecting overnight successes; prosperity is not made overnight but takes time, sacrifices and every day effort. Sometimes, you may not see the benefits of your investment; it will take your children to see that."
This feature appeared in the November/December issue of Food Business Africa. You can read this and the entire magazine HERE