EUROPE – Nestlé, the world's biggest company, has recorded 7.7% organic sales growth in the first quarter, driven by a boost in coffee sales and a gradual recovery in out-of-home channels.
Heineken, the world's second largest beer company, has on the other hand, managed to maintain its beer sales at 2020 levels despite of challenges such as alcohol bans and on-trade sale restrictions in a majority of its markets.  
According to a statement from Nestlé, the company recorded Q1 net sales rose to CHF 21.09 billion (US$23.02 billion), up from the CHF 20.8 billion (US$22.72 billion) achieved during the same period last year.
Coffee was the largest contributor to growth thanks to strong demand for Nespresso, Nescafé and Starbucks products. The company's Nespresso unit grew organically by 17.1%, reflecting the continued expansion of its Vertuo system and strong demand for its Original system.
In the three months, growth was broad-based across most geographies with sales in the Americas amounting to CHF 8.24 billion (US$8.99 billion), representing 7.2% organic growth led by pet food, coffee, dairy and infant nutrition.
Nestlé's newly acquired Freshly business also posted strong growth, helped by expanded distribution while the Nestlé Health Science posted a 9.5% organic growth, reflecting increased demand for vitamins, minerals and supplements and healthy-ageing products.
The company's water business recorded negative growth due to its high exposure to out-of-home channels. On 31 March, Nestlé completed the sale of its North American water business; following its acquisition of Essentia Water as part of its portfolio management.
Following the release of the Q1 results, Nestlé confirmed its 2021 full-year outlook, expecting a continued increase in organic sales growth towards a mid-single-digit rate.
Heineken stays afloat despite the pandemic wave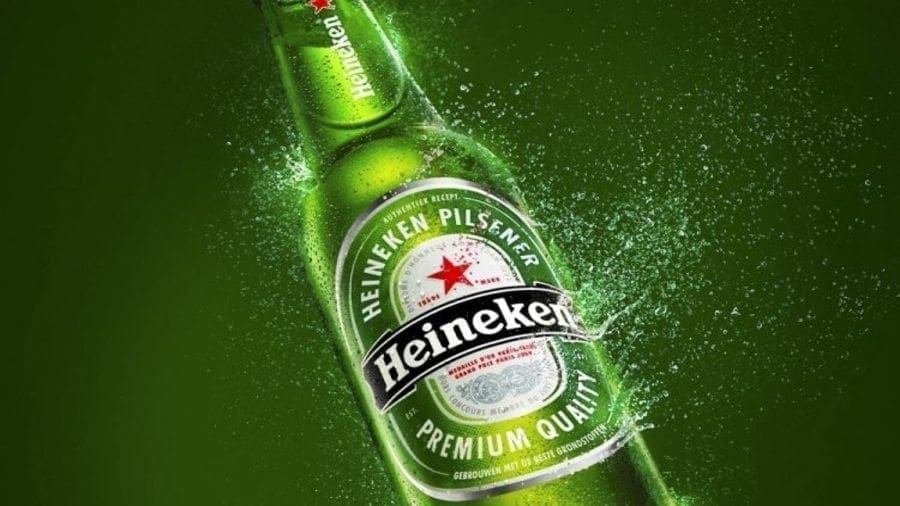 Unlike Nestlé, which is reaping from the pandemic, Heineken is trying its best to remain afloat as most of it sale channels remain adversely impacted by Covid-19 restrictions in almost all its main markets.
Despite of the pandemic, the beer giant recorded flat beer sales in the first quarter of 2021, as increased sales in Africa and Asia more than offset lower on-trade volume in Europe where most parts remianed under lockdown throughout the entire quarter.
Beer sales fell organically by 9.7% to 13.8 million hectolitres. Nevertheless, lower on-trade volume in Europe was more than offset by the performance of other regions and cost mitigation efforts.
Africa, Middle East & Eastern Europe beer volume increased organically by 9.9% to 9.4 million hectolitres, with a particular strong performance by Nigeria and South Africa where there was double digit growth.
Heineken's Asia Pacific region saw beer volumes go up 5.4% to 7.7 million hectolitres thanks to double-digit growth in Vietnam, Singapore, Laos, Taiwan and South Korea. Growth in the Americas was modest with an organic increase of 0.8% to 19.4 million hectolitres.
The Heineken brand grew 12.1% in the quarter, with double-digits growth in more than 40 markets. Meanwhile, Heineken 0.0 – which is now available in 94 markets – grew double-digits with strong performance in Brazil, Mexico and the USA.
Cumulatively, Heineken sold 50.3 million hectolitres of beer in Q1, in line with last year on a like-for-like basis but was able to manage a 79% rise in profits to €168 million (US$ 238.76 million) from €94 million (US$113.35) figure recorded in 2020.
However, Q1 2021 net profit still remains 44% lower than 2019 at €299 million, prior to Covid-19 impacts.
The Dutch brewer reiterates its expectations for market conditions to gradually improve in the second part of the year, depending on the roll out of vaccines.
Liked this article? Subscribe to Food Business Africa News, our regular email newsletters with the latest news insights from Africa and the World's food and agro industry. SUBSCRIBE HERE