KENYA – William Grant & Sons, an independent family-owned Scottish company that distils Scotch whisky has introduced the new redesigned look of the Glenfiddich single malt Scotch whisky, 12 Year Old in Kenya now known as the 'Our Original Twelve'.
At the close of last year, Glenfiddich began a rollout of its new look but the COVID-19 pandemic lead to delayed release in some parts of the world with now Kenya becoming the first African country to launch the new look.
The bold new look celebrates Glenfiddich's maverick beginnings and family-run heritage and combines it with a more sophisticated and elegant design, reports Bars Kenya.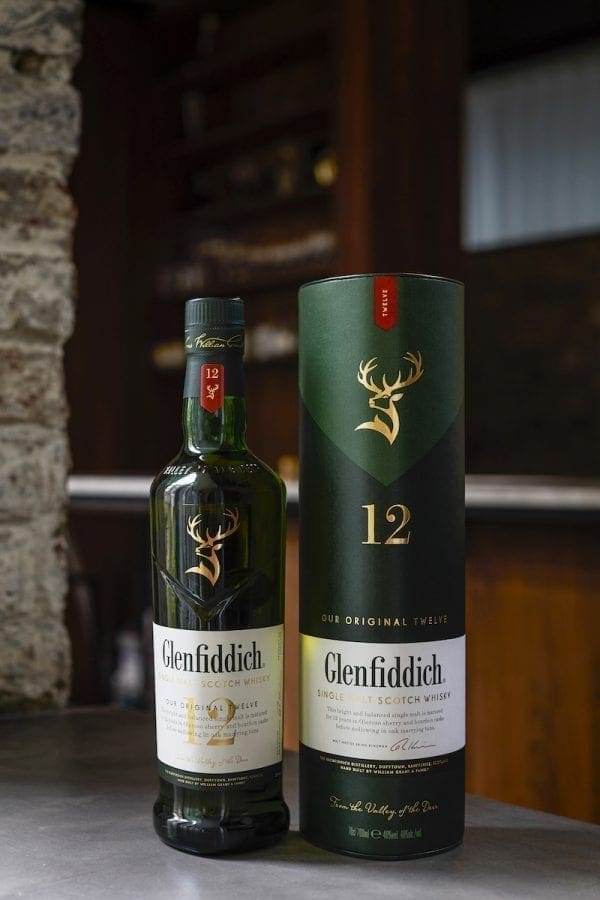 In honour of the brand's home in Speyside, Scotland, the new design now features its clearly defined valley, indented into the face of the glass giving it a more chiselled profile.
The iconic Stag symbol, featured in gold, also proudly sits within the V of the valley shape with William Grant's signature golden emblazoned on the bottle top.
Meanwhile, Glenfiddich single malt Scotch whisky, 15 Year Old has been rebranded as 'Our Solera Fifteen', as a more overt celebration of the brand's Solera system.
The redesigns are intended to appeal to current drinkers, as well as entice those around the world who are keen to discover the wonderful world of single malt whisky.
"We are delighted to be the first market in Africa to unveil the new look. The redesign has a distinct reference to Glenfiddich's heritage and draws on inspiration from the special place where it is produced, Speyside," said Mulunda Kombo, the Glenfiddich national brand ambassador.
The unveiling of the new look was undertaken virtually via zoom meeting with cocktails and the new bottle delivered to the participants ahead of the meeting.
Locally and globally, alcohol brands have had to re-evaluate how they get to consumers as on-trade channels, which include bars and restaurants, remain closed due to the COVID-19 pandemic.
Part of this has meant that Glenfiddich has increased partnerships with e-commerce platforms and supermarkets including Naivas, Quickmart, Carrefour, and Chandarana where the new redesigned bottled can be purchased.
Liked this article? Subscribe to Food Business Africa News, our regular email newsletters with the latest news insights from Africa and the World's food and agro industry. SUBSCRIBE HERE