GLOBAL – #SoberThursday this week features new alcohol-free products from Coca-Cola, Pop & Bottle, and Dunkin'.
Coca-Cola launches Dreamworld drink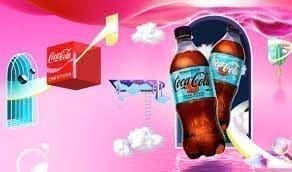 Coca-Cola has launched its latest experimental, limited-time flavor beverage, which takes its inspiration from the technicolor world of dreams, adding a dash of vibrant flavors to Coca-Cola taste.
"Dreamworld" is the fourth drink to come out of Coca-Cola's innovation platform that focuses on limited-time items with a digital component.
The company said the Dreamworld cans and bottles come with QR codes that provide access to a virtual, augmented-reality "music experience," where people can listen to music from a DJ avatar and play games.
Customers can also get digital Dreamworld-inspired outfits for their avatars to wear online.
People who want to try Dreamworld can buy it in the United States and Canada starting on August 15, for a limited time.
The product will be available in regular and zero-sugar varieties.
Pop & Bottle debuts line of Super Concentrates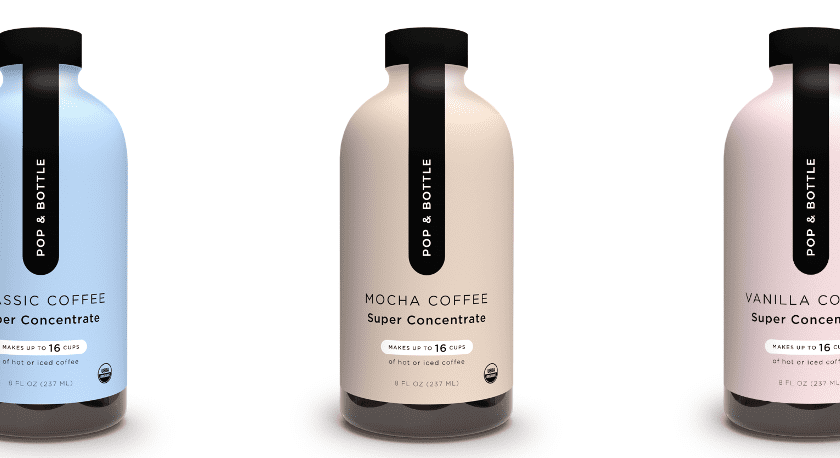 Pop & Bottle, a female-founded coffee company known for premium, organic, dairy-free oat and almond milk lattes, has expanded its offerings with a line of Super Concentrates.
The three products – classic cold brew, vanilla cold brew, and mocha cold brew – are available exclusively at Walmart stores and online.
The company said the products are made with specialty grade; direct trade Arabica beans sourced from Central America.
This smooth coffee concentrate requires 1 tablespoon to make any favorite coffee beverage at home, according to the company.
Each bottle of Pop & Bottle's Super Concentrates contains 16 servings and retails for US$12.98.
Pop & Bottle's Oat Milk Lattes and Almond Milk Lattes also are available at Walmart, as well as many other retailers across the nation and online.
Dunkin' introduces two new classic beverages
Dunkin', one of the largest coffee shop and donut shop chains in the world, has debuted two new beverage products, Dunkin's Nutty Pumpkin Coffee and Blood Orange Dunkin' Refresher.
Dunkin's Nutty Pumpkin Coffee available in hot or iced formats combines original blend coffee with pumpkin spice swirl and a hazelnut flavor shot for a "reimagined take on classic pumpkin flavors."
The Blood Orange Dunkin' Refresher drink can be served over ice starting with either a green tea or coconut milk base.
The company said the drink balances tart cranberry with bright blood orange flavor, along with subtle notes of fall spices like ginger and cinnamon.
Dunkin' is offering a US$3 medium Pumpkin Cream Cold Brew or Pumpkin Spice Signature Latte through Sept. 13.
Liked this article? Subscribe to Food Business Africa News, our regular email newsletters with the latest news insights from Africa and the World's food and agro-industry. SUBSCRIBE HERE.