GLOBAL – #SoberThursday this week features new alcohol-free products from Phyll, Ribena, Nuba, and Alani Nu.
Phyll introduces RTD fruit and greens smoothies line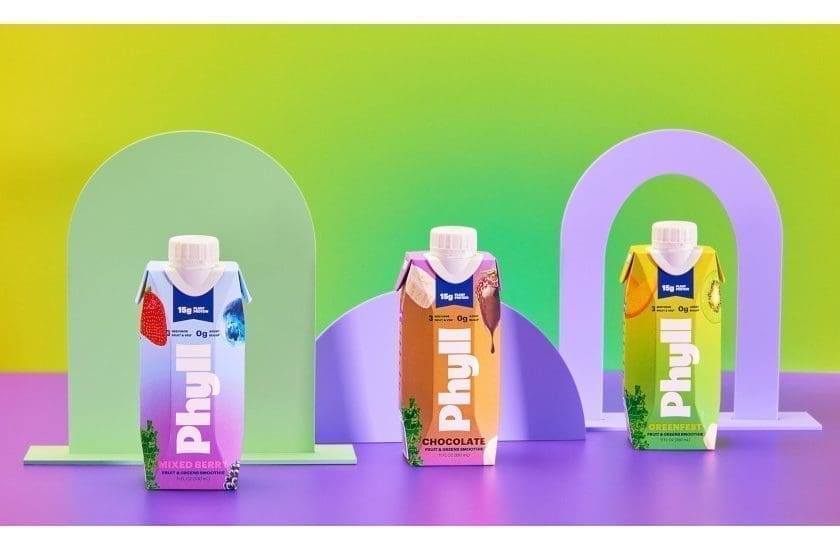 Phyll, the newest innovator in the beverage space, has introduced first of its kind shelf-stable, ready-to-drink fruit and greens smoothies in three delicious flavors.
Phyll's healthy option for consumers' on-the-go smoothies are packed with three servings of fruits and veggies, 15 grams of plant-based protein, and a clean nutrition label including no added sugars or sweeteners–all in an eco-friendly, recyclable paperboard carton.
The ready-to-drink smoothies require zero prep, making getting your daily servings of fruits and vegetables easier than ever, according to the company.
Their Clean-Pressed process allows for long-lasting shelf life without the need for refrigeration while preserving the fresh flavors and essential nutrients, resulting in delicious plant-based nutrition.
Phyll's 100% natural smoothies are both high in protein and a good source of fiber and are made with no artificial ingredients or preservatives.
The smoothies are available in three delicious flavors: Greenfest, Mixed Berry, and Chocolate with 11 oz per container and retail for $29.99 for a pack of six bottles.
Ribena moves out of traditional molds with new first strawberry flavor beverage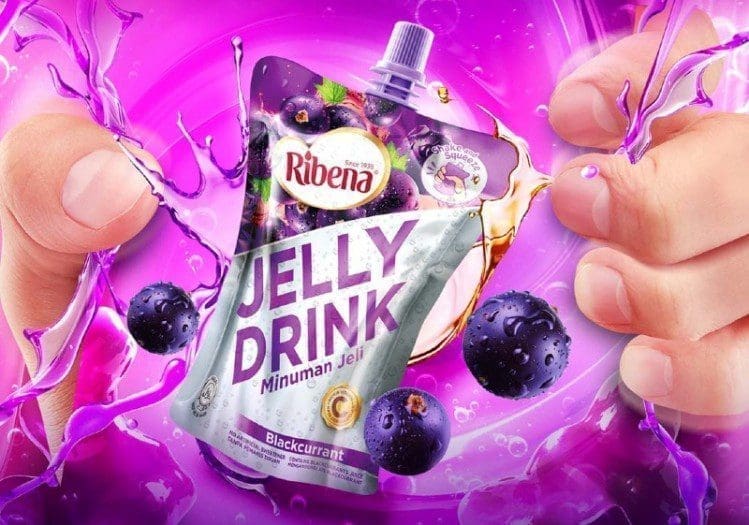 Household juice name Ribena has broken away from the traditional molds it has been associated with for some 80 years since its establishment, with the launch of its first strawberry-only beverage in Malaysia.
The Ribena Jelly product has been positioned as a healthy snacking alternative to sweet and savory snacks.
Although Ribena Jelly signifies the firm's move into the snacking category, it in fact can function as both a simultaneous snack and beverage, which would also appeal to consumers looking to reduce caloric intake.
In addition to the vitamin C content, low-calorie, at 100kcal per serving, the jelly will also feature a sugar-reduced format while retaining quality and taste.
Ribena Jelly is available in various supermarkets, convenience stores, online platforms, and more across Malaysia, and is retailing for around MYR2.90 (US$0.66) per 170g pack.
Mother-daughter duo company launches low- and no-sugar hibiscus range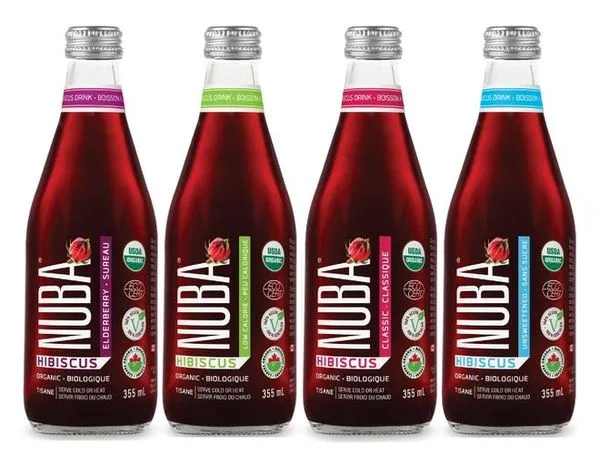 Nuba, a mother-daughter duo company, has unveiled low- and no-sugar options to the original hibiscus beverage product in addition to creating a second line of drinks called Flavours of the Middle East, which offers tamarind and apricot flavors.
Now available in around 400 Canadian stores, the ready-to-drink drink is being sought to enter the US market in the coming months.
The company said Nuba Tisane's healthy hibiscus drinks are plant-based, certified organic in Canada and USA, and are filled with nutritious elements for a healthy lifestyle.
The drinks are retailed at CAD18-48.00 in the company's online store.
Alani Nu expands into RTD coffee drinks with the launch of Alani Coffee
Alani Nu, the better-for-you health and wellness brand founded by entrepreneur and influencer Katy Hearn, has launched a new beverage category within its portfolio, Alani Coffee, expanding into the RTD coffee beverages category.
Alani Coffee is said to be gluten-free, high in calcium, low in fat and cholesterol, and sweetened with only 6 grams of sugar.
The company noted that the perfect blend of cold-brewed coffee and cream, Alani Coffee comes in four flavors including cappuccino, vanilla, maple donut, and mocha, each sold in a 12-pack case.
This new, ready-to-drink line offers 10 grams of protein and natural caffeine derived from coffee beans, with only 90 calories per 12 oz. bottle.
Liked this article? Subscribe to Food Business Africa News, our regular email newsletters with the latest news insights from Africa and the World's food and agro-industry. SUBSCRIBE HERE.