Maker of tasty, no sugar, fizzy drinks, Remedy Drinks, has launched a new soft drink brand called Sodaly.
Remedy said the Sodaly drinks are 100 percent, natural, no-sugar, prebiotic soft drinks and were developed to deliver a healthier take on the classic soft drink experience, without compromise.
Remedy's Sodaly is said to be made with a base of apple cider vinegar, which delivers gut-friendly prebiotics that can aid in digestion and deliver other benefits like enhancing immunity and healthy skin.
Sodaly comes in six popular, fruit-forward flavors including Raspberry, Lemon Squash, Passionfruit, Orange, Guava Lemon, Lime, and Bitters.
Sodaly retail for US$3 for a 250ml can and US$8 for a four-pack.
They are now available across all Woolworths stores and other independent supermarkets as well as through the company's online store.
Capri Sun replaces added sugar with monk fruit concentrates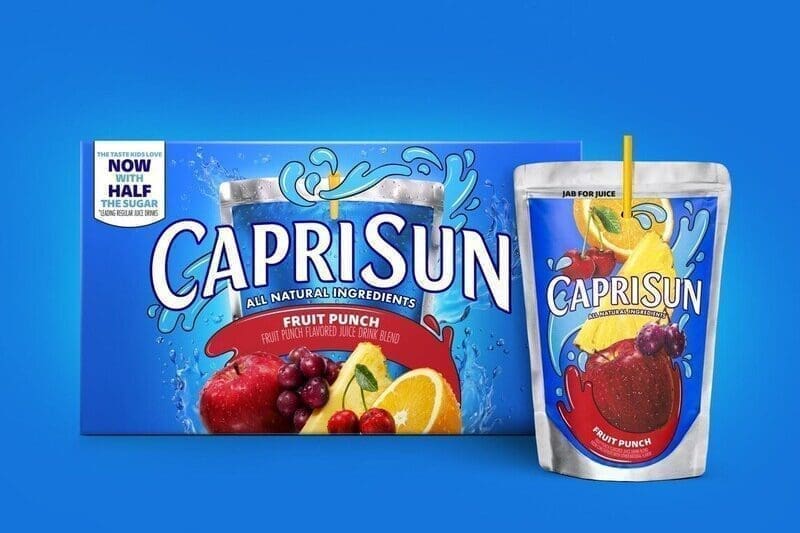 Capri Sun, a German juice concentrate drink owned by Capri Sun Group, has reformulated its original juice drink pouches with monk fruit concentrate, which reduces the sugar per serving by an average of 40%.
Kraft Heinz, a licensed production partner of Capri Sun for the North American Market, said the new juices are sweetened with Monk fruit, which is native to China and is intensely sweet.
Monk fruit sweeteners are 150 to 200 times sweeter than sugar, so much less is needed, according to the International Food Information Council.
The sweetener has zero calories, does not promote tooth decay, and is safe for people with diabetes to consume.
This new reduced sugar juice is in 17 different flavors and retails for around US$3.00.
Flow beverage launches new functional water line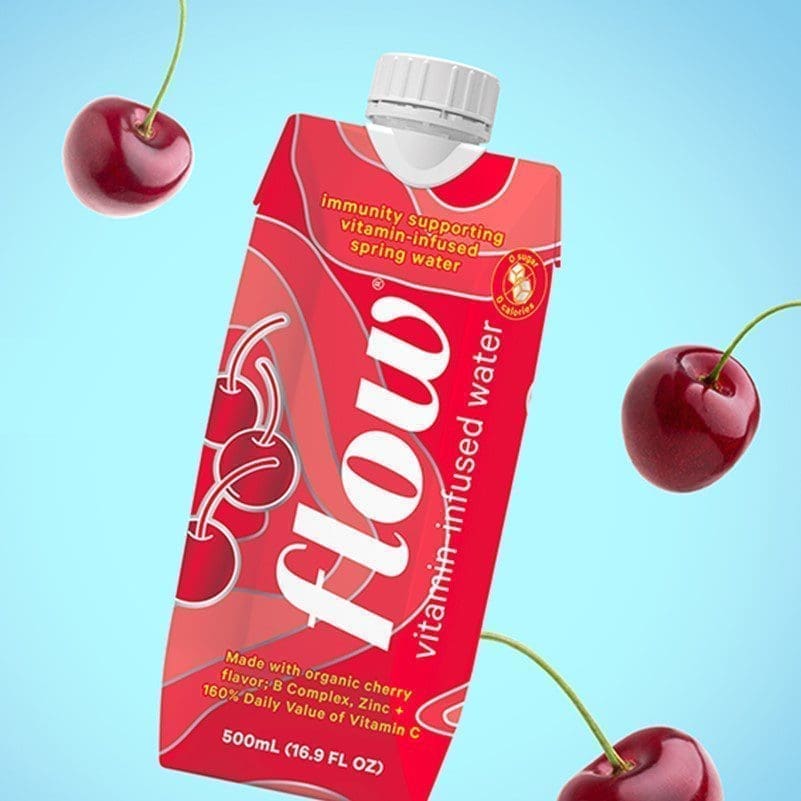 Health and wellness-focused beverage company, Flow beverage corp., has launched an organic beverage found in three flavors.
Flow vitamin-infused water contains 120% of the recommended daily value of vitamin C and is an excellent source of zinc while also not having sugars, calories or preservatives.
The drinks available in cherry, citrus, and elderberry flavors can be purchased from US retailers as well as pre-order online for a suggested retail price of US$2.99.
Tim Hortons partners Red Bull to launch two brands of energy drinks
Tim Hortons, known for its premium blend coffee, is now expanding its beverage offerings with two brand-new drinks to give customers an energy boost.
The chain in partnership with Red bull has introduced Tims Boost Energy Infusion Beverages available in two flavors, Sunrise Sunset and Sky's the Limit.
Sunrise Sunset is a mix of raspberry-flavored syrup and Red Bull Yellow Edition) while Sky's the Limit is a blend of blue raspberry and coconut flavored syrups with Red Bull Energy Drink.
The drinks, now available across participating US restaurants, feature a dazzling color scheme to make them perfect for sharing on social media.
The prices of the drink may vary depending on location but retail for US$4.99 each at my nearest Tim Hortons chain.
Naked juice introduces a new smoothie with ability to fight infections
Naked Juice, an American brand that produces juices and smoothies, has unveiled a new ready-to-drink smoothie called Naked Antioxidants Mighty Berry, to strengthen consumers' bodies' ability to fight infection.
The company said the beverage is formulated with apples, plum, banana, pomegranate, white grapes, blueberries, and carrot juice to support immune function.
Rich in antioxidants and formulated with vitamins A, C, and E, the product also contains no added sugar or preservatives.
Naked Antioxidants Mighty Berry is available in 15.2-ounce bottles for an SRP of US$3.29.
Liked this article? Subscribe to Food Business Africa News, our regular email newsletters with the latest news insights from Africa and the World's food and agro-industry. SUBSCRIBE HERE.