GLOBAL – #SoberThursday this week features new alcohol-free products from Yerbae, PepsiCo, Dole Packaged Foods, and Starbucks.
Yerbae's surprise to energy drink consumers
Yerbae, a sparkling water technology Company, has launched the first energy drink of its kind and is meant to be a health-conscious way for fall lovers to enjoy pumpkin spice.
 Yerbaé's Pumpkin Spice is said to be a calorie-free energy drink, has no sugar in its ingredients list, and features "nutmeg, cinnamon, and ginger flavor.
The Pumpkin Spice drink also draws its caffeine from the plant yerba mate, which the company claims is a natural energy source.
The pumpkin-flavored energy drink is set to be available nationally in the US from September 5 and will only be sold by Amazon and certain South California Costco locations.
According to the company, avid fall fans can currently pre-order a set of four 16-ounce Yerbaé's Pumpkin Spice cans on the brand's website, where they sell for around US$15.
PepsiCo launches new Rockstar Recovery variants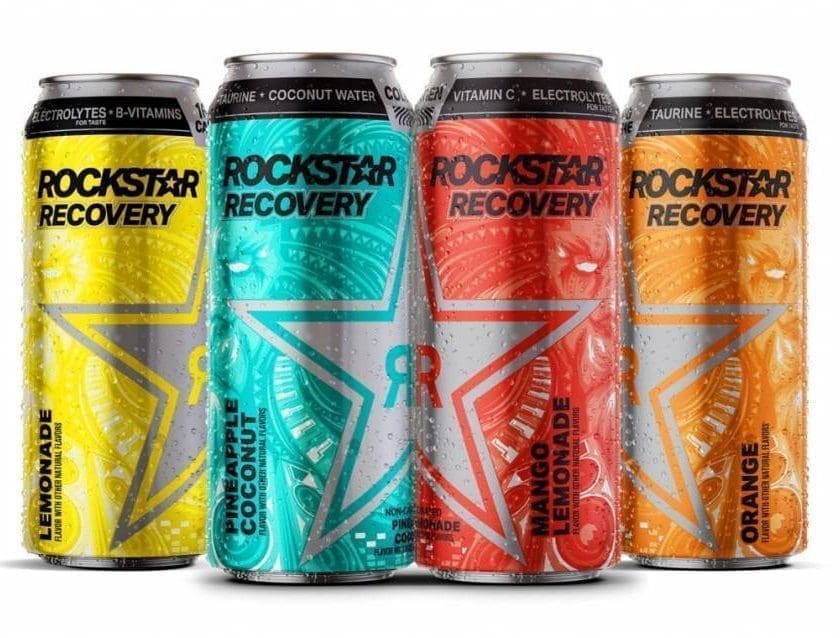 Beverage giant PepsiCo has launched two new Rockstar Recovery variants that have added ingredients including collagen and vitamin C, expanding its existing portfolio of Rockstar energy drinks.
The two new limited-edition flavors, Pineapple Coconut and Mango Lemonade have a combination of hemp seed oil, B vitamins, spearmint, and lemon balm with an 80mg dose of caffeine but with additional ingredients.
The additional ingredients include coconut water, collagen, and consumers' 100% daily dose of vitamin C to help people "reset and hydrate for any activity".
The new Rockstar Recovery variations are now available at select retailers nationwide in the US, starting at US$1.99 per can.
Dole Packaged Foods innovates nutrient-dense, ingredients to support health
Dole Packaged Foods has released its newest innovation, Dole Boosted Blends Berry Spark, which has been crafted with a specific blend of nutrient-dense, ingredients to support brain and cognitive health.
The Westlake Village, Calif.-based company said the Dole Boosted Blends Berry Spark is a nutritious and convenient smoothie that allows individuals to harness the health benefits of a thoughtfully curated combination of plant-based ingredients to help with memory and focus.
In addition, the Kosher certified, no sugar added, non-GMO product, has an optimal blend that invigorates the palate with a delicious fruity flavor from a unique mix of blueberries, bananas, blackberries, and dark cherries, acai, and flax designed to deliver a range of benefits and nutrients.
The health benefits of the product include brain and cognitive health support, memory and focus benefits, an excellent source of antioxidant vitamin C, and a good source of dietary fiber.
The smoothie also is simple to make — just add 2 cups of the milk of your choice and blend until smooth.
Each pack contains four pre-portioned 8-ounce individual servings that are available in the frozen fruit section at select retailers and online for a suggested retail price of US$10.99.
The company plans to make the smoothie mixes widely available later this year.
Starbucks debuts two Frappuccino Blended Beverages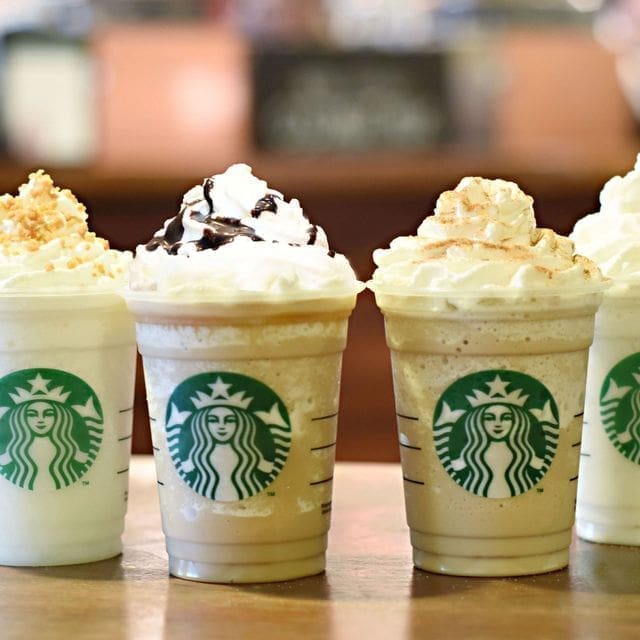 American multinational chain of coffeehouses and roastery reserves has officially debuted its two brand new Frappuccino Blended Beverages to "Stripe Up Your Life!"
The chain store said markets across Europe, the Middle East, and Africa are will be supplied with the two lively pastel stripe sensations: The Banana Split Frappuccino and the Passionfruit Raspberry Frappuccino.
Inspired by the classic banana split, the new Banana Split Frappuccino has layers of caramelised banana sauce, coffee, and mocha, finished with whipped cream and mocha drizzle. Available with your preference of coffee or crème base.
A tropical taste sensation with layers of passionfruit, raspberry, and vanilla with a pop of pink berry sprinkles that will transport you to a far-flung paradise.
The offerings are available in select EMEA markets, on the local Starbucks App, website, and at the nearest store.
Liked this article? Subscribe to Food Business Africa News, our regular email newsletters with the latest news insights from Africa and the World's food and agro-industry. SUBSCRIBE HERE.