SOUTH AFRICA – South African premium food business In2food, is enabling consumers to travel around the world through their taste buds with the launch of its new Global Menu.
The food spread features Beef Empanadas, a crispy pastry filled with a fragrant beef mince, sautéed onion and red peppers, served with a chimichurri sauce, giving a little Latin flair.
For a touch of Thai, the company has launched Yellow Thai – Style Chicken Curry with sticky coconut rice, Coconut shavings, fresh coriander and charred pepper.
Further taking the taste buds on a wonderful oriental journey is the Sweet and Sour Noodle, Pork meatballs, Charred Onions and Roasted Pineapple.
The exotic dishes also feature plant-based inspirations such as Sweetcorn & Butterbean Patties with a Root vegetable crush, Red pepper pesto and succulent Tenderstem Broccoli; Vegan Yellow Thai-Style Tofu and Vegetable Curry; Firm tofu – roasted butternut & green beans in a fragrant Thai Yellow Curry Sauce served with sticky coconut rice & shaved coconut; and Fragrant Thai Red Vegetable Curry sauce with roasted cauliflower, courgettes, green beans, roasted red onion petals, fresh shiitake mushrooms served with a sticky jasmine rice.
For the burger lovers, it is time to grab the napkins as In2food has launched the new recipe Beef & Cheese burger with chargrilled BBQ beef, delicious cheddar cheese, gherkins and finished with burger mayo; and New Free Range Chicken Burger with chargrilled BBQ chicken fillet, cheddar cheese, wok fried onions and a mouthwatering smoking burger mayo.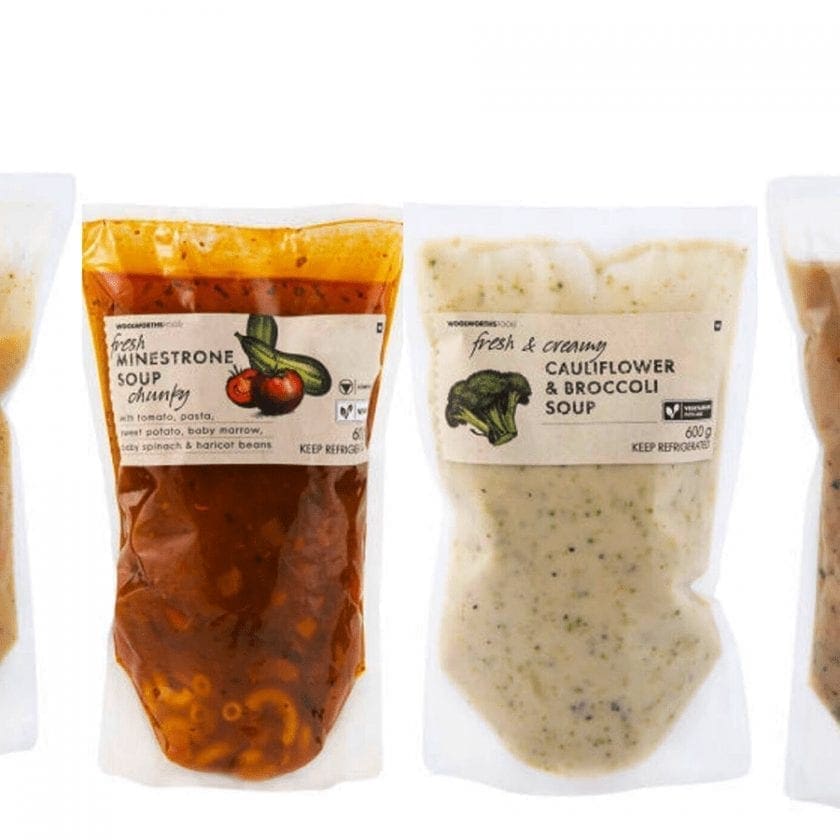 Simmering up one of its Winter soup range, the food company has introduced Creamy cauliflower & Broccoli soup, Minestrone loaded with wholesome veggies, Beef & Mushroom soup with a dollop of sour cream, fresh chives and buttered bread, and Prawn Laksa soup.
All the products are available at Woolworth stores, the retail partner of In2foods.
The South Africa company recently expanded its production capacity with the construction of the new 4500m² facility located in the Benoni Multipark, adjacent to In2food Benoni South Africa.
The newly built facility features production lines for potato crisps, extruded shapes, air popped products and popcorn.
The company eyes both the national and international market following the opening of the state-of-the-art facility which has a wide range of capabilities.
It features advanced food manufacturing technology, touchless capabilities, sustainability with energy and water saving investments to promote practices that reduce its carbon footprint.
Liked this article? Subscribe to Food Business Africa News, our regular email newsletters with the latest news insights from Africa and the World's food and agro industry. SUBSCRIBE HERE