CANADA – Global organic food company, SunOpta has announced that it has terminated the tenure of president and chief executive officer, David J. Colo following disappointing financial results.
The company which also cited desire for a change in leadership for CEO ouster, reported a loss of $117.11 million in the year ended Dec. 29, 2018 compared with a loss of $143.12 million in fiscal 2017.
In the forth quarter, revenue increased by 9.6%, while it generated double-digit revenue growth in both Consumer Products and Global Ingredient segments.
While the company delivered $20 million of productivity savings in 2018, the productivity gains were more than offset by decreased profitability in frozen fruit.
Fourth quarter profitability was additionally pressured by growth investments and costs associated with the launch of new SKUs across the Consumer Products segment.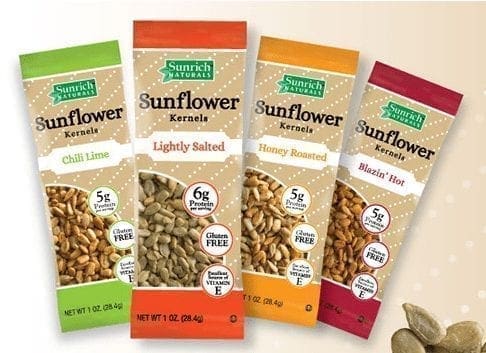 Speaking on the results, Kathy Houde, Interim Chief Executive Officer commented: "Our strategy to accomplish our purpose is, first, to innovate and grow in healthy fruit and beverage categories.
For example, we've long been a leader in the fast-growing category of non-dairy beverages, and we expect to continue to grow in this category with innovation such as oat and hemp milk.
Second, to invest in and grow efficient, integrated supply chains, which are in our organic ingredient sourcing business, we can quickly identify consumer trends and leverage our sourcing expertise to deliver field-to-table innovation to our Consumer Products customers while benefiting from a vertically integrated supply chain.
"And third, to focus on food safety and quality and best-in-class operational performance.
Since 2016, we've made substantial investments in food safety and quality, which have resulted in meaningful improvements to third-party audit scores of our manufacturing facilities."
CEO transition
SunOpta has appointed Katrina L. Houde, a SunOpta director since 2000 as interim director and a CEO search committee has been formed to identify Mr. Colo's successor.
Houde served as interim CEO of the company in late 2016, which coincided with the development and launch of SunOpta's Value Creation Plan.
"The board is moving quickly to identify the next CEO who will accelerate our efforts to drive long-term, sustainable, shareholder value through the Value Creation Plan," Houde said.
"In the interim, I am confident that our talented senior leadership team will continue to execute on our key strategic objectives."
Divestment of soy and corn business
SunOpta has agreed to sell its specialty and organic soy and corn business to Pipeline Foods for $66.5 million as part of the company portfolio optimization strategy.
The decision aims to drive long-term profitable growth by redeploying capital and human resources to accelerate growth in consumer products and international organic sourcing platforms.
In 2018, the soy and corn business contributed $104.4 million of external revenue, and $8.3 million of gross profit.
The sale of the soy and corn business is expected to simplify the company's operations, enabling cost reductions that extend beyond the employees and expenses that will transfer to the acquiror, said SunOpta.