KENYA – The dairy industry in Kenya remains one of the most critical sectors of the economy.
With rising innovations, investments and sophistication of the sector, the last few years has seen the emergence of new threats even as there is growing interest by local and international investors in the sector.
We review some of the latest trends in the sector since we ran a similar report in this magazine in 2013.
The dairy industry in Kenya is one of the most lucrative agricultural and manufacturing activities, with great potential to turn around the economic potential of the country.
With an estimated population of over 4.5 million dairy cows, Kenya is well-known as one of Africa's biggest milk producers, contributing 30-40% of the 5% that Africa produces into the global numbers.
Dating back to the early 1900s, the dairy industry has weathered many storms, rising to become the third-largest milk producer after Ethiopia and Sudan with 5.2 billion litres annually.
The country also has one of the highest per capita consumption of milk in Africa, at 120 liters compared with the African average of 50 liters, and is projected to nearly double to 220 liters by 2030, backed by a milk demand growth rate of 7% per annum.
Contributing an estimated 4% of the national GDP, 14% of agricultural GDP and 44% of livestock GDP, the dairy industry is well poised to significantly contribute to the Kenyan government's Big Four Agenda items of food and nutrition security and manufacturing.
A steady rise in demand for processed and packaged milk products in the country, changes in consumer preferences for conveniently packaged and flavourful milk products, rising urbanization and incomes, the emergence of innovatively formulated and packaged dairy products and changes in the retail industry, where malls owners and big retailers are investing to make shopping fun, are all creating the best opportunities for the dairy industry to thrive beyond the imagination of keen observers from just a few years back.
The sustained demand is also projected to grow as a result of increased demand for quality and safe milk products by consumers, regional integration and cross border trade, diversification in consumption (yoghurt and cheese) and uptake by industrial consumers in baking, confectionary and fast food/cafe sectors.
The country's industry faces many challenges, including milk production volumes that have stagnated due to changes in usage of agricultural land, low productivity per cow per day (7-9 liters per day), attributed to genetics and poor feeding among other poor animal husbandry practices, ageing infrastructure at the farms and a general lack of new investments in dairy farms to offset the other challenges at the farming level.
According to the Kenya Dairy Board (KDB), the industry regulator, milk production in 2009 was 4.7 billion while that for 2017 was also reported as 4.7 billion, with the country crossing the 5 billion barrier, when 5.2 billion litres was produced in 2016.
On the processing front, milk intake has fared much better, rising from 406 million litres to 634 million litres, a 56% rise in milk processing volumes in the country.
Investments surge in the dairy industry
The dairy industry in Kenya faces a dichotomy of sorts: stagnating and even declining investments at the farm level and a strong surge in processing infrastructure and new plants, as new entrants enter the previously lucrative sector, including cooperatives that were formerly okay with supplying milk to major processors, and which are themselves becoming processors of milk, as the call for value addition in the country reaches a crescendo.
Further, even as new entrants have entered the dairy industry, existing dairy companies have invested billions of shillings in new plants, capacity expansion and other infrastructure, including cooling centres, in the last five years – recording an unprecedented period of sustained investments never before experienced in the dairy sector in Kenya.
According to the KDB, over 30 milk processors and 67 mini dairies with a total processing capacity of about 3.75 million liters per day have been licensed to package and process milk in the country.
In 2018, approximately 46% of this capacity was utilized, where raw milk intake by the small, medium and large-scale processors stood at 636 million liters (11.35% of total annual production).
The milk production in Kenya is estimated to grow to 12 billion liters by 2030 with a growth intake to the formal processing sector rising to 1 billion liters in 2025.
Notable developments in the sector have been with firms like Brookside, Sameer Agriculture and Livestock Limited (SALL), New KCC, Bio Foods and Eldoville having invested in new plants and plant extensions in the recent past.
SALL, in 2017, commissioned a modern processing plant in Nakuru valued at US$30 million (KSH3 billion), which it says is the first in Eastern Africa that uses flash heating technology, ensuring long shelf-life products without any need for refrigeration.
"Our products are unique as they have been processed and packaged aseptically, with a shelf life period of 6 months, it has no added preservatives, with 100% goodness of milk guaranteed. They are conveniently packaged in PET bottles," says the company.
The country's largest milk processor, Brookside, has also upped its game in the sector, investing US$35 million (KSH3.5 billion) in the country's second milk powder plant in 2014, in its quest to tap into the excess milk volumes during the flash period in the country, when it was common for milk to be drained off, as the country lacked adequate milk processing capacity.
Upgrade the processing capacity to cope with increase of demand for long-life milk and to create market outlet for dairy farmers, job creation, linkages to financial institutions and other services providers through extension services.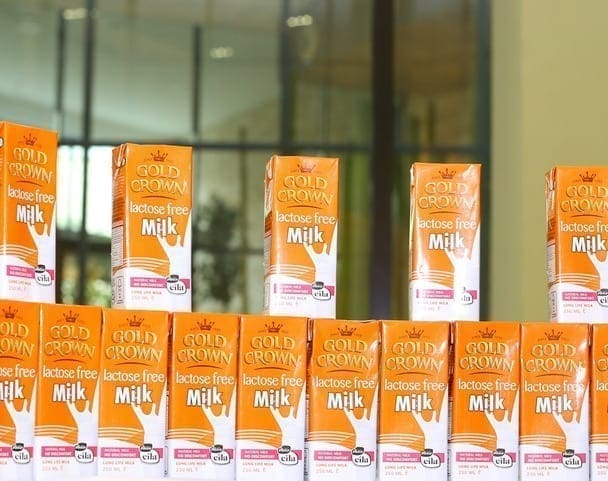 The country's first dairy processor New KCC, is in the middle of a process of rejuvenating its ageing plants as it seeks to reassert itself in a bid to restore its previous premier position despite stiff competition.
The firm has undertaken a US$10 million (KSH1 billion) upgrade of its facilities located strategically in the country. This has seen the company increase its milk intake and processing capacities with newer, more efficient processing machines.
So far, the company has re-tooled its plants in Dandora, Eldoret, Kiganjo, Sotik plants, with plans to roll out investments at the other plants.
The newly modernized Dandora factory saw an investment of over US$400,000 go into its modernization. The move more than doubled the processing and packaging capacity which now stands at 160,000 liters per day.
It was officially commissioned in July 2019. The factory has an installed capacity of 360,000 per day, according to the firm. Earlier on before the Dandora plant commissioning, the New KCC Kiganjo had received US$1.5 million 3-in-1 equipment with a processing capacity of 10,000 liters per hour in line with the modernization drive.
In June 2017, the government revived the New KCC Eldoret that had collapsed in 1999 at a tune of US$5 million.
But the investments wave has not only hit the major dairies. Meru Dairy Cooperative has secured a US$10 million (KSH 1 billion) loan to double its milk processing capacity from 300,000 to 600,000 litres per day.
Following on the run-away success of Githunguri Dairy Cooperative, the owners of the Fresha brand of milk and beverage products, several cooperatives across Kenya have entered the dairy processing arena in the last five years or so, to enable their members to derive maximum returns from their milk, including Kinangop, Wakulima, Ndumberi and many more.
A new entrant, Kangema Unity Investment Cooperative is in the proccess of setting up a US$300 million milk processing plant in Kangema, Central Kenya to improve the farmers' incomes.
Having established in 2015 Highland Creamers and Foods (HCF), a family owned business, started active operations in July 2017 with diary processing in the heart of Kisii highlands, in Nyamira County.
The plant has a capacity to process a minimum of 200,000 liters of milk per day and is currently processing fresh milk, long-life ESL milk, yoghurt and fermented milk, with plans to go into high value dairy products such as cream, butter and cheese. The processors capacity is the biggest in the Western part of Kenya.
Buoyed by the new county government dispensation in the country, a number of county governments have also invested in the dairy value chain, especially in the milk cooling plants to reduce post-harvest losses and improve local milk production.
For example, the county of Muranga went a step further by setting a milk processing plant in Makuyu on top of the cooling centres it had installed around the county.
Away from the various private sector initiatives and drives, the Government of Kenya has embarked on a US$22 million national wide exercise of installing coolers as part of a national implementation which the government intends to use to boost the production of milk.
Livestock Principal Secretary Harry Kimutai indicated in June 2019 that the government had bought 180 coolers, each with 3,000 litres capacity, and was on course to import 170 more.
However, he lamented that less than 80 milk coolers had been installed due to infrastructural challenges faced by most counties that include power and water, with more than 100 milk coolers lying idle in government stores as county governments delayed to build structures for their installation.
This setback purportedly held back the procurement of a further 600 coolers, highlighting some of the infrastructural challenges bogging down the sub-sector.
M&A activities increase in the industry
The dairy industry in Kenya has witnessed a surge in interest from leading private equity funds, venture capital firms and other big players in the international food and dairy industry, attracted by the strong fundamentals of the sector's growth.
Having been on an acquisition path over the last 10 years in which it took control of such local brands as Spin Knit Dairy, Buzeki Dairy, Ilara and Delamere, Brookside Dairies, the country's leading milk processor, saw Danone take a significant 40% stake in the market leader in mid-2014, opening the way for more outside investors to enter the dairy industry in Kenya, after decades of government, cooperatives, and the last two decades, private family-owned enterprises.
In May 2015, Brookside Dairies paid KSH3.5 billion (US$35 million) for 51% shareholding in Sameer Agriculture & Livestock Uganda Limited, a dairy processing company in neighbouring Uganda, in which the Ugandan government maintains a 49% shareholding, marking the first time a local dairy ventured out of Kenya.
The processor has also been in news that for eyeing the Nigerian and Ethiopian markets.
In 2017, a Dutch family fund, DOB Equity (DOB) invested an undisclosed sum in Countryside Dairy that was said would enable them access to the world-renowned dairy processing technical capabilities in the Netherlands.
By investing in Countryside Dairy Ltd, the Nyahururu based milk processor, the private equity fund sought a slice of the KSH100 billion (US$1 billion) Kenyan dairy sector.
They currently receive raw milk from more than 20,000 farmers drawn from Nyandarua and Laikipia Counties and plan to expand their catchment area. The firm has a processing capacity of 100,000 liters per day.
Bio Food Products, a leading premium dairy food company in Kenya in the recent past received an investment of an undisclosed amount from TBL Mirror, an equity fund that facilitates and manages combined investment of capital and know-how in promising companies in East Africa and Nigeria.
This investment has given Bio Foods the muscle and impetus to be a leader in innovations in the sub-sector leading to the roll out of several innovative brands in the fresh milk and yoghurt categories, including convenient packaging focused on sustainability.
Pearl Capital Partners, a private equity firm, bought a minority stake in Eldoville Dairies Limited, a leader in multi-partner initiative that has become a model for inclusive dairy businesses, for Sh200 million (US$2 million).
Leading players in the dairy industry
Kenya's dairy industry is the largest agricultural sub-sector, which is largely private sector driven with about 30 active milk processors; Brookside, New KCC, Githunguri and Sameer being the largest processing together 85% of the 1.5 million kilograms of milk processed daily.
Other notable players are Meru Central Dairy, Kinangop Dairy, Uplands Premium Dairies and Bio Food Products.
The bulk of the other players are located in the various milk producing regions in the country and serve their proximal markets due to inferior distribution muscle and limited capacities to compete with brands with national presence.
Some of these outlying processors handle goat and camel milk – hailed as the next superfood by health enthusiasts – that they equally process into fresh milk and yoghurt with those in goat milk doing cheese too.
Kibiciku Farm, the proprietors of Kibidav Dairies in peri-urban Nairobi, produces Toggs goat milk and cheese. Some of the notable camel milk processors are Kulan Foods Ltd and White Gold Camel Milk whose CEO, Jama Warsame, clinched a US$75,000 investment recently to buttress his US$2 million venture.
Worth of note are the other players in the niche segments. In the cheese category, Raka Cheese, Sirimon Cheese and Brown's Cheese have created a niche for themselves, selling premium cheese products to consumers in the country, whose appreciation for cheese has grown tremendously, driven by the surge in investments by quick service restaurants such as KFC, Galitos, Pizza Hut and more.
Other significant players in the sector include Razco, who have a focus on premium yoghurts, plus their recently acquired drink yoghurt brand from Alpha Dairy Products; and Glaciers Products, which is the leader in the ice cream category in the region.
Innovations increase in high value products
White milk is clearly seen to be driving the dairy category, as Kenyans preferred white tea for their breakfast. The milk is marketed in ambient, chilled and powder forms.
Other segments include flavoured milk, drinking yoghurt, traditional cultured milk (maziwa lala), set yoghurt, butter, cheese, cream and other products, including blends.
With a tightening market and changing consumer palettes, the dairy industry in Kenya has witnessed some of the most vicious battles to get the consumer's attention.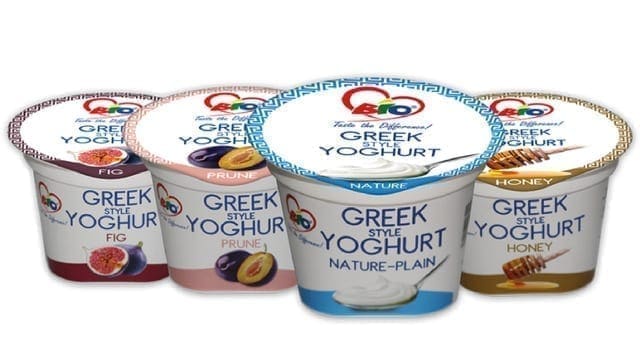 No other dairy has taken the innovation path more than Bio Food Products, which in the process has won a growing list of awards at the regional Africa Food Industry Excellence Awards.
The company was the first to introduce Greek-style yoghurt in the region, unique flavour combinations and also leads on the sustainability front for its introducing of lightweight milk bottles for their long life milk, while extending the agenda into signing partnerships with recyclers to help the company get back the used bottles for recycling.
As the first in East Africa, Bio Food also launched Bio Superlite with Super Fruits in 5 different variations, bringing consumers a super healthy option that is: fat-free, has no added sugar and is all natural.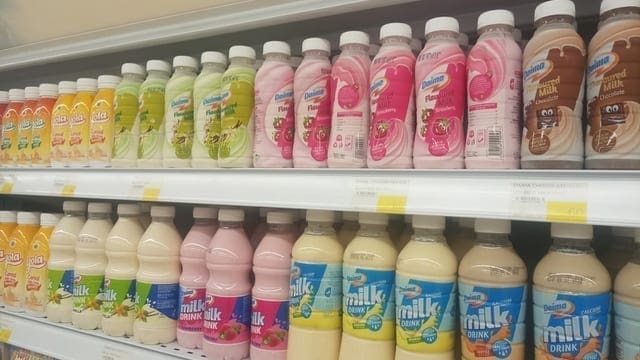 Sameer Agriculture and Livestock has also focused on new, lightweight packaging for its line of white milk, flavoured and fruit yoghurt products with an extended shelf life in the country, a first in the region.
The other major player, New KCC has launched the country's first major lactose free products line to meet the needs of its consumers for lactose-free milk.
The country's largest dairy Brookside has not been left behind either, after introducing a newer more affordable Delamere fruit yoghurt line that was originally retailing at KSH 110 (US$ 1.10) for a 450 ml cup, undercutting popular fruit yoghurt brands on the shelf. The new brand has since grown to be one of the country's leading yoghurt products.
Consumers are pushing processors to go clean on their products. Although there is no universal definition of what constitutes natural, clean label and healthy products, dairy companies have joined the worldwide phenomenon of producing products that are deemed by consumers to be better for them.
To tap into this trend, a notable move towards products with no preservatives, or artificial colours and flavours has become common place, as dairies tap into the consumers' concerns over artificial additives, especially in yoghurts.
Delia's All-Natural ice cream by Sun Power Products, is one example that have taken the clean label route on a product that is infamous for it extremely long ingredients list. The brand, the first in Kenya has just 5 ingredients – milk, sugar, eggs, double cream and acacia gum.
Sour milk or fermented milk is common in the most communities in Kenya as a staple food. Brands are realizing that millennials still want to consume sour milk products but would prefer if there was flavouring or an improvement in the taste, to suit their changing needs and preferences; hence the trend to flavour and add some sugar to sour milk products in the country.
Capwell Industries Ltd, one of the most diversified food processing enterprises in Kenya added a new innovative beverage, YOLA, a cereal milk drink.
It is first of its kind in the Kenyan market, that tends to mimic the packaging, taste and look of yoghurt, but based on a cereal base, with milk powder added. Organo Milk Ltd launched what it calls real free-range milk, Organo Fresh, that is creamy and nutritious with an organic freshness.
Kulan Foods Ltd has launched camel milk and flavoured camel milk yoghurt whereas in 2015, Eldoville Dairies, had launched Whey Cool – Kenya's first bottled whey aimed at low-income families and schoolchildren as a healthier alternative to soda.
In 2019, Raka Cheese, a leading cheese maker, through an affiliate, Palm Edge, launched their own whey drink called Whey-2-Go.
There has been marked activity on innovative packaging that has been angled at cost reduction, convenience and sustainability too. The Bio Fruit on the Bottom with embedded spoon in cap is first ever in the dairy yoghurt section in the East African Region.
"The new packaging was designed to enrich our consumers experience of the Fruit on the Bottom Yoghurt as they can take the product with them on the go," states the innovative milk processor. They claim it offers the consumer an innovative complete unique consumption experience.
Brookside Dairy signed rights agreement with the US-based animation company Walt Disney, Disney-Pixar and Marvel characters on fresh dairy products targeting children. Brands are becoming increasingly aware that age, gender and life stage play a big role in market segmentation.
To sort out the weak cold chain infrastructure in the country, a number of major dairy players have also introduced long shelf life products in the country, with plastic and carton pouch options becoming common to serve the rising demand for milk products in far-flung areas.
Milk imports upset local processors
The dairy industry in Kenya, after decades of being the main supply hub for processed milk products, has over the past few years faced its biggest emerging threat: milk imports from Uganda.
Buoyed by lower milk production costs due to abundant rainfall, good soils and animal husbandry that relies largely on open, lush grasslands, Uganda's meteoric rise in milk production and processing capacity has turned the tables on Kenya's quest to be the regional milk sourcing giant.
With reports indicating that the value of milk imports from Uganda had risen to KSH10.5 billion (US$105 million) by the end of 2019, compared with KSH2.5 billion (US$25 million) in 2016 and KSH8.1 billion (US$81 million), Kenya's dairy sector has been shocked by the flooding of milk products from Uganda, with 110.7 million litres imported into the country between January and September 2019, from a low of 3 million litres in 2016.
The milk sector players and the government in Kenya is worried that Uganda poses a significant threat to the sector, considering the huge advantages that Uganda has, and the increasing incapability of Kenya to remain competitive at the farm and processing levels.
At the time of going to press, in some disturbing development, sizeable quantities of liquid and powdered contraband milk was seized by Kenyan authorities in some parts of the country.
A fact finding mission to Uganda has yet to verify claims that Uganda lacks the capacity to produce and process adequate milk for its own consumption, plus export the excess into Kenya in significant quantities. There are reports that Kenya could impose a 16% VAT on milk imports from Uganda.
Meanwhile, the sector continues to be impacted by imports of cheese, butter, cream and milk powder from European countries, which because of their lower prices, impacts the viability of the dairy industry in the country for years to come.
Changing retail environment a key factor to growth
Modern retailers are the leading distribution channels for packaged premium milk and milk products in Kenya, with the bulk of the lower value products reaching consumers through informal kiosks and dukas that dote the country.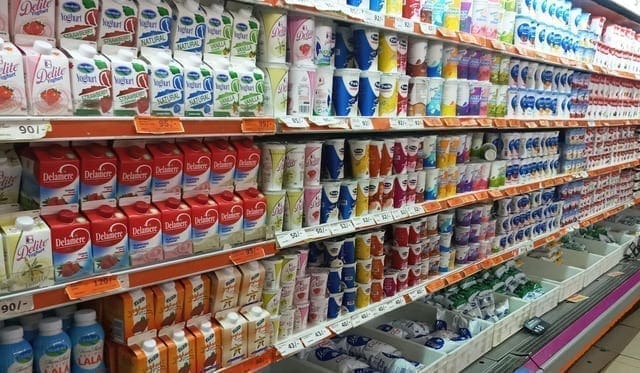 While Kenya records some of the highest formal retail penetration in Africa at about 30% of all purchases, a significant development in the last five years has been the upheaval and drastic changes in the retail industry, significantly impacting the dairy operators in the country.
Nakumatt Supermarkets, which was at its peak just a few years back and had grown into Eastern Africa's largest retailer, has been reduced to a shell and is in administration as we went to press, while Uchumi Supermarkets has dwindled to a shadow of its former shelf.
The fall of these two giants, which was in quick succession hit the sector hard, with reduced sales of premium products such as yoghurts, and leaving the companies with piles of debt, with reports that Nakumatt owes Brookside Dairy KSH 457 million (US$4.57 million) while New KCC is owed KSH 290 million (US$2.9 million).
However, with the giants falling, the last three years has seen the emergence of Naivas Supermarket, Quickmart Supermarket and other regional retailers; and the strengthening of Tuskys Supermarket, while the entry of international giants Carrefour and Shoprite Supermarkets has opened new opportunities for the sector to thrive.
The dairy industry in Kenya faces many threats and challenges but the future is bright for those companies with adequate resources and skills to weather the new dispensation, which will require strong partnerships with farmers, retailers and suppliers of various technologies to the sector.
The country has taken a number of steps in promoting policy dialogue, forging links, fostering partnerships, building capacities and developing best practice within the dairy sector.
In October 2019, Kenya joined the International Dairy Federation (IDF), the leading global source of science-based dairy expertise.
As a member of IDF – which currently has 43 member states representing over 75% of the world's milk supply – Kenya will benefit from being part of a dynamic network of dairy experts whose aim it is to support and develop the global dairy sector.