DUBAI – Processing and packaging equipment manufacturer, tna has opened a new office and training facility in Dubai, United Arab Emirates, expanding its services in the Middle East.
The new Middle East hub will serve food manufacturers in the region with integrated processing and packaging solutions to meet their everyday applications in food.
Customers are set to benefit from a range of new after-market services, including enhanced technical support and easier access to spare parts.
The facility features state-of-the-art facilities, a modern design and open plan layout, together with a new training and demo centre to ensure food manufacturers can maximise the performance of their tna equipment.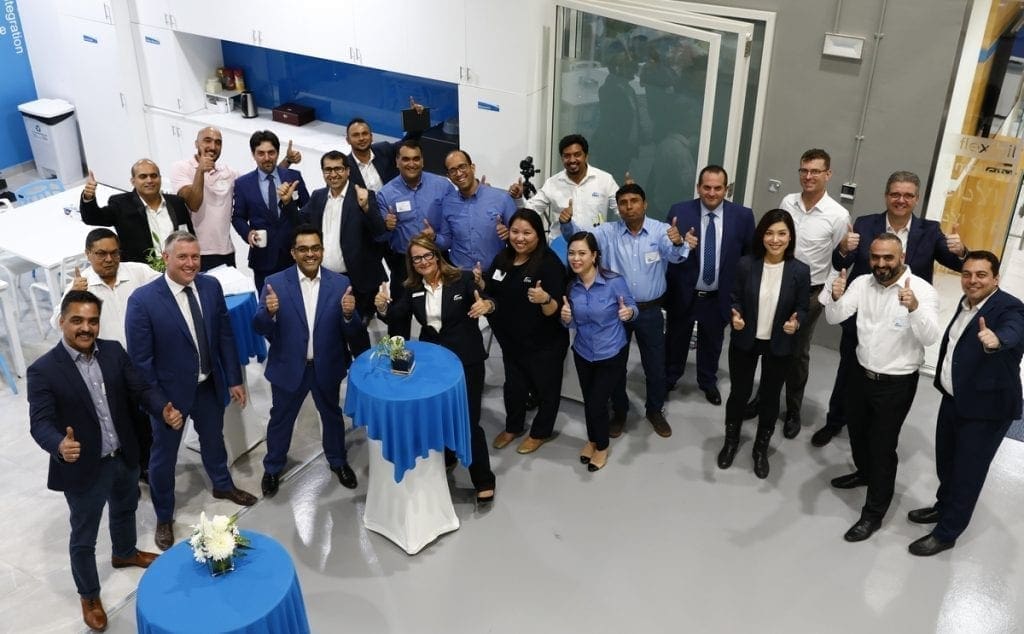 "The Middle East food industry is experiencing considerable growth at the moment," said Mukul Shukla, general manager, tna – Middle East.
"Across the region, local and international companies are looking for manufacturing equipment that improves productivity, ensures product quality and meets local consumer demands to tap into the opportunities the Middle East food industry is offering.
As a global supplier with a strong local footprint, we're ideally placed to cater to the different requirements of this dynamic industry.
In fact, tna Middle East has grown tenfold since we started operating in the region in 2006 – both in terms of sales as well as staff.
Together with our full spectrum of innovative food processing and packaging solutions, our new facility will be instrumental in helping food manufacturers unlock the potential of this rapidly evolving market."
The facility is in the Dubai Airport Free Zone (DAFZ), is double the size of the previous office, offering more room for tna team and systems and services.
Tna says customers will benefit from a wide range of services, and shorter lead times, helping them minimise downtime, improve line efficiencies and reduce operating costs.
They will have access to solution demonstrations and dedicated training sessions to ensure their equipment delivers the highest possible return on investment.
Also available will be on-site technical support and online training programmes all meaning to help customers improve workplace safety, reduce downtime and enhance operational efficiencies.
In November, tna new manufacturing site in Australia, almost tripling its production capacity.
Under the newly appointed CEO, Jonathan Rankin, the company is scaling its global operations through cutting-edge food packaging and processing technologies.