USA – Zurvita, a health and wellness company based in Texas, USA, has appointed Gordon Hester as its new Chief Innovation Officer to help evolve the business and lead the company's strategic direction.
Hester comes to Zurvita with over 30 years in the direct selling industry, having boult one of the largest network marketing distributorships in history as CEO.
Commenting on Hester's appointment, Zurvita CEO, Jay Shafer said: "We are very excited about the addition of Gordon Hester to the Zurvita Management Team.
"His heart and passion for the direct selling industry and his desire to help people and companies become better is a perfect fit for Zurvita.
"His proven track record and desire to be a change agent in this space will benefit Zurvita Consultants and Customers for years to come."
As a global business strategist, Hester said that he knew Zurvita was the right step in his new direction of change adding that he believes he will play an integral part in the future of Zurvita as it becomes a cultural-centric company.
"I knew in order to execute change, I would need to find the right company to help evolve from a proven company to a next generation company that would be the envy of the industry," Hester said.
"I was not looking for a company that was broken but instead a company that had strong culture and leadership.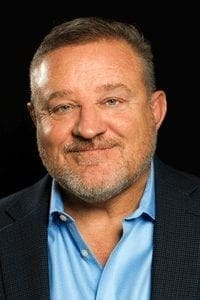 "I needed to find a company that was willing to change and was aligned with the right business philosophy to build a next generation business.
Hester plans to modernize the company to improve retention and increase acquisition by focusing on relationship building and engagement.
He believes that technology will play a big role in the modernization plans for Zurvita with the unveil of a new e-commerce website, back office experience and lead generation programs that will enhance customer overall experience and simplify shopping.